Current Status:
Active
Posting #:
266813
Last Refreshed:
5/10/21
Contact: Alvin Papa At 424-279-3034 , 424-832-3410 - Also Email This Contact Below
Asking Price: $870,000 Down Payment: Call / Email Annual SDC: $435,136 Annual Gross: $8,015,343
Attributes: Home Based, Financial Assistance, Training & Support, Relocatable, SBA Loan Pre-Qualified
This business has not been affected by COVID-19 as their 2020 revenue was in line with 2017 - 2019's growth.
Commercial General Contracting Business servicing Los Angeles and Orange County that specializes in commercial tenant improvement construction. Well established for over 10.5 years, with an excellent reputation, a solid history/resume and completion of a diverse range of projects. The business has a great team of employees and an extensive past-client base.
The business is scalable, growing and easy to operate due to an established and working system already in place. The company has seasoned, well-trained staff in place including a Project Manager/Estimator, 2 Field Superintendents, a Project Assistant, and a Construction Laborer.
Started in 2010, this business is truly a rare find! Excellent books & records, high net profit, and low overhead. The company was built on its stellar reputation and referral business. All employees work remotely in order to maintain a low overhead allowing for higher profit margins. This is the perfect business for a builder or someone in a related field to acquire and add an extra $435,000+ to their bottom line. This business is SBA Pre-Approved for a qualified buyer.
Summary:
* $435,136 Discretionary Earnings
* $8,015,343 in Gross Revenue for 2020
* Asking $870,000 * Excellent Books & Records (verifiable)
* Licensed B General Contractor, (Seller willing to RMO for Buyer Initially)
* 5 Seasoned and well-trained W2 Employees
* 3 Company Vehicles
* A/R included in sale; approximately $238,000 as of Feb 2021 and will adjust accordingly
Down Payment & Working Capital Required:
The down payment required for this transaction is approximately $89,000 with SBA Financing. Additional working capital of approximately $150,000 (for a 3-month period) is recommended. A minimum FICO score of 680 is required for SBA financing.
Seller/s Role:
The Sellers presently work approximately 40 to 50 hours each per week. The CEO oversees operations, sales and marketing, bids and runs projects, finds new clients, oversees employees, training, hiring/screening new employees, and overseeing the company in general. The CFO oversees the books, AP/AR, project estimations and is also a project manager. If needed, the Seller can act as the RMO (Responsible Managing Officer) for an agreed upon term while the Buyer obtains their General B Contractor License.
Inquiries from Principals Only..
To get more information about this Commercial Contractor Service - High Cash Flow business for sale in Los Angeles Area please phone Alvin Papa (Intermediary, Broker - BRE License #:01957172) at 424-279-3034 and 424-832-3410 - if you get voicemail please leave a detailed message - make sure you mention you saw this posting/ad #266813 on BizBen.com. In addition to phoning Alvin Papa, make sure you email Alvin Papa above to get more info about this Commercial Contractor Service - High Cash Flow, to ask any questions or request an appointment to see this business for sale. Thank you.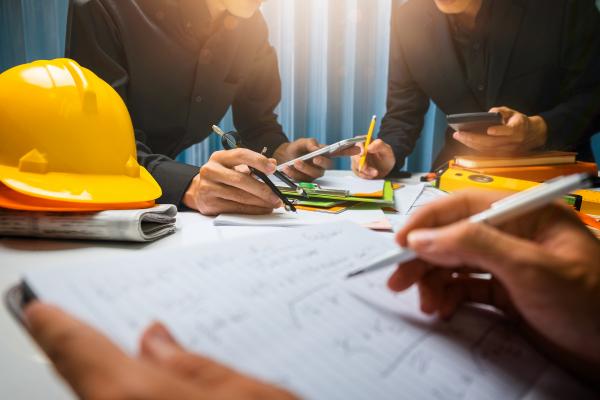 Contact: Owner: 520-279-5779
Status: Active Posting #: 267595 Refreshed: 5/5/2021
Asking Price: $1,527,000+ Down Payment: $1,527,000 Annual SDC: $509,000 Annual Gross: $4,452,698
Attributes: Broker-Broker Coop, Relocatable, Lifestyle, SBA Loan Pre-Qualified, Training And Support


Well established essential and thriving Electrical Contractor that covers the San Bernardino, Riverside and parts of Los Angeles County is for sale. There are 15 Employees most are long term. Business could break into the residential service side as well. Office space is month to month. High annual cash flow. Good books and records. SBA pre-approved for buyer financing. $600K in receivables at this time.
Contact: Rick Carlson: 833-776-6682
Status: Active Posting #: 267779 Refreshed: 5/11/2021
Asking Price: $2,200,000 Down Payment: Call / Email Annual SDC: $550,000 Annual Gross: $5,000,000
Attributes: Training And Support

This Company provides high end, beautiful, and modern furnishings and floors for an entire home remodel, complete with design and build services. This one-stop shop for home remodels serves an affluent clientele in the central coast area of California, with a typical client spending $100> - $200K.