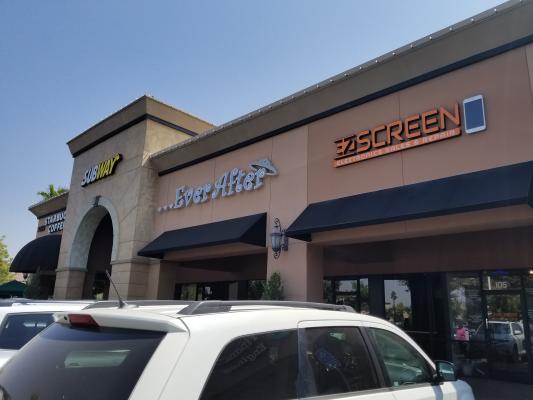 Established and profitable electronics repair business, located in North Fresno in a high income area with 100,000 residents within 2 miles. High traffic street frontage off of Friant Rd. and Fort Washington Rd. Located next door to a high volume Starbucks and Panda Express, as well as several national chains within the shopping center. Includes everything needed to start, including accessories, cell phone parts, refurbished devices for sale, and all furnishings and signage. Get involved in the profitable electronics repair industry. Training options available. Great opportunity for owner operator.
The listing # 255133 Electronics Repair Service - North Fresno Area below is currently OFF THE MARKET due to that it is either in escrow at this time or has recently been sold.
For more businesses for sale that are like this Electronics Repair Service in North Fresno Area please see a sample of BizBen active listings below and links to all similar listings on BizBen.com.

Available:
Phone Repair, Activation Kiosk - Modesto, Stanislaus, County
Posting #: 259390
Status: Active
Refreshed: 12/17/2019
Contact: Armina Paik
Phone: 650-464-1148 Cell
Phone: 650-464-1148 Text
Price: $99,999
Adj Net: Call
Down: Call
Phone repair & activation Kiosk in Vintage Fair Mall. Beautifully built in few months ago. Sale: $40,000 and rent is $7200. There's 1 employee and owner works like semi-absentee run business. Net: $11000~13000 per month. Busy Mall Location!



Available:
Phone Repair, Activation Service - Tracy, San Joaquin County
Posting #: 259391
Status: Active
Refreshed: 12/17/2019
Contact: Armina Paik
Phone: 650-464-1148 Cell
Phone: 650-464-1148 Text
Price: $79,999
Adj Net: Call
Down: All Cash
Cell phone repair and activation business in the busy strip center. Rent is $3300 and monthly sale is over $20,000 and owner's net about $6000~7000 a month as a Semi absentee run business. There's 1 employee.



Available:
HVAC Company - San Francisco Bay Area
Posting #: 256516
Status: Active
Refreshed: 12/27/2019
Contact: Randy Hendershot, CBB
Phone: 916-993-5433
Phone: 916-240-0382
Price: $579,000
Adj Net: $266,935
Down: Call
This award-winning owner-operated contracting business has over 30 years of experience providing specialty radiant heating system installation and servicing to Bay Area residential new construction and remodel contractors and homeowners. Over $1M in future contracts!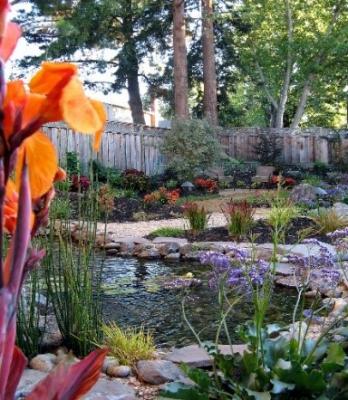 Available:
Landscaper Full Service - Contra Costa County
Posting #: 245894
Status: In Contract
Refreshed: 1/11/2020
Contact: Amy Cole, MBA, CBB
Phone: 925-890-6012
Phone: None Given
Price: $750,000
Adj Net: $350,000
Down: SBA Or Seller Note
Highly-regarded full-service landscape company specializing in residential design & installation of modern outdoor environments for both new and remodel projects. 20+ years-6 month backlog-40 Trained Staff-Serving Upscale Residential-Owner works less than part-time.



Available:
Commercial Property Maintenance And Repair - San Clemente, Orange County
Posting #: 255351
Status: Active
Refreshed: 12/28/2019
Contact: Jim Gallaher
Phone: 714-776-5400
Phone: None Given
Price: $295,000
Adj Net: $162,700
Down: Call
Established in 1991 by the Owner, this Commercial Property Maintenance and Repair business has 20 regular locations and 20 other accounts. The work is upkeep, maintenance, day-porter services, and repairs. No dealings with homeowners. 2 long-time employees with 2 part-time & 2 temporaries available.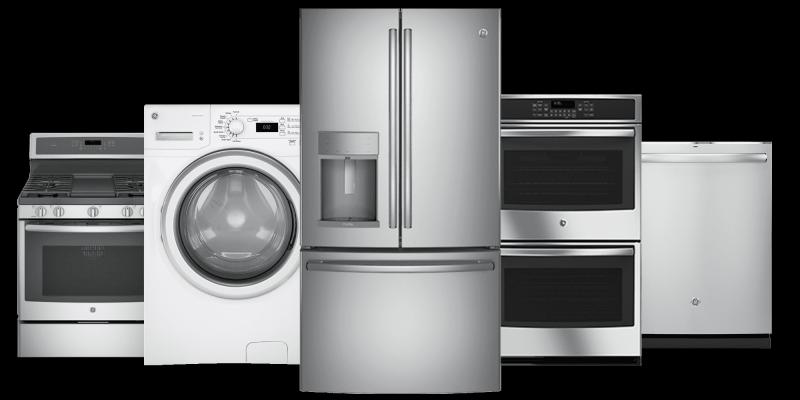 Available:
Major Appliance Service Provider - San Jose, Santa Clara County
Posting #: 258938
Status: Active
Refreshed: 12/15/2019
Contact: Tim Cunha
Phone: 650-600-3751
Phone: 844-237-6487
Price: $199,900
Adj Net: $150,000
Down: Call
Major appliance 'factory-authorized' service provider, 40 years. Diamond Certified 96% 'Very Satisfied' rating. More demand than they can handle: adding a technician could double sales & profits. Owner takes 3-day weekends off & at least one 3-week vacation. Sales of $350k generate $150K SDE.



Available:
Plumbing Company - Residential And Commercial - Riverside County
Posting #: 254109
Status: Active
Refreshed: 1/8/2020
Contact: Darrin Davenport
Phone: 866-802-0508
Phone: None Given
Price: $650,000
Adj Net: $204,912
Down: $65,000
Well established plumbing company for sale in the Inland Empire. They have developed and maintained an excellent reputation for quality service at fair prices. They service both residential and commercial clients. Services include all general plumbing services service televising, and more.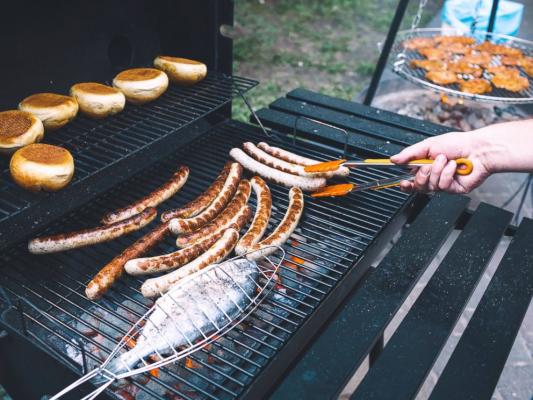 Available:
Indoor Outdoor Grill Repair Cleaning Service - Los Angeles
Posting #: 246287
Status: Active
Refreshed: 12/16/2019
Contact: Ryan Clark
Phone: 310-652-8353
Phone: None Given
Price: $80,000
Adj Net: $50,000
Down: $80,000
This indoor and outdoor grill repair and cleaning service is an innovative home based business that has managed to amass a solid client base much of which is complete with recurring revenues from customers with annual service contracts. This base includes from the West San Fernando Valley.



Available:
Plumbing Company - Orange County
Posting #: 255645
Status: Active
Refreshed: 12/28/2019
Contact: Tony Decuollo
Phone: 949-476-2220 Cell
Phone: 949-476-2220 Text
Price: $390,000
Adj Net: $184,000
Down: $70,000
Profitable Orange County Plumbing Company serving residential and commercial customers. Sales are $1,024,000 per year and the net income is $184,000 per year. $70,000 down payment. Company has 10 employees and 8 trucks. Owner is retiring and will train the new owner and remain after training.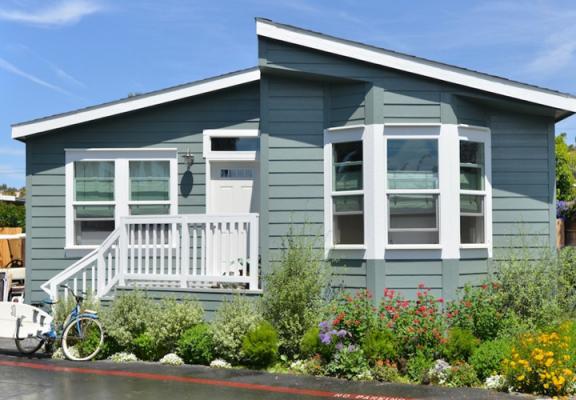 Available:
Mobile Home Repair Service - Santa Clara County
Posting #: 251037
Status: Active
Refreshed: 1/16/2020
Contact: Michael Floorman
Phone: 408-385-0412
Phone: None Given
Price: $99,000
Adj Net: $165,013
Down: $99,000
Price Reduced! This is the preferred manufactured home repair service in the South Bay Area. The seller is very motivated; moving out of state. Homebased, serving the cities of Sunnyvale, Campbell, San Jose, and Morgan Hill. Majority of business comes from referrals. 8653


View All Businesses, Opportunities, And Franchises For Sale And Wanted In These Cities:
Los Angeles
,
Modesto
,
San Clemente
,
San Jose
,
Tracy
See All Related Business For Sale & Wanted Listings Recently Added:
See More Related Information - For Buying And Selling Businesses:
Helpful Resources To Assist In Selling And Buying California Businesses

Peter Siegel, MBA, BizBen Founder, ProBuy, ProSell Programs
Founder & President Of BizBen.com (since 1994) & BizBenNetwork.com. I am the Lead Facilitator for the ProSell & ProBuy Programs on both websites. I consult daily with buyers, sellers, and intermediaries daily about buying and selling businesses. Call 925-785-3118.
Elizabeth McGovern: Escrow Services - San Francisco Bay Area
McGovern Escrow Services, Inc., is a leading independent escrow company. We are a trusted partner with our clients, assisting them through the tangled bulk sale & liquor license transfer process. We provide attentive, quality & innovative customer service. Phone Elizabeth McGovern at 415-735-3645.
Willard Michlin, CPA, Certified Fraud Examiner, Due Diligence
Willard Michlin, CPA #106752, offers buyers step by step training & assistance in doing Due Diligence Services when they are thinking of making an offer, or are in process of investigating a business purchase. He helps to determine the actual net profit even when there is cash. Call 805-428-2063.
Diane Boudreau-Tschetter: Escrow & Bulk Sale Services - CA
California Business Escrow, Inc. is a full service independent escrow company serving all of California and has expertise in a wide range of escrows. Our team prides itself on providing an exceptional escrow experience. For more info phone Diane Boudreau-Tschetter at 888-383-3331 or 209-838-1100.
Related Articles, Events, Blog Posts, Discussions, Videos, Interviews

Is There Such A Thing As Paying Too Little When Buying A Small Business?
We all understand the idea of paying too much for a small business. But is there such a thing as not paying enough? That seems like an odd notion, but I'm familiar with situations in which a buyer acquired a small business for a figure substantially under what probably was market value.
December BizBen Index: 1,071 California Small Businesses Sold Last Month
Total sales of California small businesses sold were down from last month and overall from last year's completed sales transactions. Several factors contributed to these numbers including: owner/sellers waiting to list until 2020, more business brokers exiting the industry, lower buyer demand.
Business Purchase Financing Expert Peter Siegel - Tips On Proving Cash Flow
What are the actual "provable" adjusted net earnings (cash flow) of a small to mid-sized business being purchased? Buyers need to look carefully at all financial info for the "real" adjusted net income/cash flow. Peter Siegel, MBA (BizBen ProBuy & ProSell Lead Facilitator) at 925-785-3118 explains.
Unreported Income: Should Sellers Disclose Unreported Cash To Buyers?
Should owners who offer a business for sale reveal to prospective buyers any income that is not recorded in the books? This is a controversial topic with arguments both for and against. Most business sales intermediaries believe if you don't pay tax on it, you can't claim it. Some sellers disagree.
What Should I Do If Other Buyers Are Trying To Buy The Same Business As Me?
Buying a small business is hard enough when there is no competition, so how might a buyer navigate the process when there is additional competition from other buyers? Potential small business buyers are offered a few key ways that a buyer can beat out other potential business buyers in this article.
Getting An SBA Loan To Buy A Small Business: Dispelling Some Major Myths
When seeking SBA loan financing many potential business buyers have wrong information about the process of securing the best financing to buy a business. Peter Siegel, MBA (at 925-785-3118) a business purchase financing expert delves into the myths and facts regarding SBA loan financing.
Absentee Run Small Businesses - Is That Really A Possibility For Buyers?
Is buying a absentee run small business really a possibility? Peter Siegel (BizBen ProBuy Director) gets asked this question a lot in his consulting sessions with business buyers. Read more about what other Advisors and Intermediaries feel about this topic on this popular BizBen Discussion!