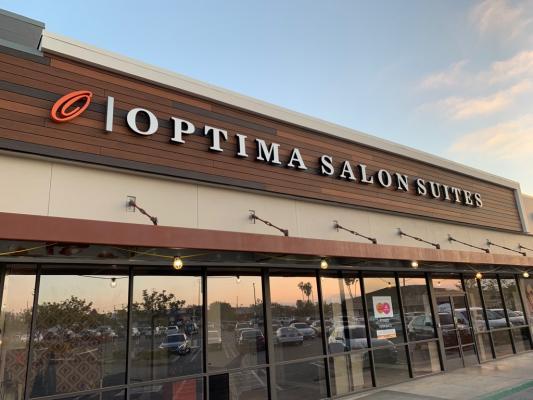 Optima Salon Suites is an emerging, fast growing franchise in the Salon Suites industry. With more than 8 corporate locations planned and launched in the past 18 months, Optima has 6 more locations under development (including 3 franchise locations). That makes Optima one of the FASTEST GROWING franchise!
One of the flagship Corporate stores in Huntington Beach is being offered for sale and we are seeking qualified individuals to become a OPTIMA SALON SUITES Franchisee.
This location has exquisite interiors with 36 individual suites and opened for business in August 2018.
This location has very good cash flow, right from the time it opened. With a positive cash flow, this is a good opportunity to get an existing profit making business. No downtime, no ramp up time, no heavy lifting to get it profit making. The company has done all the initial marketing and the business is making good money. Now the company wishes to sell this location to a qualified person who wishes to become Optima's next franchisee.
The total investment for this location is estimated to be $595,000. A single-unit franchise fee at $40,000 will be paid at the time of signing the franchise agreement. Optima corporate may also consider providing in-house financing up to $250,000 towards the initial investment.