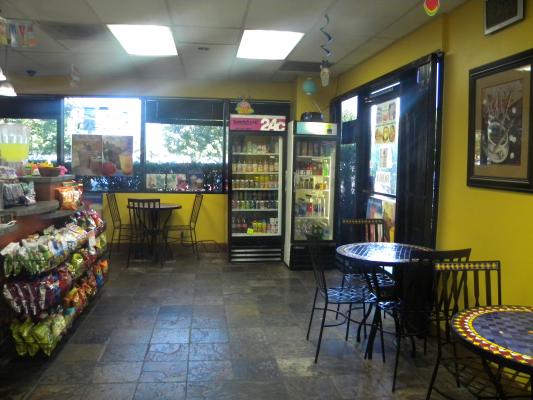 Business is located at the front entrance of a high-rise medical building in Orange County that has constant traffic. There are two entrances to the dining room area that has multiple dine-in tables, coolers, and a coffee prep station. The cafe offers a wide variety of both hot and cold drinks as well as boba teas, being one of the few boba places within a 5-mile radius. Business currently serves a variety of cafe beverages, gourmet sandwiches, and some hot foods.
Hours of operation are Monday-Friday from 8 am to 4 pm, but hours can be extended to weekends or later in the evenings. Currently, there are two employees on site.The building has great foot traffic from a variety of nurses, doctors, patients, and students from nearby schools, medical buildings, and nearby residential neighborhoods. The concept can be changed or remain the same, completely up to the owner's preference.
We are currently on Postmates, the only delivery service offered at the moment. However nearby office delivery and internal building delivery can be added. There is room for expansion and room for change!
ALL inventory and ALL the equipment included.
ALL UTILITES ARE INCLUDED!
RENT: $2700
Rent for space is $2,700 a month, which includes all utilities (water, electricity, etc). On average we make $400. -$500. daily there is a huge potential to make more as the building is actively leasing new offices which will increase the foot traffic -Please call or email to schedule a walk-through of the business whenever it fits your schedule and with any questions you may have about the space.
Currently, this business employs two people. If owner-operated, profits will be higher. New concepts can be added to accommodate your vision.
Kitchen is not equipped with a Hood.
Contact for further information.