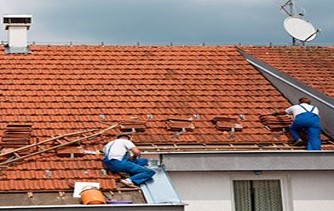 100% of their projects are commercial in nature. 70% of revenues are from projects with recurring customers.
2015 revenue $751,452, SDE $ 226,561. 2016 revenue $882,645, SDE $168,817. 2015 to 2016 revenues grew by 15%. 2016 to 2017 revenues increased 24%!
Business momentum is in place to continue this growth through transition of a skilled, client-centric buyer. Company books and records are evolved and transparent.
They carry B, C39 and C8 licenses and will provide transitionary training and even continued support should an emerging buyer need estimating or blue print interpretation training or support. Owner may assist with temporary license qualifier status as well.
Well established, serving Southern CA for 20 years.
Tile, shingle, metal, torch, built-up, TPO/PVC roofing, along with flat concrete projects for curbs and gutters, sidewalks, footings and slabs are their expertise. Commercial building renovations and additions are a solid portion of revenues as well.
The 2,000 +/- facility operation lease has a small reception/office area and bathroom. It's month-to-month at $1,460 and includes four parking spaces. Two full time W-2 employees, other than the owner, comprise office support and project management. They each earn $4,000/MO.
Don't overlook the value of owning a classic concrete, roofing and commercial property renovation construction company with an outstanding reputation, loyal book of business and equipment & tools necessary to complete current projects as well as successfully sell future contractual relationships.
A right buyer could qualify for SBA loan assistance. Owner will be retiring and relocating.