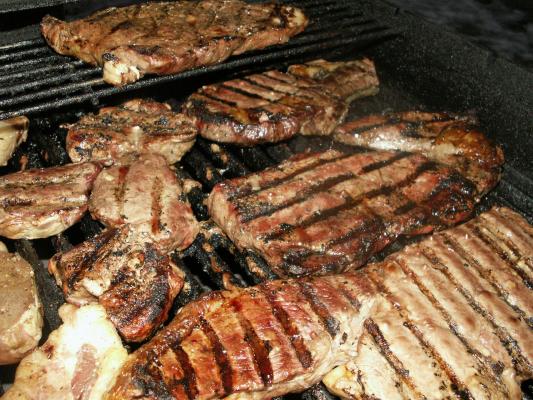 Rare Catering business opportunity. Long Time favorite for 30 years. Established venues, associations & clubs, parties & gatherings, corp. events, fundraisers, weddings, etc. Covering Sacramento & surrounding areas.Lots of business and great reviews. Step into a seasoned catering business with an opportunity to grow.
Solid fair priced menus serving Mouth watering steaks, chicken, wildgame, prime rib, tri-tip, salmon, salads, great sides dishes, hors de oeuves, desserts, and more. Catering is prepared onsite at the venue.
This would be perfect for an experienced caterer or an owner-operator of a restaurant who would like to add catering revenue.
Current owner has great Reviews and lots of loyal clients that Love the Food!
200 plus guests minimum with many in the 400-500 range.
Everything you need to serve the events: Flatware, Catering Platters, Chaffing Dishes, Delivery Van and trailer mounted smoker, too much to list; equipment is experienced but gets the job done.
They have a long list of satisfied customer referrals. They are preferred at many area venues.
Upside:
No Landlord work as much as you want to.
Increase advertising & Social media presence.
Confirmed jobs on the books included.
Owner may carry a note with a qualified buyer.
Reason for selling: Seller is retiring & moving out of state.