So Cal Bounce is a 'bounce house' party rental company that has provided service to the San Diego area for over 14 years. We offer inflatable bounce houses, obstacle courses, interactive games, giant slides, water-slides, concessions, tables and chairs rentals.
It has been a great 14 years! We have built a fun and profitable company with a great return customer base. With the new year around the corner our family has decided to change directions and take on some new adventures come 2020.
Motivated to sale by December we are open to working with the right buyer. From our company name, logo, website and customer list to our entire inventory we can work with your budget to make the perfect deal. You can start small, operating from you home with a few units easily booking backyard parties averaging $100-300 each, or you can go all in and do larger events averaging $800-1,500 each.
Owning and operating So Cal Bounce has been wonderful for our family, we would love to see it continue to grow under new ownership. We will work with you to ensure a smooth transition sharing 14 years of industry knowledge and always be a phone call away to help in anyway we can.
This is a great opportunity!
The listing # 256740 Bounce House Rental Company - San Diego below is currently OFF THE MARKET due to that it is either in escrow at this time or has recently been sold.
For more businesses for sale that are like this Bounce House Rental Company in San Diego please see a sample of BizBen active listings below and links to all similar listings on BizBen.com.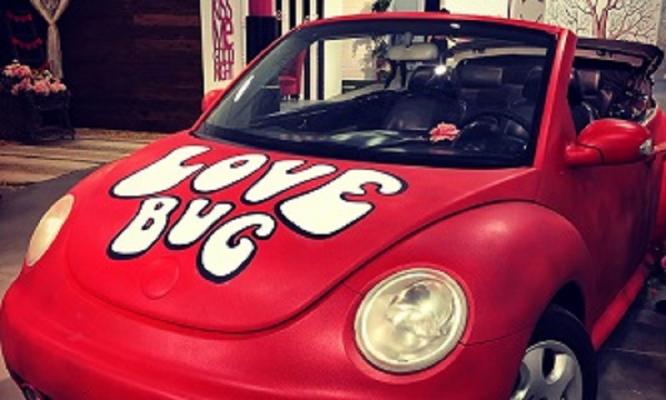 Available:
Entertainment Concept Company - San Diego County
Posting #: 255382
Status: Active
Refreshed: 10/13/2019
Contact: Sean Seaman
Phone: 858-472-3297
Phone: 858-578-4111
Price: $50,000
Adj Net: $95,226
Down: Call
That same venue is willing to run more similar events, but health issues prevent the seller from moving forward at this time. Additional sites have expressed interest in working together with this company at very favorable leasing rates. This business offers a unique pop cultural experience.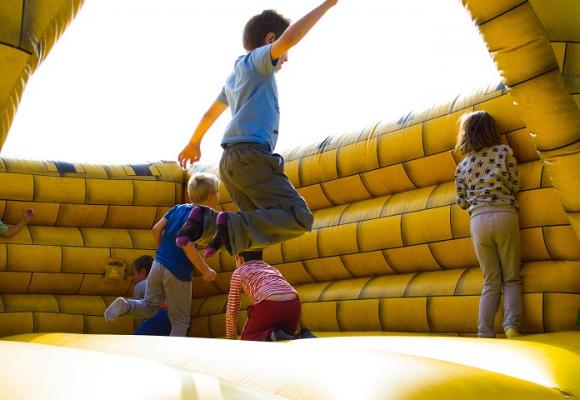 Available:
Kids Party Rental And Event Company - Central San Diego County
Posting #: 257851
Status: Active
Refreshed: 10/18/2019
Contact: Todd Bell
Phone: 415-846-7267
Phone: 858-578-4111
Price: $799,000
Adj Net: $213,656
Down: Call
This premier kids' party rental and event source has been bringing fun and entertainment to San Diego County 12 years running! It features bounce houses, inflatable water slides, carnival games, unique crafts and talented entertainers for kids birthday parties, school fundraisers, and more!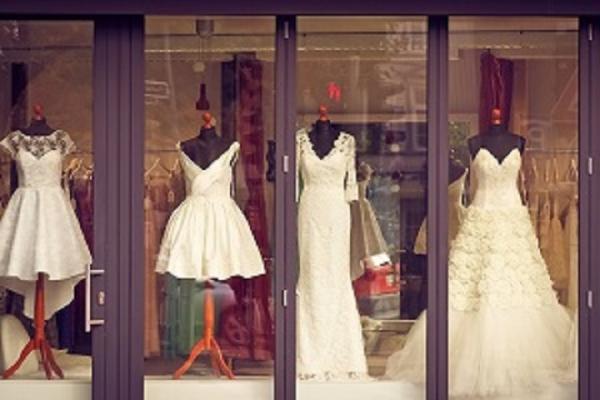 Available:
Bridal Store - San Diego
Posting #: 254628
Status: Active
Refreshed: 11/15/2019
Contact: Ricardo Gomez
Phone: 619-972-5088
Phone: 858-578-4111
Price: $60,000
Adj Net: $37,707
Down: Call
This bridal store has been in business since 1992 and offers a wide selection of bridal gowns, bridesmaid gowns, gowns for mothers, and bridal accessories. Business also includes an in-house seamstress providing customers with custom alterations at competitive prices and open 6 days a week.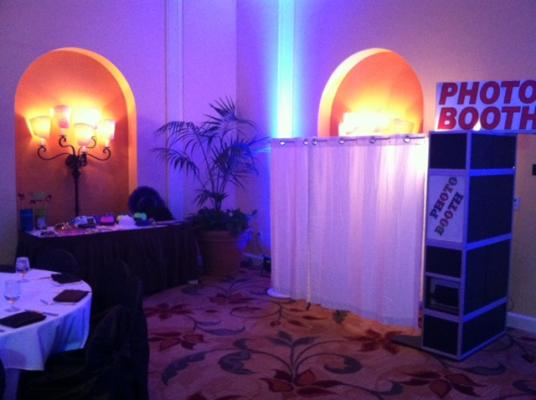 Available:
Photo Booth Party Rental - Price Reduced - San Diego
Posting #: 244138
Status: Active
Refreshed: 10/24/2019
Contact: David S. Cutler
Phone: 619-218-3663
Phone: 619-469-3600
Price: $99,000
Adj Net: $65,000+/-
Down: Call
Price just reduced! Make offer! Easy to manage and currently 'home based' with 1 working owner. Only requires space to store 4 photo booths that are 3' x 7' x 6' when set-up. Well established and includes corporate accounts. Well established & includes many corporate accounts. Web site included.



Available:
Party And Event Rentals Company - Escondido, San Diego County
Posting #: 258124
Status: Active
Refreshed: 11/11/2019
Contact: Mark (Owner/Seller)
Phone: 858-776-2345
Phone: 760-484-8447
Price: $395,000
Adj Net: $82,000
Down: $150,000
SD Party Rentals has been in business since August of 2014, we began in our garage and have grown into one of San Diego's top party rental companies. We specialize in Corporate and Charitable events, weddings, bridal and baby showers. We have long standing relationships with our customers.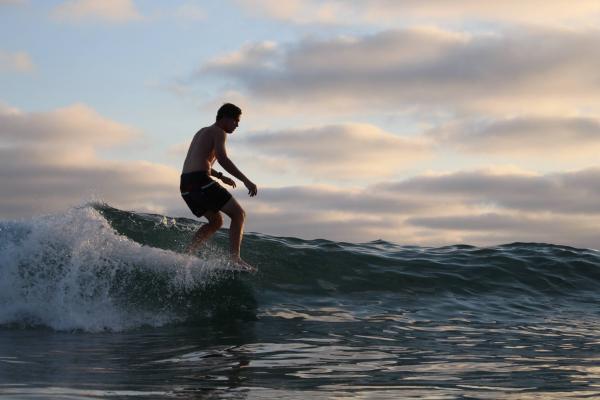 Available:
Surf Shop - San Diego North County
Posting #: 254129
Status: Active
Refreshed: 10/28/2019
Contact: Al Zamora
Phone: 858-243-8658
Phone: 858-243-8658
Price: $500,000
Adj Net: $117,000
Down: Call
Awesome location and lifestyle, this surf shop provides everything expected; men's, women's, and kids beach apparel, wetsuits, headwear, surfboards, beach rentals. In addition, the business has a surfboard manufacturing plant creating a brand name of custom surfboards.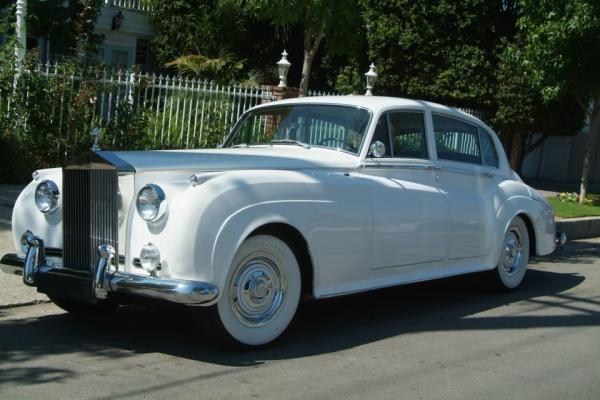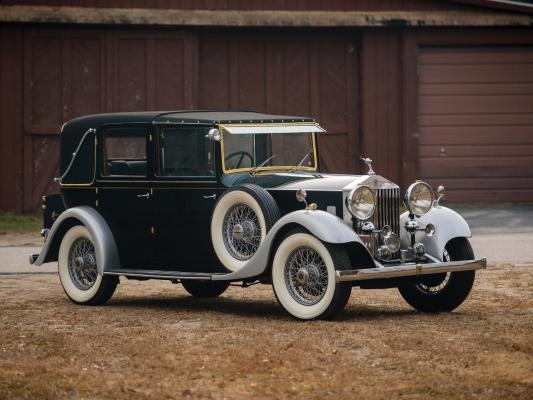 Available:
Event Company - Vintage Classic Cars, Home Based - Southern CA - Relocatable
Posting #: 248651
Status: Active
Refreshed: 11/12/2019
Contact: Dan (Owner/Seller)
Phone: 949-495-1622
Phone: None Given
Price: $349,500
Adj Net: Call / Email
Down: Call / Email
For sale by owner. Health forces sale. Home based. Week-end business. Impressive fleet of 3 classic autos used for special events, weddings, etc. Market leader in the industry. In business 16+ years. Family owned and operated since inception (with over $2.5 million invested). Training provided.



Available:
Photography Studio - San Diego County
Posting #: 253101
Status: Active
Refreshed: 10/23/2019
Contact: Robert Cunio, CBI, MBA
Phone: 888-604-8221
Phone: 619-538-2942
Price: $79,000
Adj Net: $62,454
Down: $54,000
Scalable-Known as one of the most trusted and valued photography studios in all of San Diego because it strives to make its client's photographic experience fun & carefree. It has earned an outstanding reputation by knowing how to capture special memories their customers can enjoy for a lifetime.



Wanted:
Distribution And Service Companies - Southern California
Posting #: 218081
Status: Active
Refreshed: 11/4/2019
Contact: Iris Chen
Phone: 626-506-0300
Phone: None Given
I have a buyer looking for Distribution and Service businesses in So. CA. Has to have established management with at least 6 W2 employees (combined if multiple locations). If there is potential for the business to grow to hire more employees, it can be considered. Buyer has 200K-700K in cash.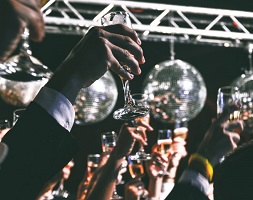 Available:
Wedding Entertainment Event Planning Service - San Diego County
Posting #: 249998
Status: Active
Refreshed: 10/13/2019
Contact: Spencer Sigoda
Phone: 619-905-9552
Phone: 858-578-4111
Price: $35,000
Adj Net: $20,653
Down: $35,000
Local established wedding entertainment & special event company which operates without unnecessary pretension that puts clients at ease, resulting in amazing memories. Personalized approach has earned it numerous year after year accolades & consistent 5 star ratings on the top two wedding platforms.


View All Businesses, Opportunities, And Franchises For Sale And Wanted In These Cities:
San Diego
See All Related Business For Sale & Wanted Listings Recently Added:
See More Related Information - For Buying And Selling Businesses:
Helpful Resources To Assist In Selling And Buying California Businesses

Ryan Clark, Business Broker: Southern California
The Veld Group provides a refreshing approach to Business Brokerage, Mergers & Acquisitions and Business Consulting and Valuations. From Your Street to Wall Street, we cater to Main Street Businesses as well as more complex Strategic Firms and Start-Ups. Phone Ryan, Business Broker at 310-652-8353.
William Park, Business Broker - Southern California
Highest Volume Broker in California, Simply Check our HUNDREDS of Listings! Over 25 Associates, Speaking Dozen Languages, Helping Buyers and Sellers of Small Business since 1982, Centrally Located between Los Angeles and Orange Counties, while Riverside & San Bernardino Counties are Very Accessible.
Michael Davidson, Business Broker - Southern California
Los Angeles Business Broker providing M&A quality services for Small Business Owners. We leverage our technology and expertise to Simplify & Expedite the Business Sales Process. Matching the right buyer with the right business is how we define success.
Peter Siegel, MBA, BizBen Founder, ProBuy, ProSell Programs
Founder & President Of BizBen.com (since 1994) & BizBenNetwork.com. I am the Lead Facilitator for the ProSell & ProBuy Programs on both websites. I consult daily with buyers, sellers, and intermediaries daily about buying and selling businesses. Call 925-785-3118.
Chris Seaman, Business Broker: Southern California
Founded in 1994, First Choice Business Brokers has accelerated to become one of the most successful Business Sales Organizations in the world. Our team of agents have gone through extensive training to become experts in the field of business brokerage. Call Chris at 858-578-4111 for more info.
Related Articles, Events, Blog Posts, Discussions, Videos, Interviews

Getting An SBA Loan To Buy A Small Business: Dispelling Some Major Myths
When seeking SBA loan financing many potential business buyers have wrong information about the process of securing the best financing to buy a business. Peter Siegel, MBA (at 925-785-3118) a business purchase financing expert delves into the myths and facts regarding SBA loan financing.
Due Diligence Issues: What Business Buyers Should Know About The Process
Willard Michlin, CPA, CFE at 800-864-0420 elaborates why you can do a large portion of the due diligence yourself, depending on your background, but you should never try to do it solely on your own. In this BizBen blog post he explores ways business business buyers get themselves into trouble.
Live Workshop: How to Find Profitable Businesses For Sale Not On The Market
Live Workshop For Business Buyers: Find Small Businesses Possible For Sale Not On The Market. This Workshop Is In Southern California. Every Month On Saturdays - 1:30 PM to 4:30 PM. Call 805-428-2063 to RSVP. Willard Michlin, CPA will be presenting this workshop. Click On Link For Schedule & Times.
Top 100 List: This Week's Top Motivated Business Buyers & Their Requests!
If you're trying to sell a business - check out this week's top 100 business buyers - one of these buyers may be looking to buy your type and location of business! This list is updated weekly - make sure you check it frequently! Are you searching to buy - get on this list and reach seller direct!
Is Crowd Funding A Viable Way To Raise Money To Purchase A Small Business?
We're hearing more and more about "crowd funding" through sites like gofundme and kickstarter as a possible way to raise the cash needed to buy a small business. This method of collecting funds has proven successful in other kinds of situations. Could this strategy work when buying a small business?
Attorney Specialist Shares Escrow Instruction Tips When Buying A Business
Once you have successfully negotiated the Asset Purchase Agreement ("APA") for your acquisition it's natural to relax a little and let your guard down. Attorney Specialist Mark Chatow discusses what business buyers should look out for when opening escrow and getting escrow instruction in place.
What Factors Are Considered In Valuing A Small Business? Advisors Weigh In
Valuing a small business is not guess work. It's not what some other businesses of the same type may have or may not have been sold for, it's not even what a business owner "feels" they want or deserve. It is a formula based on many factors. Peter Siegel, MBA from BizBen & others discuss this topic.
Absentee Run Small Businesses - Is That Really A Possibility For Buyers?
Is buying a absentee run small business really a possibility? Peter Siegel (BizBen ProBuy Director) gets asked this question a lot in his consulting sessions with business buyers. Read more about what other Advisors and Intermediaries feel about this topic on this popular BizBen Discussion!