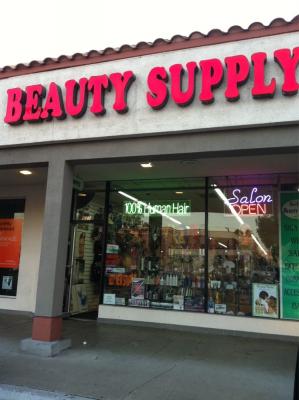 This Beauty Supply is a Very Successful, High Quality Beauty Supply that sells a wide variety of hair care products and makeup, and nail products a customer could want.
They also specialize in human hair wigs, extensions and weaves. They can match all ethnic types of hair and colors.
They also have a boutique area that sells jewelry, scarves, purses and other boutique items.
They are located in a commercial shopping center with ample parking and good street visibility. The store is run by a husband and wife with no additional help.
Inventory of approximately $100,000 is not included in the sale.
Hours of Operation are:
Monday - Friday: 10:00am - 7:30pm
Saturday: 10:00am - 7:00pm
Sunday: 10:00am - 5:00pm