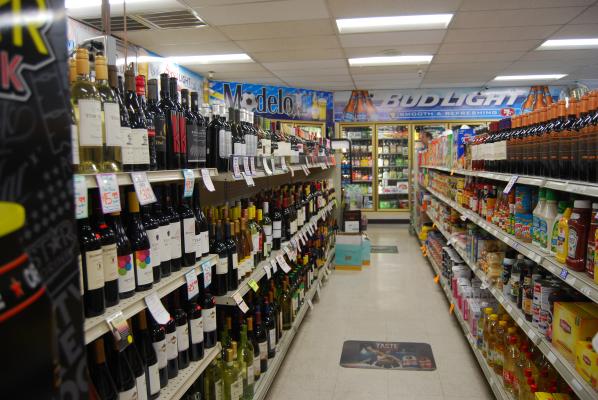 Located in a corner plaza in union city & features a wide range of drinks, snacks, alcoholic beverages as well some household items. This liquor store is easy to spot by commuters, passersby's & residents off the frequently traveled mission boulevard. Neighbors with a chinese restaurant, a tailor & is close by a city park, dog park & is among plenty of housing & offices, all of which contribute to its revenue.
Equipment included: cash register, atm machine, 12-door walk-in cooler, 5-door reach-in cooler, 3-door reach-in freezer, gondola shelving, wine display racks, liquor display, camera surveillance system, ice cream freezer & much more. A full list of equipment is available with the listing broker.
General information
Organization: sole proprietor | sq ft: ~2,336 sq. ft. | licenses required: city bus lic, health permit, sboe, tobacco, abc type-21 (included & transferable) | days open/hours: sun-thur 7 am to 10 pm,
Fri-sat 7 am to 11 pm | reason for sale: other business interests
Lease
Rent $5027/month (including nnn) | sellers lease expires 10/31/2020 plus 5-year option thru 2025
Revenue
Gross sales: ~$65,000/month plus commission income (lotto/rebates) $24,000/year (as per seller, not verified by broker)
Financing
All cash | eligible for sba loan
For more details, please complete, sign and return the nda (confidentiality agreement).
We obtain the information in this marketing package from sources we believe to be reliable. However we have not verified its accuracy and make no guarantee, warranty and representation about it. It is submitted to the possibility of errors, omissions, change of price, rental or other conditions, prior to sale, lease or financing, or withdrawal without notice. We include projections, opinions, assumptions or estimates for example only, and they may not represent current or future performance of the business & property. You and your tax or legal advisers should conduct your own investigation of property and transaction.