Owner seeking right candidate who has strong desire to become a Licensed CA Private Investigator, PI Agency Owner and QM , or a qualified Buyer to take over the Business.
Owner will consider a partnership with the right Person.
The Buyer will be compensated at a rate equal to a Licensed PI during the training and mentoring period.
Negotiable Terms. Seller will consider all serious inquiries.
Home Based or Office from ANY location. Statewide License.
The right persons will understand the value of a CA Private Investigation License, what PI's do, what PI's charge, Ca licensing requirements, and the vast opportunities that exist in this rapidly growing industry, and the many different types of licensed Private Investigative Services/clientele.
Please email Owner and provide a contact phone number and your first and last name if you want to be contacted.
This Licensed PI Agency has maintained an impeccable record and reputation for 30 years.
The listing # 244681 Private Investigation Agency - Riverside County below is currently OFF THE MARKET due to that it is either in escrow at this time or has recently been sold.
For more businesses for sale that are like this Private Investigation Agency in Riverside County please see a sample of BizBen active listings below and links to all similar listings on BizBen.com.

Available:
Alarm Company - Los Angeles County
Posting #: 258067
Status: Active
Refreshed: 12/4/2019
Contact: Wes Lewison
Phone: 9492396015
Phone: None Given
Price: Call
Adj Net: $537,992
Down: Call
Accepting QUALIFIED offers for 21-year old highly successful Alarm Company with over 70 outside salespeople with license in 12 states. Company seeks CEO level Buyer to take over primarily West Coast based firm. Existing infrastructure of experience W2 employees, administration and installation staff



Wanted:
Security Guard Service - California
Posting #: 217305
Status: Active
Refreshed: 12/6/2019
Contact: William (Business Buyer)
Phone: 661-803-0574 Cell
Phone: 661-803-0574 Text
I am looking to buy an executive security business or security guard service anywhere in California. Have experience in the industry and have financing lined up. Looking to buy this type of business immediately. Will be willing to partner up with firms as well.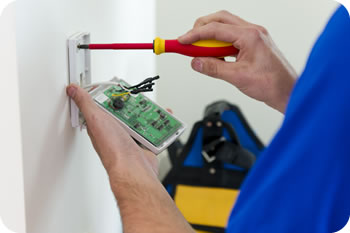 Available:
Commercial Alarm CCTV Installation Company - Southern CA - Relocatable
Posting #: 250650
Status: Active
Refreshed: 12/6/2019
Contact: Kevin DeHaan
Phone: 619-342-6466
Phone: None Given
Price: $1,199,000
Adj Net: $365,030
Down: Call / Email
Great opportunity to acquire a 15 year-old company that installs and services a wide variety of Commercial Security and CCTV systems. Customer based is comprised of national alarm monitoring companies. Semi-absentee owner does not perform installations and works approximately 10 hours per week



Available:
Security Installation Company - Orange County
Posting #: 256008
Status: Active
Refreshed: 12/4/2019
Contact: Roy Moss
Phone: 714-374-6430
Phone: None Given
Price: $1,395,000
Adj Net: $488,000
Down: $1,000,000
The company is a cutting edge provider and installer of electronic security systems throughout Southern California. A security systems integrator of choice of both many national, regional and local residential developers, property managers, homeowner's associations and other businesses.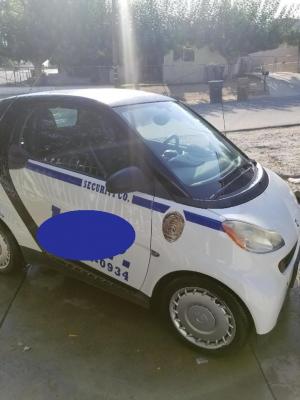 Available:
Security Guard Company - Bakersfield, Kern County
Posting #: 252070
Status: Active
Refreshed: 11/4/2019
Contact: Javier Ruiz
Phone: 562-402-2686
Phone: 714-225-7989
Price: $450,000
Adj Net: $214,000
Down: $450,000
Security Guard Services business has been established 12 years in Kern County, California. This organization primarily operates in the Guard Services business and employs approximately 26 full time guards. The current contracts bring in annual revenue of over $1.16M.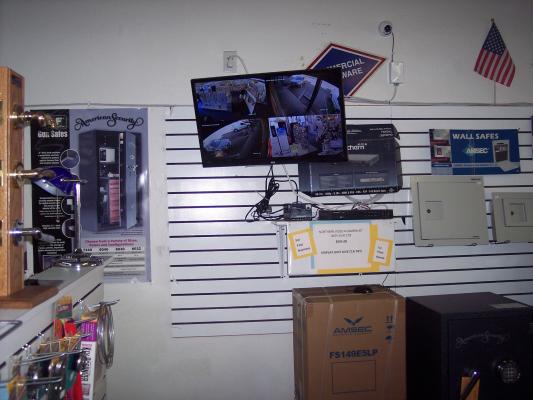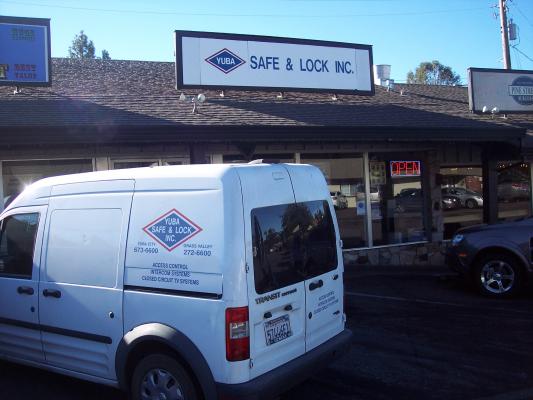 Available:
Safe And Locks Security Shop - Grass Valley
Posting #: 246543
Status: Active
Refreshed: 11/15/2019
Contact: Ron Nevis
Phone: 530-277-1043
Phone: 530-477-6077
Price: $185,000
Adj Net: Call
Down: $60,000
Yuba Lock & Safe, Inc. Was established over 27 years ago serving grass valley and nevada city areas. Sells all types of safes and locks, surveillance equipment and all kinds of accessory item for your security. Has large commercial clientele ie: schools, hospital, government accounts, private, etc.



Available:
Security Service - Long Established - San Francisco East Bay Area
Posting #: 253094
Status: Active
Refreshed: 11/7/2019
Contact: Christopher Cu
Phone: 888-240-0008
Phone: None Given
Price: Call
Adj Net: $487,947
Down: Call
Highly profitable and trusted security services business providing uniformed & plain clothes unarmed security guards, investigation services, and 24/7 on-site security or patrol services in the Northern California. This Company was established in 2001 and has been growing & expanding since.


Available:
Security Guard Patrol Service - Sonoma County
Posting #: 254457
Status: Active
Refreshed: 12/2/2019
Contact: Michael Manion
Phone: 760-641-3248
Phone: 760-834-3626
Price: $565,000
Adj Net: $265,000
Down: $115,000
In business since 2002, this profitable Sonoma County security firm focuses on standing guards and patrol services. The business offers services to the private sector as well as standing contracts with businesses and municipalities. Their clientele is varied, and include wineries, car dealerships.



Available:
Electronic Security Systems Sales Installation - Sacramento
Posting #: 247620
Status: Active
Refreshed: 12/2/2019
Contact: Richard Thompson
Phone: 916-768-2462
Phone: None Given
Price: $460,000
Adj Net: $305,582
Down: Call
Highly profitable, well established, family owned security systems & installation business. Established for over 11 years. The company sells, services and installs access control systems, video surveillance, intrusion detection, alarm systems and other products for govt. and commercial customers.



Available:
Ironwork And Security Systems Company - Southern California
Posting #: 258997
Status: Active
Refreshed: 11/27/2019
Contact: Jonathan Pallin
Phone: 310-858-8800 Cell
Phone: 310-858-8800 Text
Price: $349,000
Adj Net: $170,792
Down: Call
Southern California Owned & Operated. Fully Licensed & Insured. Free Estimates. Guaranteed Workmanship.


View All Businesses, Opportunities, And Franchises For Sale And Wanted In These Cities:
Bakersfield
,
Grass Valley
See All Related Business For Sale & Wanted Listings Recently Added:
See More Related Information - For Buying And Selling Businesses:
Helpful Resources To Assist In Selling And Buying California Businesses

Ryan Clark, Business Broker: Southern California
The Veld Group provides a refreshing approach to Business Brokerage, Mergers & Acquisitions and Business Consulting and Valuations. From Your Street to Wall Street, we cater to Main Street Businesses as well as more complex Strategic Firms and Start-Ups. Phone Ryan, Business Broker at 310-652-8353.
William Park, Business Broker - Southern California
Highest Volume Broker in California, Simply Check our HUNDREDS of Listings! Over 25 Associates, Speaking Dozen Languages, Helping Buyers and Sellers of Small Business since 1982, Centrally Located between Los Angeles and Orange Counties, while Riverside & San Bernardino Counties are Very Accessible.
Michael Davidson, Business Broker - Southern California
Los Angeles Business Broker providing M&A quality services for Small Business Owners. We leverage our technology and expertise to Simplify & Expedite the Business Sales Process. Matching the right buyer with the right business is how we define success.
Peter Siegel, MBA, BizBen Founder, ProBuy, ProSell Programs
Founder & President Of BizBen.com (since 1994) & BizBenNetwork.com. I am the Lead Facilitator for the ProSell & ProBuy Programs on both websites. I consult daily with buyers, sellers, and intermediaries daily about buying and selling businesses. Call 925-785-3118.
Related Articles, Events, Blog Posts, Discussions, Videos, Interviews

Unreported Income: Should Sellers Disclose Unreported Cash To Buyers?
Should owners who offer a business for sale reveal to prospective buyers any income that is not recorded in the books? This is a controversial topic with arguments both for and against. Most business sales intermediaries believe if you don't pay tax on it, you can't claim it. Some sellers disagree.
Due Diligence Issues: What Business Buyers Should Know About The Process
Willard Michlin, CPA, CFE at 800-864-0420 elaborates why you can do a large portion of the due diligence yourself, depending on your background, but you should never try to do it solely on your own. In this BizBen blog post he explores ways business business buyers get themselves into trouble.
What Factors Are Considered In Valuing A Small Business? Advisors Weigh In
Valuing a small business is not guess work. It's not what some other businesses of the same type may have or may not have been sold for, it's not even what a business owner "feels" they want or deserve. It is a formula based on many factors. Peter Siegel, MBA from BizBen & others discuss this topic.
Mentoring In How To Buy A Business - Tips From Expert Willard Michlin, CPA
Willard Michlin, CPA a due diligence specialist shares his views on the mentoring process & about how buyers can "profit" from such a relationship when searching and buying a business. Mr. Michlin, CPA (800-864-0420) performs due-diligence services and and consulting services for business buyers.
Purchase A Business With Limited Or No Cash - Financing Tips For Buyers
Purchasing a business with no money down can be difficult, but not impossible. Financing a business purchase or down payment can often be accomplished with these strategies from Peter Siegel, MBA (Business Purchase Financing Expert, ProBuy & ProSell Program Advisor with BizBen) at 925-785-3118.
Top 100 List: This Week's Top Motivated Business Buyers & Their Requests!
If you're trying to sell a business - check out this week's top 100 business buyers - one of these buyers may be looking to buy your type and location of business! This list is updated weekly - make sure you check it frequently! Are you searching to buy - get on this list and reach seller direct!
November BizBen Index: 1,224 California Small Businesses Sold Last Month
Total sales of California small businesses sold were down 18.1% from last month and down 20% from the same time last year in California. Several factors contributed to these numbers including: owner/sellers waiting to list until 2020, more business brokers exiting industry, lower buyer demand.