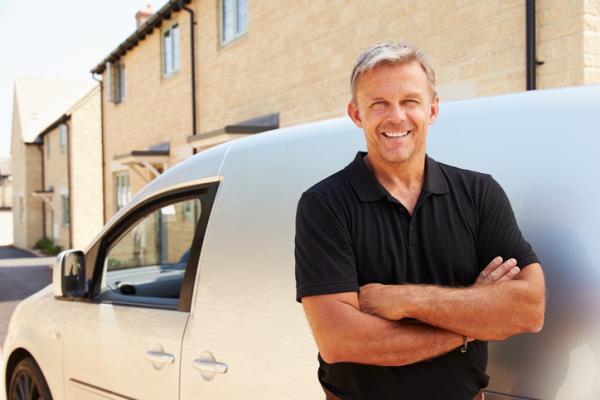 Specialty Contracting with 70% repeat business.
* The company has been in business for more than ten years and provides a niche service for general contractors, design centers, homeowners, school districts and more. Located in Southern California about 70% of sales is repeat business.
* Low overhead results in high profits. The company's pricing and cost structure result in exceptional gross margins and bottom line results.
* Excellent administrative controls. Clean books and records, prepared by a CPA income is verifiable, no goofy add-backs, just good solid results.
This company is an attractive candidate for contractors and other builder services companies looking to expand capabilities through acquisition.Growth opportunities are available by offering additional service offerings and expansion to other segments of the industry. The company can be replicated in other regional markets.
Owner training and support is available.
Full financial disclosure including income tax returns, detail records, an interview with the company's CPA, and more is available.
The listing # 255136 Flooring Service - High Profits, Repeat Clients - Inland Empire Area below is currently OFF THE MARKET due to that it is either in escrow at this time or has recently been sold.
For more businesses for sale that are like this Flooring Service - High Profits, Repeat Clients in Inland Empire Area please see a sample of BizBen active listings below and links to all similar listings on BizBen.com.

Available:
Kitchen Bath And Flooring Company - Mission Viejo, Orange County
Posting #: 261541
Status: Active
Refreshed: 3/11/2020
Contact: Mike Shakeri
Phone: 949-460-9041
Phone: 949-254-7102
Price: $25,000
Adj Net: Call
Down: $25,000
Kitchen, Bath & Flooring Company with beautiful showroom & many displays specializing in providing the best quality hardwood, laminate, tile, and cabinet products at affordable prices. They have been providing Orange County's homeowners with the finest quality work.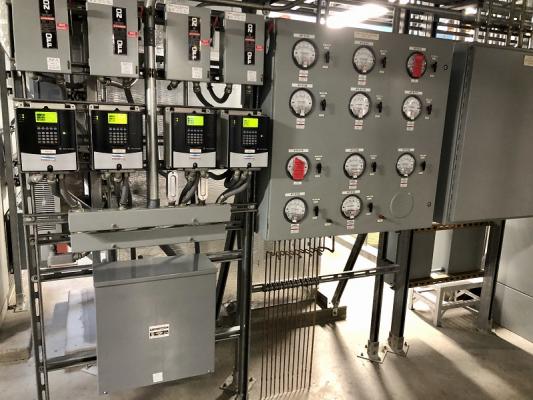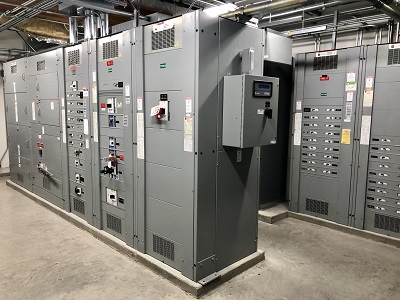 Available:
Industrial Systems And Controls Contractor - Orange County
Posting #: 260466
Status: Active
Refreshed: 3/9/2020
Contact: Bill Grunau
Phone: 949-200-6350
Phone: None Given
Price: $970,000
Adj Net: $620,366
Down: $161,915
High profit margin Industrial Systems & Controls Contractor specializing in design and installation of large facility power distribution, electrical panels, automation, instrumentation & control systems is available for acquisition. $1.05M Sales, $631,812 DE, $161,915 Down Payment (SBA).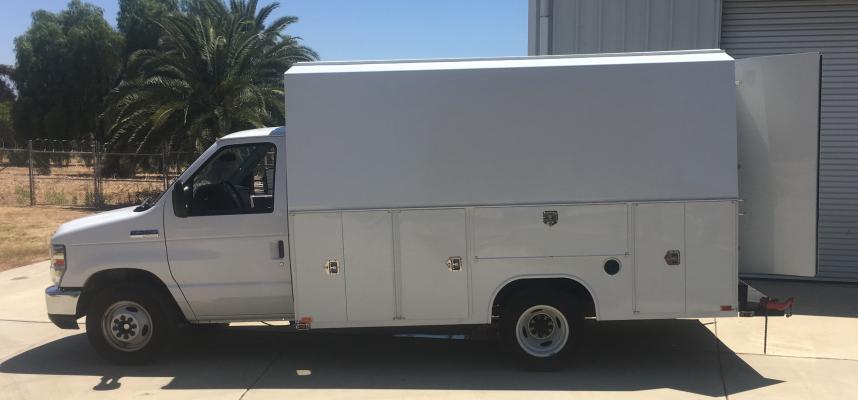 Available:
Residential Commercial Plumbing - Los Angeles County
Posting #: 256124
Status: Active
Refreshed: 2/28/2020
Contact: John J Moser
Phone: 562-758-1150
Phone: None Given
Price: $199,500
Adj Net: $131,408
Down: Call
Over $130K Cash Flow! Tired of working long hours for someone else? This business will provide you instant customers and the equipment you'll need to make a six-figure income! Benefit from 30 years of brand awareness. SBA financing avail. Seller training included.



Available:
General Contractor - Plumbing, HVAC, Electrical - Arcadia, Los Angeles County
Posting #: 258434
Status: Active
Refreshed: 3/20/2020
Contact: Satoshi Kanuma
Phone: 714-420-4097
Phone: 858-578-4111
Price: $99,000
Adj Net: $90,786
Down: $80,000
This established boutique general contractor offers a unique one-stop solution to its customers. It handles electrical, plumbing, HVAC, masonry, name it - all under one roof, without using subcontractors. 3 Full Time Employees, leased location of 1,000 sqft. $1,100 Monthly Rent. 1 month of training.



Available:
Upholstery Shop - San Bernardino
Posting #: 246718
Status: Active
Refreshed: 3/25/2020
Contact: Dee Khanna
Phone: 909-553-1211
Phone: None Given
Price: $49,000
Adj Net: Call
Down: Call
30 yr. Ownership. Retiring Seller. Training Available. They work on Cars, Aircrafts, Boats, Furniture, & many other upholstered items. Huge collection of fabric in their warehouse, included with sale. Open 6 days 8am-5pm. 1,500 sq.ft. + huge side yard (used for storage) Monthly rent $1,500.



Available:
Stone Quartz Fabrication And Installation Company - Orange County
Posting #: 261308
Status: Active
Refreshed: 3/4/2020
Contact: Gregg Tobin
Phone: 949-546-0903
Phone: None Given
Price: $2,895,000
Adj Net: $666,000
Down: SBA 10-20 %
This well established Orange County based licensed contractor provides both custom and production fabrication as well as installation of natural stone and quartz throughout Southern California. The business has operated under the original family ownership for the last 30 years.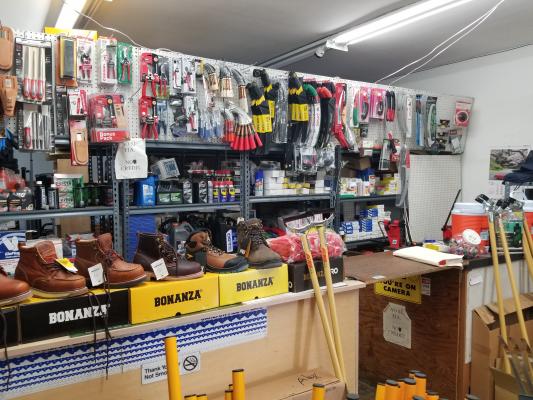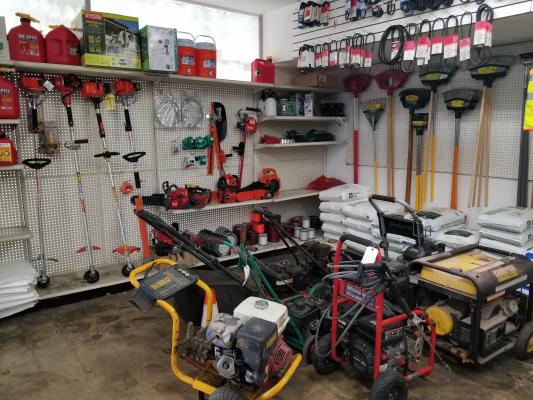 Available:
Lawnmower Shop - Stable Income, Repeat Clients - Huntington Beach
Posting #: 261503
Status: Active
Refreshed: 3/16/2020
Contact: Joey Kim
Phone: 213-255-1478 Cell
Phone: 213-255-1478 Text
Price: $45,000
Adj Net: $96,000
Down: $45,000
Very stable income coming. Per month $8,000 net income. Average gross sale $15,600. Current owner operating 11 years. $45-$400 repair cost per client. Have lots of Lawnmowers clients. Easy to access 405 fwy. Inventory $25,000. Separately need to pay. Rent $2200/month.



Available:
Plumbing Company - Residential And Commercial - Riverside County
Posting #: 254109
Status: Active
Refreshed: 3/11/2020
Contact: Darrin Davenport
Phone: 866-802-0508
Phone: None Given
Price: $650,000
Adj Net: $204,912
Down: $65,000
Well established plumbing company for sale in the Inland Empire. They have developed and maintained an excellent reputation for quality service at fair prices. They service both residential and commercial clients. Services include all general plumbing services service televising, and more.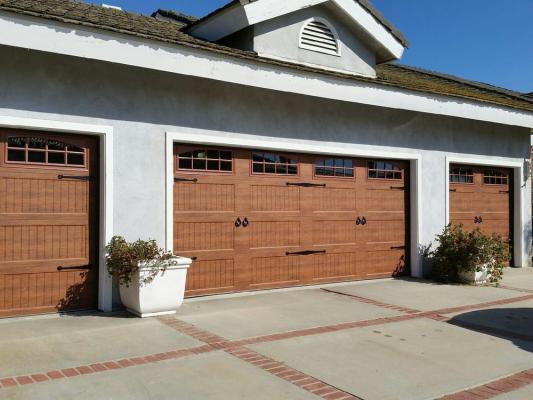 Available:
Garage Door, Gate Repair Service - High Net Profit - LA County, San Fernando Valley
Posting #: 234529
Status: Active
Refreshed: 2/24/2020
Contact: Azi Manoussi
Phone: 818-968-7465 Cell
Phone: 818-968-7465 Text
Price: $345,000
Adj Net: $200,000
Down: $348,000
Clean books and records. $200K annual adjusted net income! Established 100% residential full service garage door Gate Company serving all the way from Ventura County to Manhattan Beach. There is One truck is included in the asking price. Over 70% are returning or referral clients. Motivated Seller!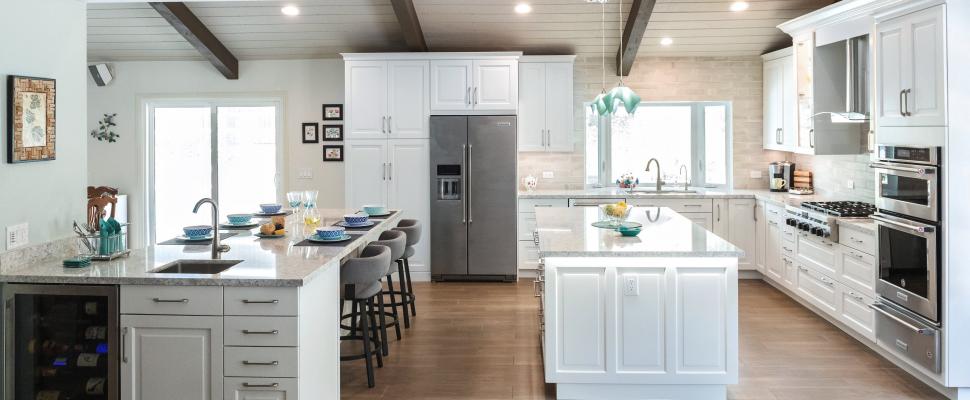 Available:
Kitchen And Bath Design Firm - Established - Orange County
Posting #: 259311
Status: Active
Refreshed: 2/28/2020
Contact: Edward Anderson
Phone: 714-315-2640 Cell
Phone: 714-315-2640 Text
Price: $207,000
Adj Net: $105,000
Down: Call
SBA PreQualified! Established Interior Design business that focuses on kitchen and bath remodels and renovations located in a revitalized downtown area that gets a lot of foot traffic visibility. Well known in the service area and most business is referral and repeat.


View All Businesses, Opportunities, And Franchises For Sale And Wanted In These Cities:
Arcadia
,
Huntington Beach
,
Mission Viejo
,
San Fernando
See All Related Business For Sale & Wanted Listings Recently Added:
See More Related Information - For Buying And Selling Businesses:
Helpful Resources To Assist In Selling And Buying California Businesses

Randall Barondess, CBB, Business Brokerage Services
Experts at: Preparing Businesses For Sale, No-Cost Valuations and Lease Modifications. Troop Business Services Division prepares small, mid-sized and large businesses for sale by confidentially packaging the business and providing guidance throughout the sales process.
Mani Singh CBB, M&AMI, Business Broker, Southern California
I have successfully represented clients sell & acquire multitude of businesses ranging from Gas Stations, Liquor Stores, Markets, Super Markets, Smoke Shops, Postal Stores, Restaurants, General Retail, Auto and Construction related. Phone me for assistance with selling or buying at 951-296-7646 Cell
Bob Hughes, Business Broker: Coachella Valley Area
Business broker & President of Hughes Properties. I have a wide variety of entrepreneurial experience with personal ownership & sales of numerous businesses, and have sold over 200 small & mid-sized businesses in the Riverside County marketplace. Phone me at 760-275-6914 Cell.
Christina Lazuric CBI CBB, Business Broker: Orange County
Premier Brokerage for selling Orange County Service based businesses since 2005! CBB provides a step by step approach to Business Brokerage, M&A Services, Business Consulting & Valuations. Contact me about selling or buying service based businesses: 949-257-7823 Cell.
Michael Davidson, Business Broker - Southern California
Los Angeles Business Broker providing M&A quality services for Small Business Owners. We leverage our technology and expertise to Simplify & Expedite the Business Sales Process. Matching the right buyer with the right business is how we define success.
Related Articles, Events, Blog Posts, Discussions, Videos, Interviews

Buyer Asks: Is Buying A Service Based Business A Good Choice These Days?
I've been selling businesses a long time & I get many calls from buyers who are open to buying something but aren't sure what would be a good investment. I'll get asked what I would buy if I was them and my answer is always the same, "a service business". Business broker Chris Lazurik explains.
What Factors Are Considered In Valuing A Small Business? Advisors Weigh In
Valuing a small business is not guess work. It's not what some other businesses of the same type may have or may not have been sold for, it's not even what a business owner "feels" they want or deserve. It is a formula based on many factors. Peter Siegel, MBA from BizBen & others discuss this topic.
Bob Hughes Discusses: Due Diligence Considerations Before Buying A Business
Coachella Valley business broker Bob Hughes (760-323-8311), discusses the need for due-diligence and items that should be collected & investigated by the buyer during this critical process of buying a small business. Read his latest blog post on due diligence considerations before buying a business!
Thinking About Selling A Small Business? Know These 8 Factors That Matter
The likelihood of selling a business is often determined by external factors in the marketplace. Here are eight influences on how easy, or difficult it might be when selling a small California business. Peter Siegel at 925-785-3118 (BizBen ProSell Program) explains these factors for owner/sellers.
How Many Listings Is Too Many For One Broker To Handle? Is It 5? 10? 20?
Peter Siegel, MBA in this Vlog/Podcast discusses how many listings is too many for one business broker to handle at one time. Is it 5 is it 20? I recently had a coaching call with one of my BizBen broker clients who asked that question this week. There are many factors that go into the answer.