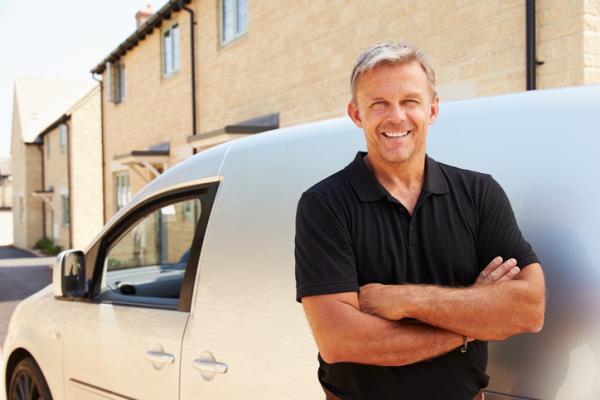 Specialty Contracting with 70% repeat business.
* The company has been in business for more than ten years and provides a niche service for general contractors, design centers, homeowners, school districts and more. Located in Southern California about 70% of sales is repeat business.
* Low overhead results in high profits. The company's pricing and cost structure result in exceptional gross margins and bottom line results.
* Excellent administrative controls. Clean books and records, prepared by a CPA income is verifiable, no goofy add-backs, just good solid results.
This company is an attractive candidate for contractors and other builder services companies looking to expand capabilities through acquisition.Growth opportunities are available by offering additional service offerings and expansion to other segments of the industry. The company can be replicated in other regional markets.
Owner training and support is available.
Full financial disclosure including income tax returns, detail records, an interview with the company's CPA, and more is available.
The listing # 255136 Flooring Service - High Profits, Repeat Clients - Inland Empire Area below is currently OFF THE MARKET due to that it is either in escrow at this time or has recently been sold.
For more businesses for sale that are like this Flooring Service - High Profits, Repeat Clients in Inland Empire Area please see a sample of BizBen active listings below and links to all similar listings on BizBen.com.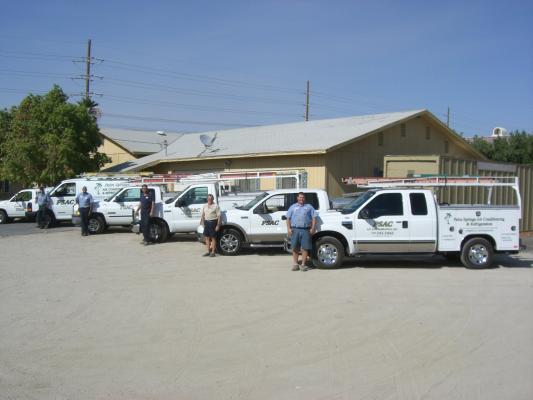 Available:
Air Conditioning And Refrigeration Service - Palm Springs
Posting #: 238172
Status: Active
Refreshed: 2/17/2020
Contact: Bob Hughes
Phone: 760-323-8311
Phone: None Given
Price: $377,000
Adj Net: $54,000
Down: Call
Palm Springs AC & Refrigeration has been serving the Coachella Valley since 1946. They specialize in service and installation of heating, air conditioning and refrigeration systems.



Available:
Re-Piping Service - Los Angeles County
Posting #: 252632
Status: Active
Refreshed: 2/18/2020
Contact: Rick Carlson
Phone: 833-776-6682 X814
Phone: None Given
Price: $700,000
Adj Net: $340,500
Down: Call
This well-established Company has provided superior and dependable replacement of residential plumbing pipes from the start to finish and beyond for each job. Not only does the business have a list of happy customers, it also has a successful turnkey operation with a good reputation, consistent rev.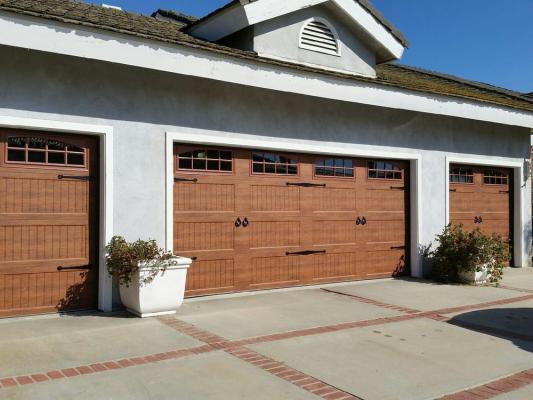 Available:
Garage Door, Gate Repair Service - High Net Profit - LA County, San Fernando Valley
Posting #: 234529
Status: Active
Refreshed: 1/10/2020
Contact: Azi Manoussi
Phone: 818-968-7465 Cell
Phone: 818-968-7465 Text
Price: $345,000
Adj Net: $200,000
Down: $348,000
Clean books and records. $200K annual adjusted net income! Established 100% residential full service garage door Gate Company serving all the way from Ventura County to Manhattan Beach. There is One truck is included in the asking price. Over 70% are returning or referral clients. Motivated Seller!



Available:
Home Remodeling Showroom For General Contractor - Cypress
Posting #: 252587
Status: Active
Refreshed: 1/28/2020
Contact: Joshua Cho
Phone: 714-870-0300
Phone: 714-343-9478
Price: $60,000
Adj Net: Call
Down: Call
This home remodeling showroom is for general contractor. Usually, general contractors who want to increase their volume of sale above certain level, they absolutely need their own showroom for customers



Available:
Commercial Painting Contractor - Orange County
Posting #: 255966
Status: Active
Refreshed: 2/3/2020
Contact: Gary Hines
Phone: 714-585-9700
Phone: None Given
Price: $795,000
Adj Net: $462,302
Down: SBA Loan
Established since 2005, painting contractor with a niche customer base that provides high profits margins and all repeat and referral business with no needed advertising or marketing. Operated with three crews consisting of one lead person and two other employees. All employees on payroll.



Available:
Commercial Property Maintenance And Repair - San Clemente, Orange County
Posting #: 255351
Status: Active
Refreshed: 1/27/2020
Contact: Jim Gallaher
Phone: 714-776-5400
Phone: None Given
Price: $295,000
Adj Net: $162,700
Down: Call
Established in 1991 by the Owner, this Commercial Property Maintenance and Repair business has 20 regular locations and 20 other accounts. The work is upkeep, maintenance, day-porter services, and repairs. No dealings with homeowners. 2 long-time employees with 2 part-time & 2 temporaries available.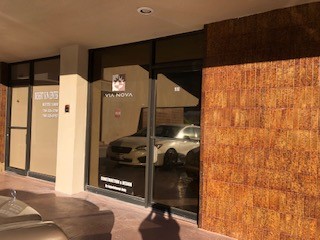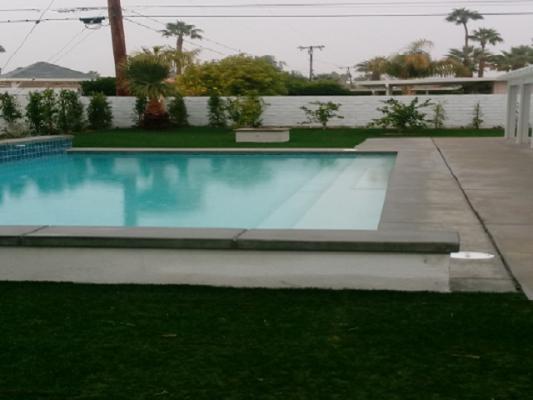 Available:
Construction Company - Palm Springs, Riverside County
Posting #: 259234
Status: Active
Refreshed: 1/25/2020
Contact: Bob Hughes
Phone: 760-323-8311
Phone: 760-275-6914
Price: $175,000
Adj Net: $85,000
Down: Call
Via Nova is the combination of a licensed construction company and pool contracting business serving the area for over a decade. Specializing in both commercial and residential properties with a strong customer base of returning clients. This is a turn-key business opportunity includes two trucks.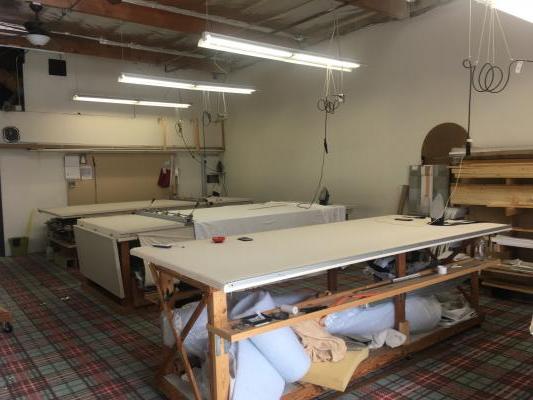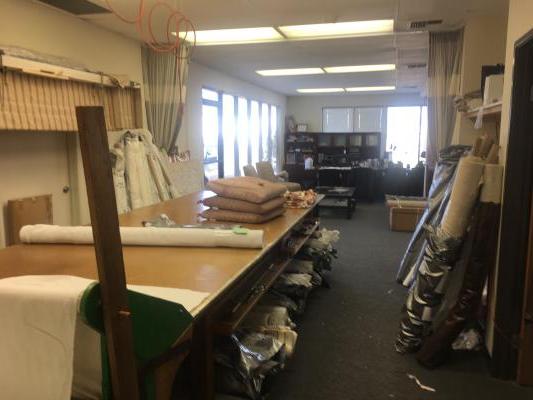 Available:
Custom Window Treatments MFG And Installation - North Orange County
Posting #: 260560
Status: Active
Refreshed: 2/6/2020
Contact: Fred Kardous
Phone: 949-412-0651
Phone: None Given
Price: $139,000
Adj Net: $136,000
Down: $100,000
This Custom Window Treatment & Manufacturing Company has been owned and operated by the same owner since August 1979. Throughout the years, the company has grown from local, to national and now international reach.



Available:
Garage Door Sales Installation And Service - San Bernadino County
Posting #: 253236
Status: Active
Refreshed: 1/29/2020
Contact: Pablo Fonseca
Phone: 951-444-8237
Phone: 800-Biz-Broker
Price: $349,994
Adj Net: $160,868
Down: $250,000
SUPER STABLE! Established for over 47 years, this third generation business is a great opportunity. Serving the Inland Empire this family business has an impeccable reputation and history. Good books and records. Fully staffed. Owner is willing to train and help with a successful transition.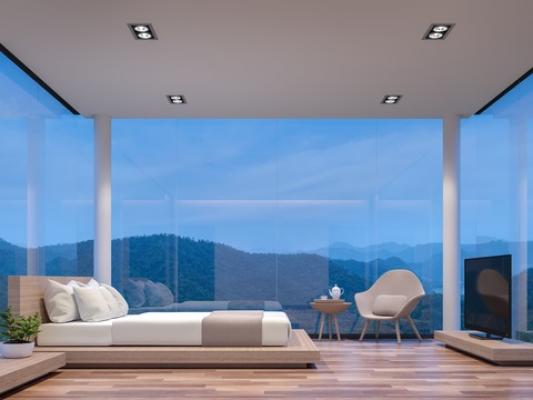 Available:
Glass Contractor - Los Angeles County
Posting #: 244747
Status: Active
Refreshed: 2/6/2020
Contact: Steve Barnett
Phone: 805-370-5210 X104
Phone: None Given
Price: $1,750,000
Adj Net: $829,169
Down: $1,800,000
High-end glazer providing customized design and engineering solutions to contractors and property owners. With decades of experience, they can do things that others say are impossible. Founded in 1955, it was purchased by the current owners in 1994. Very respected architectural glass company.


View All Businesses, Opportunities, And Franchises For Sale And Wanted In These Cities:
Cypress
,
Palm Springs
,
San Clemente
,
San Fernando
See All Related Business For Sale & Wanted Listings Recently Added:
See More Related Information - For Buying And Selling Businesses:
Helpful Resources To Assist In Selling And Buying California Businesses

Mani Singh CBB, M&AMI, Business Broker, Southern California
I have successfully represented clients sell & acquire multitude of businesses ranging from Gas Stations, Liquor Stores, Markets, Super Markets, Smoke Shops, Postal Stores, Restaurants, General Retail, Auto and Construction related. Phone me for assistance with selling or buying at 951-296-7646 Cell
Bob Baumgarten, Business Broker: Southern California
National Business Brokerage is a full service brokerage company that has been serving buyers and sellers of Southern California businesses since 1994. We are dedicated to providing the highest standards of professional service for our clients. Phone Bob direct at 949-292-2008.
Chris Seaman, Business Broker: Southern California
Founded in 1994, First Choice Business Brokers has accelerated to become one of the most successful Business Sales Organizations in the world. Our team of agents have gone through extensive training to become experts in the field of business brokerage. Call Chris at 858-578-4111 for more info.
Christina Lazuric CBI CBB, Business Broker: Orange County
Premier Brokerage for selling Orange County Service based businesses since 2005! CBB provides a step by step approach to Business Brokerage, M&A Services, Business Consulting & Valuations. Contact me about selling or buying service based businesses: 949-257-7823 Cell.
Bob Hughes, Business Broker: Coachella Valley Area
Bob Hughes is a business broker & is President of Hughes Properties. Hughes has a wide variety of entrepreneurial experience with the personal ownership & sale of numerous businesses, and has sold over 200 small & mid-sized businesses in the Riverside County marketplace. Call Bob at 760-323-8311.
Rick Carlson, Business Broker - Southern California
You Will Never Feel Lost In The Shuffle. Many Brokers Simply Send Out An NDA And That's The End Of Communication. All Buyers Receive A Personal Meeting With An Ace Acquisition Specialist So They Can Recommend The Perfect Business For You. Phone Rick direct at 800-985-4939.
Related Articles, Events, Blog Posts, Discussions, Videos, Interviews

Buyer Asks: Is Buying A Service Based Business A Good Choice These Days?
I've been selling businesses a long time & I get many calls from buyers who are open to buying something but aren't sure what would be a good investment. I'll get asked what I would buy if I was them and my answer is always the same, "a service business". Business broker Chris Lazurik explains.
Live Workshop: How to Find Profitable Businesses For Sale Not On The Market
Live Workshop For Business Buyers: Find Small Businesses Possible For Sale Not On The Market. This Workshop Is In Southern California. Every Month On Saturdays - 1:30 PM to 4:30 PM. Call 805-428-2063 to RSVP. Willard Michlin, CPA will be presenting this workshop. Click On Link For Schedule & Times.
What Should I Do If Other Buyers Are Trying To Buy The Same Business As Me?
Buying a small business is hard enough when there is no competition, so how might a buyer navigate the process when there is additional competition from other buyers? Potential small business buyers are offered a few key ways that a buyer can beat out other potential business buyers in this article.
Is Crowd Funding A Viable Way To Raise Money To Purchase A Small Business?
We're hearing more and more about "crowd funding" through sites like gofundme and kickstarter as a possible way to raise the cash needed to buy a small business. This method of collecting funds has proven successful in other kinds of situations. Could this strategy work when buying a small business?