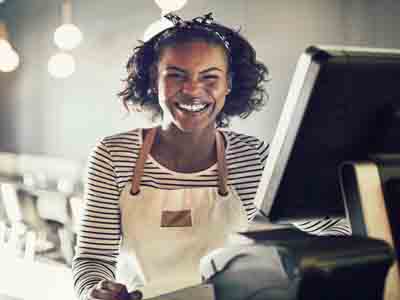 This question is bound to come up from a seller to a business broker at one point in their relationship. The truth may discourage a seller who desperately needs to sell, because in all honestly, many times in can take months.All restaurants are different, and with each, comes advantages and disadvantages.

A typical restaurant could take between six months and a year to sell, although there are exceptions, the length of time is important for a seller to know, because if they have a six-month listing agreement with a broker, just because it hasn't sold in that time, doesn't mean it won't in the future.

I would say the four major things that would affect the time of the sale would be, price, profitability, rent/lease, and location.

1. The price of a restaurant was less of a concern for many buyers before the 2008 financial crash, because borrowing money before that time was much, much easier. I witnessed in the early 2000s, a restaurant that would normally sell for $75,000, later sell for $225,000. Gone where the days of 50% down, owner carry the remaining, to be replaced by all cash offers, this to the seller's delight. In today's market, we have basically returned to the way things were before, more owners must be willing to carry, and the number of buyers who can purchase something over $100,000, all cash, are fewer and far between.

2. Profitability has always been important, but before buyers would be willing to buy something with less emphasis on due diligence. Currently, the process of due diligence, whether through a detailed examination of books and records, visual observation, and looking at sales tax receipts and tax returns, takes much, much, longer, compared to what it once was. Many buyers are essentially buying a job, when they buy a restaurant, and they need to make sure that the job will be able to provide for themselves and their families at the end of the day. A business that provides a verifiable profit, in accordance with the price of the business, will fare much better in the open market.

3. What is the rent? This question will come up, over and over, when talking with buyers. If the rent is high, then it needs to be justified by the restaurants gross sales and profitability. I've found that as the rent goes up in the eyes of the buyers, less and less are willing to potentially take it on. A high rent can be daunting for many buyers, because it's one thing that is always promised to go up, and when there is trouble, it's one thing that's unavoidable. Many buyers are comfortable with rents that are less then $3,000 and up to, say $6,500, but as that rent starts to get about $8,000, and especially $10,000 plus, more and more inexperienced buyers will move on. The lease and landlord are also factors that can affect the time of the sale. Is the landlord independent and easy to get along with or are they a major leasing company that must obtain the authorizing signatures from another state? Is the lease to be assumed or does the buyer want a new lease on different terms? All factors regarding lease and its transferability can either make the sell of the business sail along or bring it to a grinding halt, or even kill the deal.

4. The location of the business is important because, ultimately, it's where the new buyer will be calling their second home for the foreseeable future. Is the location profitable, but in a high crime area or is it profitable in an affluent beach city community? These are questions all buyers consider when looking at businesses for sale. Some business brokers will intentionally be non-specific when advertising their business, so that they can sell the business and its attributes to the buyer over the phone. Brokers may just include the county the business resides in while advertising, if the business is in a less than desirable area, they do this to increase the number of calls they receive from potential buyers, because ultimately, the more buyers who look at the business, the chances that one will write and offer, and hopefully buy it.