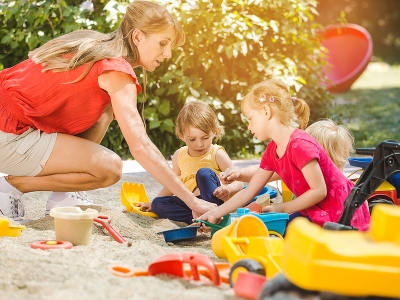 You've always dreamed of owning a day care, and now you've found the right day care for sale with an appealing location and the potential to be an excellent purchase. The due diligence you conducted showed that this day care for sale is a good buy with clean financials. The last step is to simply agree on the final purchase price and payment terms. Even this late in the process, a misstep could hurt your chances at running a successful business. Being saddled with bad terms or burning through too much capital to buy a day care for sale can ruin your opportunity before it even gets started.

Negotiating the final terms on a purchase of a day care for sale is an opportunity to start your business on the right foot by satisfying the needs of both the buyer and seller. Here's how to make sure to get the best deal.

Find The Seller's Key Point In The Deal

Sellers will have a number one priority in making a sale. It may be walking away from the deal with a specific amount of money in hand or securing seller financing to generate a stream of payments over a period of time. Whatever their top priority is, finding it and hitting it enables a buyer to get the terms that they want on a day care for sale.

There are a number of subtle ways to find out this priority, such as offering a deal and analyzing the counter offer. However, the direct approach is often the best. Don't be afraid to come right out and ask the seller of a day care for sale what is more important to them, the down payment or the purchase price, as an example.

Getting What You Need Out Of The Deal

Once you identify what the seller really wants out of their day care for sale, you can focus on getting the terms that you need in order to be successful in your new business venture. Use the concept of concessions, meaning that when you give up something to satisfy the seller you should get something you need in return as the buyer. Some terms that you can negotiate on include:

• Reduced interest rate on the balance of the sale
• A grace period of 3 to 6 months on the first payment
• Principal only payments for the first year
• No penalties on early payments
• Non-compete agreements
• Lease terms

This give and take is the core of negotiation for a day care for sale. Once you satisfy the seller's primary need, you can get the best deal and terms for yourself as a buyer.

Looking to buy a day care business? See all day care businesses for sale in California - or sell a day care business and reach thousands of day care buyers. Also keep up to speed on the California day care market (with industry business brokers & experts) with upcoming BizBen Online Talk Shows & Webinars.

About The Author: Peter Siegel, MBA is the Founder of www.BizBen.com (established 1994 - 7000+ California businesses for sale, 200 new listings daily) and the Director of the BizBen Network (16,000 business buyers, 4,000 small business owners, 1,800 California business brokers & agents). Peter Siegel can be reached direct at 925-785-3118 to discuss selling a day care, financing a day care purchase, or buying a California day care service.