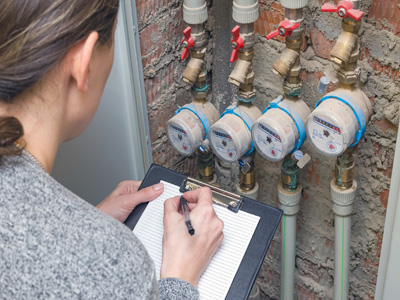 Utility rates are on the rise. More and more, I am getting calls from laundry owners complaining of the costs, asking for ideas. So what is the answer? What is the best approach in combating these costs? And, how does a laundry owner say competitive?

While the costs of doing business of a coin laundry are relatively basic. Increases of utilities continue to affect profitability. To a great degree, we are fortunate that our business is a necessity of life service business, and the rising costs are more massive than localized. So, it is typical that if your utility costs are rising, so are your competitors. So, it is critical to look at your utility cost in terms of percentage of gross income and look for the most effective ways to control them. Acceptable utility costs for a Laundry range between 20 and 24 percent of gross proceeds.

How do you control these rising costs and continue to stay competitive? First, you must be certain that your equipment is up to date. I am doing diligence at 2 very different laundries, at this time. Both laundries are using the same make of equipment. One has 2009 models and the other 2006, both of the same brand and comparative models. The water use, from the factory, is about 40% more efficient on the newer machines. This is amazing. Factories are very aware of the need for efficiency. So, one way to bring your business model into line is to look at the equipment use by group or individual unit and consider the net advantages of making changes. Compare maintenance costs, customer desirability and utility use of each of the existing machines to the same criteria of newer equipment and be sure to consider the loan service, vend rate - income and cost amortization.

It is also true that, in most cases the larger machines tend to be more efficient than smaller. Often times, you will find customers happier with laundries with more family size washers and dryers. This can offer marketing advantages as well as efficiency advantages. There is also a lot to be said for income per square foot. There are other advantages, as well but I will save that discussion for another time.

Another way to control utility costs is to look at alternative sources. There are suppliers other than your local gas and electric supplier. It is worth seeking them out and comparing the pros and cons. Additionally, a study can be performed and submitted that will show the evaporation that takes place. Most sewer fees (typically the most costly service provided) are based on water consumption. This is probably fair for a sink or toilet but very unfair for a laundry machine; when a large percentage of the moisture is evaporated into thin air. This is a big but potentially very worthy battle to fight.

Additional savings can be realized by changing out lighting, hot water systems and operative systems. Laundry owners that keep up with these controllable costs maintain a competitive edge. For the new investor, it is important to get a broader understanding of these important issues. People will probably always wash their cloths. The success of your business will be dependent on your ability to offer the best equipment at competitive rates.