Chuck Post, a leading Laundry Expert with over 37 years of experience developing laundries, retooling,and rebranding hundreds of existing laundries, tells investors how to search, find, evaluate, and do good laundry due diligence laundries for acquisition.
Chuck adds: "This industry is amazing. For 37 years now, I have watched people fail repeatedly in making the deserved returns, while repeatedly, my team and I take these same laundries and make big winners of them, one after another. I have explained the hidden secrets of the laundry business. I have also included many examples and stories of winning and losing, and how each is accomplished. I hope you enjoy the book.:
A must read for new investors and a wise read for current operators.

Sample Information in this book includes:
- How To Buy A Laundromat (Step By Step)

- What To Look Out For - How To Do Good Laundry Diligence

- What Should I Expect To Earn?
- Understanding The Elements Of Value

- Is Laundromat Ownership Right For Me
For more details and to order Chuck's new book, go to:

https://pbilaundry.com/buy-book/ols/products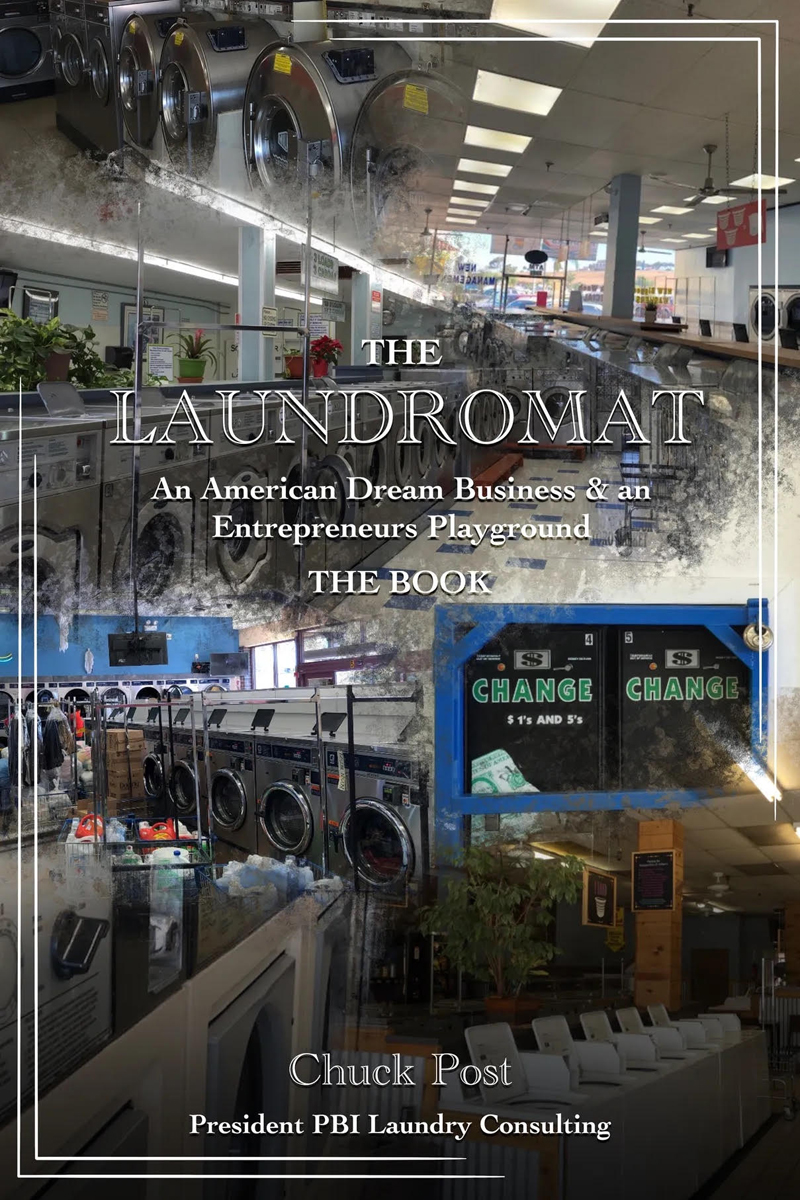 Categories: BizBen Blog Contributor, Buying A Business, Educational Events, How To Buy A Business
Contributor:

Areas Served:
Southern California
Phone: 619-227-5711 Cell, 949-878-2755
Chuck Post has 35 years experience in the laundry business, specializing in assisting those building, re-tooling, selling or buying coin laundries. Offering specialized services such as: Laundry Buyer Representation, Coin Laundry Valuations, Model Development, Consulting. Call 619-227-5711 (Cell).
Place A Posting To Sell Or Buy A Business, Search All Postings
Other Related Blog Posts, Articles, And Discussions You May Be Interested In
Should A Buyer Be Allowed To Operate A Small Business Before Escrow Closes?
Business buyers, brokers, owner/sellers all ask this question at some point. So I decided to ask some of the top Intermediaries in the California marketplace what they thought of the idea. Most of the ProIntermediaries on BizBen agreed with me on taking early possession before the close of escrow.
8 Items Buyers Of Small Businesses Find Critical When Reviewing Businesses
In this month's Business Buyer survey for BizBen.com, we asked participants in our ProBuy Program and 250 other random business buyers what they look for and avoid when looking at a business for sale postings online. Of the 20 potential posting characteristics we asked about, 8 stood out with most.
How Long Is A Standard Non-Compete Agreement Between Buyers And Sellers?
For those who don't know, a non-compete agreement is a contract between a buyer and seller of a business, which after the sale, prohibits the seller from engaging in direct competition with the business they previously sold. Joe Ranieri (Business Broker) adds this topic to a BizBen Discussion Post.
Hiring A Business Broker? Ask These Top Key Questions First, Then Decide
The key to finding the ideal business broker or agent and selling a small business is asking the right questions and getting the right answers back! Peter Siegel, MBA with BizBen & several top business brokers and agents (ProIntermediaries) in California contribute to this topic to assist sellers.
Janitorial Cleaning Services: 6 Considerations When Buying A Janitorial Firm
Buyers interested in buying a janitorial cleaning business will find companies in this industry for sale that are quite profitable. Careful due diligence, including the six factors covered in this blog post, is advised before completing a deal. Peter Siegel, MBA with BizBen explores this industry.
Add Backs: Defining Sellers Discretionary Cash When Buying A Small Business
The use of add backs & sellers discretionary cash is common among sellers of businesses when showing their financial information & explaining that the buyer will actually enjoy more profit than is shown. But buyers are cautioned to review documents closely. Peter Siegel, MBA with BizBen explains.
Should I Buy A Small Business That is Losing Money? Brokers & Agents Discuss
When considering buying a business that is losing money one has to be very careful. There are reasons that the business could be losing money that aren't fatal or extremely difficult to fix and there are other reasons that should send you running in the other direction. ProIntermediaries discuss.
Buying A Gas Station Business: What To Look For When Doing Due Diligence
Doing due diligence when buying any type of business is extremely important. Regardless of what type of business you are buying there are certain things you will always look at such as, financials, equipment, legal issues etc. We take a look at several angles for optimal gas station due diligence.
What Are Some Possible Reasons My Broker Didn't Sell My Small Business?
What are some reasons a business that was previously on the market with another broker didn't sell? Every broker or agent understands that not every business they list will result in a sale. There can be many reasons small businesses don't sell and many are discussed on this BizBen Discussion post.
Sellers: Watch For These Business Broker Questionable Practices
Lee Petsas (Southern California Business Broker) shares his concerns regarding some questionable business practices by some California Business Brokers lately. Other Business Brokers and Advisors weigh in as well on this BizBen Blog post with other "dirty tricks" they have observed and heard about.