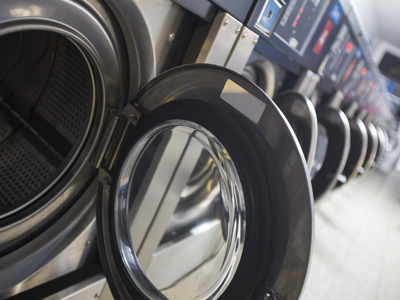 Chuck Post, a leading Laundry Expert with over 37 years of experience developing laundries, retooling,and rebranding hundreds of existing laundries, tells investors how to search, find, evaluate, and do good laundry due diligence laundries for acquisition.
Chuck adds: "This industry is amazing. For 37 years now, I have watched people fail repeatedly in making the deserved returns, while repeatedly, my team and I take these same laundries and make big winners of them, one after another. I have explained the hidden secrets of the laundry business. I have also included many examples and stories of winning and losing, and how each is accomplished. I hope you enjoy the book.:
A must read for new investors and a wise read for current operators.

Sample Information in this book includes:
- How To Buy A Laundromat (Step By Step)

- What To Look Out For - How To Do Good Laundry Diligence

- What Should I Expect To Earn?
- Understanding The Elements Of Value

- Is Laundromat Ownership Right For Me
For more details and to order Chuck's new book, go to:

https://pbilaundry.com/buy-book/ols/products