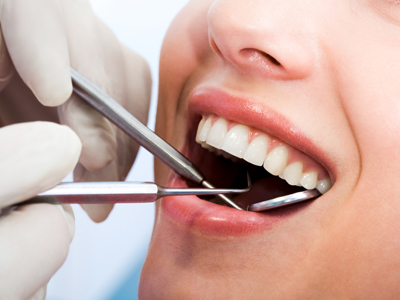 Buying a professional service business, like a dental practice is one of the most profitable ventures you can enter into if you are considering becoming a small business owner. While there are some professional service businesses that would allow an owner with no experience in that particular industry to buy the business and successfully run it, I don't recommend a buyer try to do that with a dental practice. If you are going to buy a dental practice, unless there are special circumstances involved, I would recommend that you are a practicing Dentist first.
Dentistry is a health related industry. You are dealing with patients and one aspect of their health. This requires an in-depth education as well as a tremendous understanding of various dental needs in order to effectively assist patients. A buyer that is not a Dentist by trade would have to rely on someone else for that knowledge. Because Dentists make a good salary, pay is one of the greatest expenses within a dental practice. With both said, a practicing Dentist will be most equipped to buy a dental practice. That said if you are a Dentist ready to buy your own practice, here are 6 things you need to know that will help you find the right opportunity.
Pay Attention to What You Are Buying
If you have always worked for someone else or you are fresh out of dental school, you may not know the interworking's of a dental practice and what it actually takes to make the operation profitable. To start, one thing you should know and understand is that setting up a dental practice as a startup can be very expensive. There are high equipment costs as well as construction and plumbing to equip the facility with what you need to operate. The average cost to start a new dental office that is around 2,000 square feet with 5-6 treatment rooms, 2 fully equipped to start, costs on average between $450,000 and $550,000. This cost also takes into consideration some working capital and marketing allowances.
With that said, buying a well-established existing practice can be the more cost effective alternative if you find the right opportunity. Be sure to look at the age of the equipment. If you would be buying a dental practice to have to go in and replace outdated equipment, that may not make as much sense as buying one that has newer equipment.
Billings Benchmarks
A dental practice usually requires about 1,400 patients to employ a full-time dentist. They need to be active patients that have regularly scheduled appointments. With each patient, ideally the office will be billing on average $500 per visit or more. About 30 percent of the business's revenue should come from hygiene appointments.
Profit Margins Should Be Between 40 And 50 Percent
As you start digging into the numbers more understand that the amount of overhead the practice has is a number to keep an eye on as it directly impacts the business's profits. A highly profitable practice will realize 40 to 50 percent profit margins. You will find some hanging around the 30 percent range and when that is the case the office is usually functioning inefficiently in an area that is causing margins to shrink.
Look For A Dental Practice With A Good Customer Retention Program
As I mentioned it takes about 1,400 patients to employ a full-time dentist. With that said, finding a practice that has a good customer retention program in place is important. Effective customer retention programs will help keep your marketing expenses in check.
Ancillary Services Can Add Significant Income
Many dental practices now offer ancillary services like teeth whitening and other cosmetic procedures. While practices that only offer specialty services like oral surgery or cosmetic procedures are often more difficult to sell, which you'll want to keep in mind for your exit strategy, finding a general dentistry practice that offers additional services can add significant income to your bottom line. Before viewing ancillary services as a selling feature, do a thorough evaluation to ensure that the expenses associated with offering these services is not costing the practice more than they are worth.
Financing To Buy A Dental Practice Is Available
While there are some industries that struggle to find financing because of the risk associated with their business, the dental industry is not one of them. A dental practice is typically seen as a low risk business and as a result I have seen banks offer 100 percent financing for the purchase price plus working capital for 7 to 10 years. Seller financing is also very common when it comes to buying a dental practice.
For Buyers And Sellers Of California Dental Practices - Find The Best Info Below:
To View All Dental Practices For Sale/Wanted: All California Dental Offices Practices For Sale & Wanted To Buy
Find A Dental Practice Brokers Or Agents Go To: All California Professional Dental Practice Brokers And Agents
To Sell A Dental Practice In California - Go To: Sell A California Dental Practice
Dental Practices Resources To Buy Or Sell A Restaurant - Go To: Dental Office Advisors, Due Diligence, Financing, etc -
Find Financing To Buy Dental Practices - Go To: Dental Practice Financing For Buyers - Get Pre-Qualified
How To Buy & Sell Dental Practice Business - Go To: Dental Office Practices - Strategies, Good Tips, etc. - Articles & Blogs
#photo#About This Author: Peter Siegel, MBA (Business Purchase Financing Expert, ProBuy & ProSell Program Advisor) at BizBen (started in 1994, 8000+ California businesses for sale, 500 new & refreshed postings/posts daily) working with business buyers, business owners/sellers, brokers, agents, investors, & advisors). Phone him at 925-785-3118 to discuss strategies regarding buying, selling, (or financing a puchase of) California small to mid-sized Dental Practice businesses.