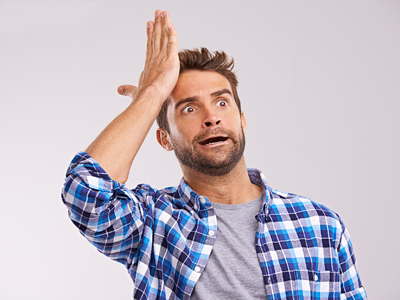 What are some mistakes sellers commonly make as they near the close of escrow?

Let's be honest, typically it takes a while (6 months to a year) to sell a business, from listing to close of escrow, and so it's common that many sellers are anxious as the close of escrow nears with a buyer. Many of my clients who own restaurants and are selling them, have been working tirelessly at their business and are waiting the day that they can hand the keys over to a new buyer.

A deal is not over until it's over, and the escrow has officially closed, and so here is my advice to alleviate any last many hiccups.

1. A seller should never allow a buyer to do their training before the close of escrow. Most contracts stipulate that seller will train buyer for 80 hours or two weeks after the close of escrow. Many buyers are anxious to learn the business, and many sellers would love to hand the keys over and begin a new venture, but until the close of escrow, this is a mistake. A buyer may feel overwhelmed, or the business may have a slow week, and they begin to suspect that the seller lied about the financials or the buyer and seller may have a clash of personalities and throw the deal into jeopardy.

2. A seller sometimes will see a closing date and stop ordering inventory. I have sold sandwich shops, for example, and have seen sellers begin rationing their ordering of meats, bread, cheeses, etc., and when I notify them that the close of escrow will be 10 days later than expected, they are alarmed because they have been cutting back on their ordering. The seller will be paid by the buyer for inventory, so they should not stop their usual ordering practices, and damage the goodwill of the business. Keeping normal business hours, not closing early, cutting down on staff, etc., is also important, because a seller should not give a buyer any valid excuse that they may want to back out of the deal.

3. Keep communication between buyer and seller through the business broker. As the deal ends, the buyer and seller may communicate more frequently, and the broker who they relied on earlier in the transaction, may seem to become less relevant, as the deal seems to be on autopilot. Any disagreements and final negotiations should always have the broker involved, because they will be able to mend conflicting personalities and find common ground if disputes should arise.

4. Unless stipulated otherwise, what the buyer saw in the business when they wrote the offer, stays in the business. I have seen deals thrown into jeopardy because a seller decided that they were taking off the wall a 60-inch TV or replaced it will a cheaper brand and the buyer flipped out. Some sellers may write in the counteroffer of business disclosure that a certain painting, etc., is going with them, because it's a family memento or something, but other than that, they should keep everything in place for the buyer, because even the most trivial things can upset a buyer and destroy deals.