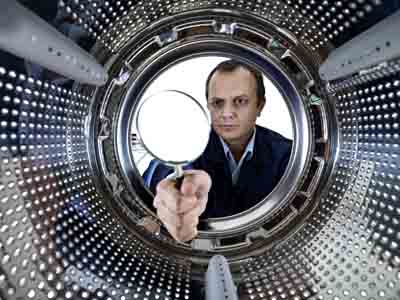 In the earlier days of the Coin Laundry business, investors were largely Blue Collar, factory workers, construction workers, mechanics, firemen and other hard-working people. Most had a dream to own a business of their own but lacked the financial resources and possibly the skills that would enable them to do so. Some had resources but could not immediately quit their full-time jobs in order to operate a business. The laundry business became an answer to many of their dreams and still is.
The business has gone through many changes since then. We have experienced an influx of people from all walks of life. Many immigrants are and have been attracted to the laundry business due to its investment security and ease of business operations. The limited need to communicate is also more comfortable and often times acquiring a laundry may also be simply done in order to meet their immigration requirements.
Today, we see more growth in the White-collar sector than we do in Blue-collar entering the laundry business. We are also happy to see a rapidly growing representation of Black and Hispanic investors; women entrepreneurs are possibly one of the fastest growing segments.
One advantage of this broader based investor pool is that the valuations now include the cost of repair work and attending the laundry into the expense line of the P&L, with little change to the multiplier.
The industry, following many cyclical periods of ups and downs, has continuously responded well with the new technologies. Programmability to control price options and water consumption, improved marketing and reduced utilities, have all given the laundry investors an opportunity to perform and achieve a greater rate of return. Laundries now use Coin, Cards and a combination of both; some offer Phone App Pay as well. These improvements, along with the influx of a larger selection of entrepreneurs with various skills have spurred growth through innovation through branding and by using a more sophisticated science to increase revenues and reduce costs.
Full-service laundries are now growing to outpace the self-service laundries, which are, in some demographics, diminishing. Fluff and Fold service has grown at a very quick pace and the addition of pickup and delivery services are growing even faster, especially in metropolitan areas. Laundries are ideal for this kind of service and can be very competitive in this market. However, with good model management, the investors time at the laundry should be little or no more. The benefits of staffing are many and it is good to have the added security of an attendant on duty.
The laundry business, while ever changing, also offers tremendous opportunities. The laundry is a "Necessity of Life service business". There is no indication that people are going to stop washing clothes any time soon. The investor can also be encouraged by the multitude of laundries available. There are an endless number of operating styles making it easier for an investor to find one that works for them.
The aging process and the resistance to reinvest creates a continuous rotation of laundries coming on and off the market. This fact is what makes finding one that fits, or can fit one's needs highly likely. Some amount of patience should be expected. The laundry is not something to jump into quickly or without full consideration. Taking one's time to look at several and understand the various opportunities before rushing in is wise.
The viability of the industry is also demonstrated by the growth of the larger investors and investment groups now entering the business.
So, what qualifies one to be a Laundry investor? Certainly, you will need capital. The amount may be quite low or very high, depending on your requirements and capabilities. There are laundries purchased for under $100,000 and others over a two million dollars. In most cases you will need 30 - 40 percent down. You should also plan on having enough for costs and deposits, starting at about 20K above the down. The amount will vary and there are bonds that can reduce this but be prepared for the extra dollars you will need.
Financing is relatively easy to get in this business. The stats are well ground in. Industry lenders understand the industry and know how to look at the records, utility consumption of the laundry and see its path going forward; with good planning and diligence, you should be able to finance 60 - 70% of the investment. Terms are up to 84 months.
You should have good business instinct; possibly a nonsensical statement, since you likely wouldn't be reading this if you didn't, but still, it is important. The laundry will not take much of your time to operate properly; assuming you have a solid operating model. However, there is a science to this industry founded on the quarter and still averaging only a few dollars for a wash. Some laundry owners are reluctant to increase vending rates, resulting in falling off model. There are many laundries pumping right along, seeming fine and cash flowing, but still operating below normal model levels. This is not good and will eventually be serious but these failings do offer the buyer more opportunity in their effort to advance the laundry, when they address the underlying issues. The correctability of these model flaws can be measured and often times corrected with large rewards.
It is also important to know, the effects of equipment aging, deferred maintenance, a failure to keep up good model management policies and overall, a lax attitude, which is quite common in the laundry business and eventually leads to deterioration of both equipment and ultimately the revenues. There are many causes for this including somewhat due to the ease of the business operations and the ability to operate poorly with continuing cash flow for long periods of time. Discipline is an attribute that will advantage the laundry owner. Owners neglect is common in the laundry business and failing in this area may not affect the cash flow for quite some time, but eventually, when they decide to sell it, the business value may not be to their liking. Warning, many of these owners will put on the laundry on the market as though all is well, left to discovery; left to you.
The average owner/operator focuses on keeping the income coming in. Most do not spend much time planning their next move, as in more active businesses. Good model management practices are rarely taught and as a result many operators miss too many steps. Avoid this. In time, the cost to reverse the deterioration can be a costly challenge, especially if it has been left unattended to for a long period of time. Buying a laundry in this condition can be devastating when not prepared. As a new investor, it is important to understand the laundries overall condition and its current operating model. Many laundries are sold without true reflection of its condition.
Finally, this business is not overly time consuming but it does mean that once in a while, even on vacation, you will need to give thought to your business, check the security cameras somewhat regularly and make a call or two. You will also need to know your competition and use good judgment on how you respond to acts and situations that will arise.
You need to be careful in your dealings. If you are a new investor, you will also be dealing with people who know things that you may not. All in all, this is an excellent business for people who cherish their time but yet, have a dream and are willing to take the laundry business as their own.
---
Contributor:

Areas Served:
Southern California
Phone: 619-227-5711 Cell, 949-878-2755
Chuck Post has 35 years experience in the laundry business, specializing in assisting those building, re-tooling, selling or buying coin laundries. Offering specialized services such as: Laundry Buyer Representation, Coin Laundry Valuations, Model Development, Consulting. Call 619-227-5711 (Cell).