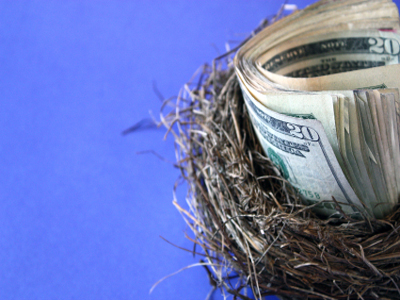 To understand the pros and cons of diverting funds from your 401(k) or IRA retirement plan towards the purchase of a business, it is first necessary to brush up on some investment basics. Before approaching the issue of using retirement funds to buy a business, let's take a quick look at stocks and bonds.

Some investment "gurus" will tell you that buying government-issued bonds is a waste of time, and that there are surefire investment strategies that have the potential to deliver explosive growth to your investment without the long wait that comes with most government bonds.

This argument, however, reveals a fundamental misunderstanding of sound investment strategy. A good investment portfolio will keep a rolling array of stocks and bonds, designed to deliver short-, medium-, and long-term growth. Short-term purchases would be of something like stock for a new company or one that's planning a lot of expansion in the next few years.

The idea behind this is that you would buy the stock, allow the company to achieve its growth, and then sell the stock when the company has become a larger, more profitable entity which has realized increases in the value of its shares.

The problem with this strategy is the element of risk. Towards combating this risk, a quality portfolio would also contain shares of some established market movers and some low-gain, high-security investments such as government bonds. Then, the idea is to maintain all three types of investments, rolling over to new stocks as old ones are sold, thus creating a relatively predictable income stream.

Your company's 401(k) is likely to be well managed, as the size of a company mutual fund can pay for fund managers who command fees it's unlikely you would be willing to pay as an individual. These managers are more than aware of the principles described above, and earn their money by making sure that their portfolios perform to clients expectations.

It would seem, then, that to take money set aside for your retirement out of the hands such a fund for the purposes of buying a single business would in most cases be to put the cart before the horse.

Add to this the additional fees and commissions likely to be applied for special attention and services, and the list of circumstances where using a 401(k) to purchase a business is a good idea becomes even shorter. Purchasing a new small or mid-sized business for sale is much less stable and secure than a 401(k), and may result in a rocky retirement.

Yet while nobody ever said that using a 401(k) or IRA's to buy a business was a low-risk venture, the potential for profit is incredibly higher than simply letting a 401(k) grow at a snails pace. Remember though, that it's potential. If your entire retirement plan rests on a 401(k), then don't squander it. If you have other resources to retire on, then using a 401(k) to buy a business might be a very shrewd option.

Other money raising strategies as well as many other aspects of getting financing to buy a business for sale are covered in more detail in my recently-released ebook, "Financing the Purchase of a Small Business in the New Economy."

If you are interested in converting your retirement funds without taxes and penalties for a down payment on a business purchase (or utilizing the whole amount to buy a business) phone me direct for a consultation - ask about the BizBen ProBuy Program. Thanks.