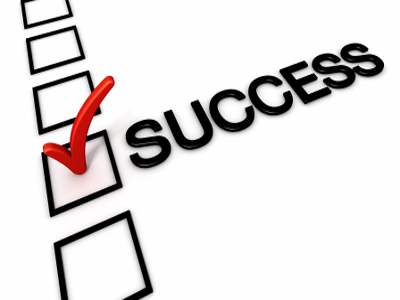 After spending several days talking to dozens of people who claim to have an interest in a business for sale; after answering the same dumb question for the millionth time; after discovering that a great majority of these so-called buyers lack either the money (business purchase financing would be needed), the common sense, or enough business etiquette - maybe all three - to purchase the business in the first place, it is not surprising that many sellers start to burn out on the process.

There is a danger, however, that "burn-out" and skepticism may cause a seller to insulate himself, or herself from this process to the extent that a real buyer can't make easy contact.


And that is a lost opportunity to make the sale.

Sellers often are tempted to create "filters" to "weed out" unqualified, unmotivated, time-wasting buyer prospects.

And while it certainly is imperative that sellers carefully qualify all prospective buyers, there is a difference between "qualifying" and "turning off" buyers. The difference is, ultimately, the ability to sell the business.

A case in point concerns the seller of a Northern California fast food franchise for sale who had considerable difficulty getting any responses for a business offering, promoted on BizBen - one that should have attracted several interested parties. A review of his campaign revealed some of the problems.

One was pricing. Leaving some "room for negotiations" as many sellers do, this owner set a price that was 15% to 20% higher than the bottom-line figure he was wiling to receive. He reasoned that since many buyers will offer 10 to 20 percent below asking, the way to get his price, was with this over-price tactic. Additionally, he insisted on an all-cash transaction, and this may have eliminated a number of buyers who might otherwise have responded at the higher price if it was "packaged" with generous seller financing.

Noticing the lack of response, the seller upped the price by a significant amount. feeling he may have priced it too low to begin with (since other businesses in this franchise system, doing comparable volume, had recently sold for more than he asked). Perhaps, he reasoned, the low price was "sending a signal" that there is something wrong with the business - that the company is on the business-sales equivalent of the "discount rack."

Still no action.

His other key problem was rooted in a clever idea to minimize his time wasted with "buyers" who are unable or unwilling to move beyond the inquiry stage. When calling the response phone number the seller had posted with his business for sale ad on BizBen, prospective buyers got a message encouraging them to go to a website he created, where they could register with information about themselves, learn more about the franchise requirements, and then--after going through that process - receive some information about the company for sale.

Understandably, with about 600 fast food franchises to check out on the BizBen site, most anyone inquiring about this particular business and getting that response, immediately crossed off the opportunity as too complicated to pursue, and went on to the next offering.

This was getting nowhere.

The seller requested, from me, some advice about how to get responses to his "for sale" ad/posting. Among the suggestions offered were: 1) Price the business at the minimum amount to which you will agree - and stand firm on the price, and 2) When the phone rings, answer it rather than letting it forward to a recorded message that explains the procedure necessary to learn about the company. 3) Upgrade his standard ad program to the Fast Track program for increased exposure to the right buyers. 4) Get his business pre-approved for business purchase financing for interested buyers at BizBuyFinancing.com - making certain that his business is financeable and getting lenders ready for potential buyers.

Within days after making those changes, and becoming more available for inquiries, the seller not only began getting a great deal of responses, he also received an acceptable offer. And he is fortunate that he took a back-up offer, as the first buyer was unable to meet franchisor requirements.

With escrow scheduled to close in a few days on the second deal, this seller is beginning to move into other enterprises, a bit more knowledgeable about the importance of pricing a business correctly, making it easy for buyer prospects to get a hold of you, and seeking a broad audience of business buyers for your offering.

Yes, most people/buyers you talk to will waste your time. But you need to expose your business to as many potential business buyers as possible, and then be ready to respond appropriately to each inquiry. At some point you'll receive the inquiry that will ultimately lead to a satisfactory sale.

Bottomline - advertise your business correctly, expose your business to the right types of buyers, price your business correctly at the beginning of the selling process, make it easy for buyers to reach you, and make sure you take back-up buyers until you close your deal and get paid from escrow!
Categories: BizBen Blog Contributor, How To Sell A Business, Selling A Business
Contributor:

Areas Served:
All Of California
Phone: 925-785-3118 Cell, 925-785-3118 Text
Founder & President Of BizBen.com (since 1994). I am the Lead Facilitator for both the ProSell & ProBuy Programs. I consult daily with business buyers, business owner/sellers, brokers/agents daily about buying and selling California small to mid-sized businesses. Call 925-785-3118.
Comments Regarding This Blog Post
Yes Peter I agree some sellers can be unreasonable able the price they want for the business. I think that if a seller is adamant about getting top dollar then they might want to consider hiring a consultant to evaluate the business and see want can be done to improve the value if some factors in the business are improved. Many times by going over and identifying the weaknesses, solutions and strategies can implemented to dramatically impact the value.
Definitely one of the best tools is to have the business "pre-qualified" for purchase-money financing. I encourage my business sellers to do just that by contacting BizBuyFinancing.com. With three years of tax returns, a current year P&L, current accounts receivable schedule, balance sheet, and a calculation of the Seller's Discretionary Earnings ("SDE") for the past three years, they can determine just how much a lender (SBA-backed or otherwise) would be willing to lend.
Great points, Peter. With regards to time wasters, as a business broker, it's good to remember that many of the businesses in your inventory will feed off each other. Many times I have had a buyer come in looking on a particular business, but they ended up looking at and buy something else that I had for sale. Also, a broker may end up talking with who they think is a potential buyer, but is in fact a prospective seller, who is calling on an ad that is similar to their own business, and seeing that the market is like.