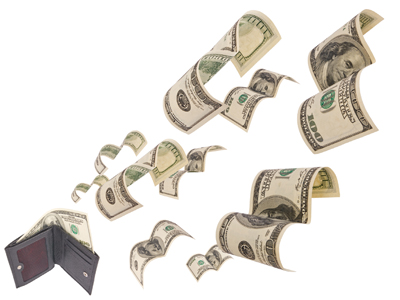 Nothing can be more exciting, and a little daunting for a new owner than finally being handed over the keys to their newly owned restaurant.

Many buyers, especially those who have never been business owners before are much too eager to make the restaurant "their own". Time and time again I have seen novice buyers run into trouble because they have overspent early in their endeavor. A seasoned restaurateur is many times better at handling food costs, managing labor, executing a marketing campaign, making decisions about technology, buying equipment, and deciding when and how to spend on renovations.


1. Labor - Nothing can kill a business faster than mismanaged labor costs. Too often, a novice owner will either over or under staff, and with many states inching more closer to a $15 minimum wage, this can easily spell disaster for someone who does not know what they are doing. This problem can be cured even before escrow closes by having the current (seller) and new owner meet with the staff and assure them that their jobs are safe after the business has been sold. Keeping the same staff will help with continuity and efficiency when new ownership takes place.
2. Food Costs - Someone new to the restaurant business needs to be aware that they will not be as good at managing food costs as a seasoned pro, and so they need to give this department extra attention, especially at first. What to order, how much, and when can be a little daunting at first, and fluctuating costs, specifically with produce and meats, can seriously affect an owner's bottom line if not properly observed. I suggest requesting and keeping the previous owners' invoices for how much and when they buy and using their same vendors.
3. Marketing - Getting the word out does not have to be expensive to be effective. If someone owns a pizza business, going and putting flyers on the door of local apartment complexes in the near by area, can get the phone ringing by people who get home from work and feel like they don't want to cook. I have seen new buyers spend a lot on mailing postcards in the area, and not getting much return, because their marketing material finds itself amongst the other junk mail and soon in the trash.
4. Technology - Putting in an expensive POS (Point of Sale) may be tempting, but a new owner should at first keep what ever system is in place, and then as the business goes along then weigh their options. Keeping the old POS also helps staff be more efficient because new systems can be confusing. Cameras and monitoring services have become so affordable that a new owner can install them and watch them either on their phone or laptop at home when they are not at the business.
5. Equipment - This is something that can be expensive, and so a new owner should be very cautious. Often, a new restaurant owner can save money by buying used equipment, since restaurants either close or people sell them to make room for the new. If an owner buys used, make sure it has at least a limited warranty.
6. Renovations - It's tempting to really spruce the place up, but often, new carpet and some paint will do, at first. The most important thing is that the place is clean, and where there are lights, they work. If the restaurant is fast food, it's important that not only it's clean, but brightly lit.