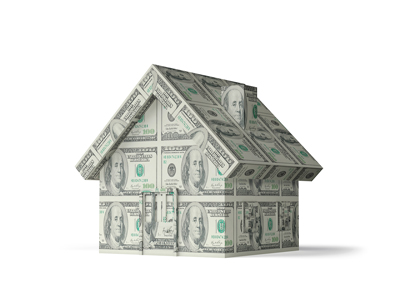 In my experience working with the "right banks and financial institutions" repayment ability sometimes overrules collateral pledged by someone needing financing for a business purchase or a down payment.
Arranging to get needed financing for business purchase opportunities with limited collateral to pledge is possible by seeking the loan from an institution in the SBA lender network. While a number of people who've given up the role of company employee - whether or not by choice - want to purchase their own business to insure their future, a major obstacle to this plan is to come up with the necessary cash.
The Right Lenders - SBA Loan Program May Be Solution
Banks and other institutions offering SBA-backed loans, such as the SBA 7(a) loan program, can provide an solution for the would-be business owner who finds himself in this difficult position: A terrific business opportunity has been discovered, but the business buyer doesn't have the collateral usually required to get a business acquisition loan. Yes, he may have some cash remaining after meeting the down payment agreed on, but the available funds will be required to satisfy the business' operating capital needs. Borrowed cash may be needed to complete the deal to buy the business.
The benefit of working with an SBA-backed lender is that the loan officer will follow the Federal agency's guidelines, which often place emphasis on cash flow of the business when there are not enough assets to fully secure the loan. Conventional lenders, by contrast, are less oriented to factoring in seller discretionary earnings generated by the business, when reviewing a loan application.
Analyzing Cash Available To Pay Off Financing For Business Purchase
The loan or financing underwriter may be willing to excuse the borrower's inability to put up enough collateral to fully secure the loan amount if it's obvious the business can generate the funds needed to repay the obligation. But getting approval of a request for financing for business purchase objectives may be particularly difficult if the borrower is unable to persuade an SBA-backed lender that the company generates enough cash to support the loan payments. Confusion about how to calculate a company's cash flow, and determine whether it will enable the new owner to meet the principal and interest installments, may cause a buyer to lose a deal even if there will be ample funds remaining for loan service, after all cost of sales and overhead expenses have been deducted from gross revenues.

One difference in the way a borrower and a lender calculate revenues available for repayment often hinges on how each evaluates add-backs. Non-recurring expenses also can confuse the issue, with the buyer showing where more earnings can be anticipated than are shown in the company's financials.
The aid of a skilled and professional specialty loan and financing advisor that specializes only in business purchase financing (and has the long time reliable contacts) often can resolve the disagreements when a buyer is having trouble getting needed financing for business purchases.
Categories: BizBen Blog Contributor, Business Purchase Financing
Contributor:

Areas Served:
All Of California
Phone: 925-785-3118 Cell, 925-785-3118 Text
Peter Siegel, MBA - Founder Of BizBen.com (since 1994), I am the Lead Advisor for the ProSell, ProBuy, & ProIntermediary Programs. I advise/coach buyers, sellers, and brokers daily about buying & selling small to mid-sized businesses throughout the Nation. I can be reached direct at 925-785-3118.