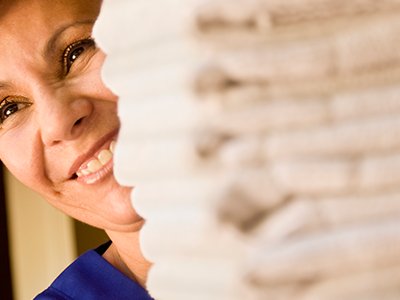 The English have a saying: "Where there's muck, there's money," which can certainly be true for companies providing janitorial cleaning business services for commercial and/or residential clients. But before buying a janitorial business service for sale that seems profitable, it's good to look into six aspects of the offering to make sure the business is sound.

1. Value is not in capital equipment. A seller emphasizing the amount of cleaning equipment that will be included in the sale, may be attempting to distract the prospective buyer from more important aspects of the business. It's beneficial, when taking over a company like this, to get enough equipment--in good working order to conduct the business. But it's important to remember that most capital assets in this kind of enterprise, with the exception of any vehicles, have a short life span and are easily replaceable.

Most commercial grade vacuum cleaners and power washers can be purchased for a few hundred dollars per item. And will be useful for a matter of months, rather than years. And carrying more equipment than is needed may be an indication that the firm has lost accounts and not replaced them with new customers.

2. Customer contracts also can be overrated. Written agreements with residential customers, even with commercial clients, may be reassuring to the prospective buyer of a janitorial cleaning business service. But keep in mind that such agreements can be broken or circumvented by customers who change their needs or decide they don't like the service provider. While it's a good sign that a company has contracts with its clients, the careful janitorial cleaning business buyer should be doubtful if a seller claims these documents mean that future business is "guaranteed."

3. Customer distribution and loyalty: For some people buying a janitorial cleaning business service it's appealing to know there's a major customer contributing a big chunk of the firm's income and, consequently, reducing the need for a lot of smaller accounts to keep track of and to bill for services. But most experienced business people don't think it's a good idea to have all, or even most, of your eggs in one basket. There are a lot of reasons a new owner could lose the major client, including a personal relationship between that customer and the seller--a loyalty that would not be enjoyed by the buyer.

When examining the customer list, it also is important to know how long each one has been serviced by the company. A two or three-year history with a retail or commercial client is ideal because it represents a long-standing relationship that's likely to continue. The buyer is wise to ask a lot of questions about customers with the firm more than eight to ten years. Are principals of that firm ready to retire or move on? What's the possibility of a management change with someone new in charge wanting to do things differently by using other vendors? And, of course, clients who've been with the firm only a few months can pose a risk because they may be among the many companies that constantly try different vendors, searching for the ideal match and the absolutely lowest price.

4. Employee longevity: It's not uncommon for a person with a background in fast foods, now interested in buying a janitorial business service, to make the mistake of discounting the importance of long-term employees. Considerable training is involved in preparing cleaning crew members to work quickly, thoroughly and carefully. The seller of a company with high worker turnover may want buyers to believe that competent and reliable employees are easy to find and to train. But it's not a good sign if at least half of the cleaning staff hasn't been with the enterprise more than a year.

5. Review those receivables: While many janitorial firms are able to get customers in the habit of paying immediately after each service is completed, the buyer may find an interesting acquisition target that receives many payments later, after sending out invoices. That's particularly the case with a company serving commercial accounts. The critical factor here is to examine the receivables ledgers to make sure most invoices are paid within 30 days of service.

If the company for sale is carrying customers any longer, the buyer will notice the receivables total exceeds the monthly revenue figure. And it's likely that some of those debts are uncollectible. A large receivables sum may not be a problem with some service companies but it should raise the red flag of caution when reviewing a janitorial service for sale.

6. Financing available: With business purchase money somewhat difficult to borrow in the current environment, the entrepreneur interested in buying a janitorial service should be encouraged by an offering that includes some or all seller financing. Not only does this feature make the purchase easier, it demonstrates the seller's faith in the company's continued success.

A bonus for buyers of either starting a janitorial business or buying a janitorial cleaning business company, or any business opportunity for sale, is pre-approval for an SBA-backed loan to assist in the purchase. Considering that many small business lenders are reluctant to help buyers and sellers complete their transactions, a small or mid-sized business offering that includes a commitment for bank assistance is a particularly appealing opportunity.

For an entrepreneur interested in acquiring his or her own enterprise, buying a janitorial business for sale can be a smart move. It's important, however, to consider these six factors when reviewing potential business opportunities in this industry.

Looking to buy a janitorial business to purchase? See the entire list of janitorial service businesses for sale in the marketplace at this time.