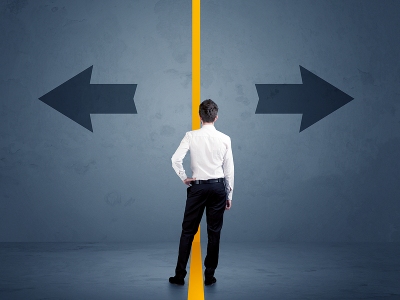 Months into Patricia's frustrating and fruitless job hunt, she decided to go to "Plan B"--using her savings and some borrowed money to purchase a business. But would a small business she could afford, be big enough to provide the cash flow she needed to maintain her lifestyle

That's a typical question posed by many people interested in purchasing a small California business for sale. And the solution involves thinking in terms of a range of values, because there rarely is a precise number that provides an exact "right" price for any business purchase.

It's also important not to take too seriously the extreme examples that buyers hear about. You're not likely to find a seller desperate to "let a great company go" at a figure well below its value. Nor is an informed buyer likely to be a "sucker," paying twice what a small business is worth.

Market Experience

To be successful with a business purchase, the smart buyer should seek a good company at a fair price--a price arrived at following an approach consistent with real market experience.

That approach determines a small company's value using a multiplier in a formula with the company's adjusted earnings. The earnings figure used is adjusted by starting with net profit and adding back deductions for taxes, depreciation, interest and amortization expenses.

Business brokers and appraisers believe the right way to select the multiplier is to think in terms of a range of multipliers. And the range repeatedly found in the calculation of prices agreed on by buyers and sellers of small businesses, is two to four.

In other words, a business generating $100,000 in adjusted earnings will likely have a market value somewhere between $200,000 and $400,000. This rather large spread is then further refined depending on various pertinent factors. Some businesses--examples are gas stations and car washes--are in high demand for business purchases. They fetch a value close to the top multiplier. A restaurant with no distinguishing characteristics to make it particularly valuable will be worth closer to the bottom end of the range.

Other factors business buyers need to keep in mind when going to purchase a business include: length and cost of the premises lease, condition of equipment, consistency of earnings over time, and seller's willingness to help finance.

What Buyers Can Expect When They Go To Purchase A Business

This brief summary of valuation approach is not intended to equip an inexperienced buyer with ability to determine what a business for sale is worth. The question about what to pay for a company should be asked in collaboration with a knowledgeable business broker or appraisal professional.

The buyer can benefit from these suggestions by considering them to be rough guidelines. They're meant to help a prospective purchaser determine whether available resources are likely to be sufficient to purchase a business profitable enough to provide the income needed.

A buyer with a $20,000 down payment, for example, is probably wasting time trying to leverage that sum into purchase of a business generating a $60,000 annual income. Given these circumstances, it might be wise to adjust the purchase strategy, such as raising money from family members, if possible. Or decide to live on much less income. Or try and operate the business while also working at a job.

And by knowing how to approach the valuation when going to puchase a business, a buyer can ignore the exaggerated tales that circulate about great business bargains, and can work within market realities.

One of the best ways to find and buy a business in California is to join the BizBen Network's Buyers Success Program. Buyers who are signed up and a part of the Business Buyers Success Program are able to take advantage or many special features just for business buyers seeking business purchases in California.

About The Author: Peter Siegel, MBA is the Founder of BizBen.com and the Director of the BizBen Network. If you are searching to buy a business make sure you are a part of the BizBen Business Buyers Success Program and get the word out about your search criteria to all business brokers and agents in the area that your are looking to buy a business. If you have questions about buying a business or about the Business Buyers Success Program please feel free to phone Peter Siegel at: 925-785-3118.