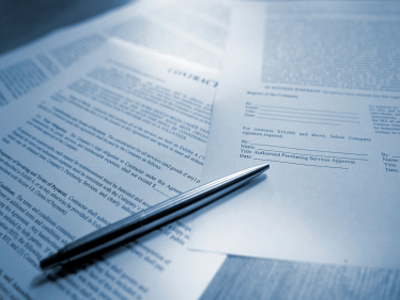 Why do we take a deposit from a buyer when preparing and executing a Purchase Agreement Contract on a sale of a business?

The short, legal answer is that "without consideration a contract is unenforceable". The potential problem is that I negotiate and agree upon a price, terms and conditions to buy a business and sign an agreement with a seller but do not put up a deposit.

Tomorrow the seller changes his mind, doesn't want to sell or finds a buyer who will pay more money. The seller ignores your agreement and decides not to sell or goes on to buyer number 2 and you cannot enforce your original Purchase Agreement because there is no consideration.

How much consideration should I give as deposit?

One dollar can make it enforceable but it will only convince the seller that you as a buyer are not serious. As a broker I like to see a deposit of 5 to 10% of the purchase price. A minimum amount of $5,000 deposit with the offer. When I do open escrow I like to open with 10% of the purchase price. More on this below.

Are Deposits refundable and when?

In almost every case there are one or more contingencies in the Purchase Agreement. Until a buyers due diligence is satisfied the deposit should be refundable. Sellers need to cap the time period on due diligence and not let it drag on. After the buyer is satisfied with their due diligence I like them to sign off and remove that contingency. Thereafter deposits should not be refundable. An exception to this would be if the buyer cannot get approved by the landlord (a good broker should perform his own due diligence on the buyer and pre-qualify them).

Cashing Deposits and Opening Escrow:

I prefer to do the deal in this manner. My Purchase Agreement has buyer and seller authorizing me to hold the buyers deposit un-cashed until opening escrow. I have the buyer perform their due diligence before opening escrow. Once approved I open escrow and deposit their check with the escrow holder.

Return of Deposit to Buyer:

Once their deposit is in escrow and escrow is signed, no escrow company will release the deposit back to the buyer or forfeit it to the seller (even if it states the deposit is non-refundable) without a written cancellation instruction signed by both parties instructing the distribution of the deposit. When the market was in a frenzy a few years ago, many deals were done with a release of a pre-agreed amount of money to the seller upon opening of escrow (this cannot be done on any business with an ABC license). The early release of funds skirted the issue of signing a cancellation agreement later. It is hard to get a buyer to sign a cancellation forfeiting his money at a later time.

With all the above said; I feel it is best for all parties involved to perform due diligence, and remove all possible contingencies before opening escrow. Then once you go to escrow it is a very solid deal.

---
Contributor:

Areas Served:
Southern California
Phone: 714-363-0440
Lee Petsas has been selling businesses with UBI Business Brokers in Southern CA since 1981. In 1999 he became the Owner and Broker for UBI. He has been approved multiple times by Courts as an Expert Witness in the area of Business Valuations.