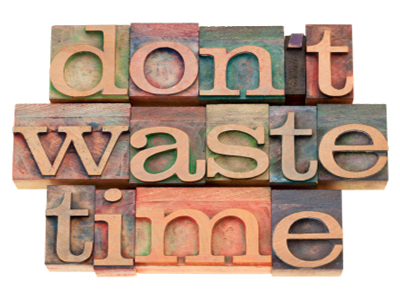 A small business owner recently asked the question on a BizBen Blog post, "how do I qualify potential business buyers to see if they are trueley interested in buying my business?" To completely answer this question I need to know what type of business it is, the asking price and any special goals the Seller is trying to achieve.

I have had cases where the Seller wanted to make sure all employees were retained, treated well, and the Buyer would not relocate the business. So the Seller was very concerned about who bought the business.

We interviewed numerous Buyers and this Seller hand-picked the final buyer to meet her needs as we had multiple Buyers for this business.

I have had others where all the Seller only cared about was the sales price and cash received at the end of the sale. Every case is unique in Business Sales.

In all business sales I will give a very little general information to the buyer without disclosing the specific business and then ask the following questions to each buyer up front in my first phone conversation.

1. Do you have any experience in this type of business? If they say yes, I want to dwell deeper in that subject. Where, when, how long. I want specifics. If it was local, I will know that company or will be able to research to see if they are telling me the truth or giving me a line. I want to know if the Buyer is REAL. In all my line of questioning I am trying to determine if I want to spend my time with this Buyer.

2. The second question I ask is; How much liquid cash do you have on hand today? Can the Buyer afford my business? Many initial inquires will not be realistic feasible Buyers. I know how much money it will take to complete the sale, how much money, if any can be borrowed against the business. Why would I even want to give a Buyer the name and address of my business if they can't afford it?

3. In line with the cash down payment, there might be other liquidities a Buyer has to purchase a specific business. Stocks, equities, 401k, etc. Depending on the purchase price (large, small), and the Sellers desires, in many larger transactions, I will ask the buyer for proof of funds before disclosing specific information on my business. A real Buyer will not have a problem with this. Buyers who are dreamers and fakes will fight you on this. Real Buyers who have the money they say they have will not be afraid to prove it to you if the business interests them.

4. Non Disclosure Agreement. After I am satisfied the buyer is real and if the Buyer wants to see my business, I want him to sign a Non Disclosure Agreement. During this part it is important to tell the Buyer to be very discrete when viewing my business. Do NOT talk to my employees or customers. If you have any questions come ONLY to me.

Again remember you need to give the Buyer just enough info on your business to get their attention before you can pull the facts out of the Buyer. Do yourself a favor and hire an experience Business Broker to handle this for you. It is a process to qualify Buyers. You can't successfully run your business and do this competently at the same time.