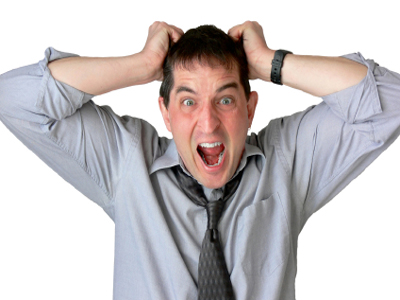 The first broker I ever worked for said, "Every deal you have will die at least 5 times before it closes. How you handle that, will determine whether you can survive doing this for a living." As I enter my 11th year doing this, I still smile at that memory because it is as true today as it was then.

I just recent closed a deal that broke the record for the above statement. It was in escrow for 5+ months and both the buyer and the seller said, "forget it I'm out", at least 10 times each! So the questions is; how did close? The answer is patience, patience, patience.

As a broker, you need to have a lot of knowledge about business, accounting, real estate, tax issues, regulatory issues, landlords, licenses, etc.. But the most important aspect of what I do has nothing to do with that. My biggest asset is my understanding of other people's thoughts and feelings.

I remember what it was like when I was trying to sell my own business and I draw on those feelings every time, so that I can put myself in the sellers shoes and see why he's behaving the way he is. The same goes to buyers, even more so. They are worried about so many things, it's no wonder tempers fly.

I've learned over the years that there's far more emotion in small business sales then any other type of real estate transaction. People are either putting their life's work, or their life's savings into the deal. That's a good reason to feel emotional. Brokers can become like doctors, desensitized from remembering that because after a while it's hard to deal with day in and day out.

So for all those buyers, sellers and brokers out there ... I say, stay patient everyone has their own perspective.

Try to put yourself in the other guy's shoes; it's the key to getting the deal done.


Categories: BizBen Blog Contributor, Business Broker Information, Buying A Business, Selling A Business
Contributor:

Areas Served:
Orange County
Phone: 949-257-7823 Cell, 949-257-7823 Text
Premier Brokerage for selling Orange County Service based businesses since 2005! CBB provides a step by step approach to Business Brokerage, M&A Services, Business Consulting & Valuations. Contact me about selling or buying service based businesses: 949-257-7823 Cell.
Comments Regarding This Blog Post
Great points from all contributors.
I find the old adage to be true "It's great to want a deal, but bad to need a deal." It's important for the business broker to be calm, because if he/she becomes too emotionally involved in the transaction, believe me at one point either the seller or buyer will ask the broker to make concessions with their commission.
I'm always looking for new business, while I'm doing transactions. Someone who is newer in the business will often stop looking for new deals, and become completely absorbed in closing a transaction, and then if their bills are pilling up and the deal does go sideways, they find themselves in a lot of financial trouble.
This is the "art" of the deal ... and the ability of an intermediary to cope with the inevitable emotional and psychological dimensions of a business sale and purchase is key to a successful conclusion in almost all transactions.
The business broker needs to be a good "juggler" ... keeping all the plates spinning, all the balls in the air, while still handling all the technical, finance, contract, due diligence, and escrow issues. This is just another dimension to the profession, and another reason that having an experienced and competent business broker doesn't really cost, but rather pays off for both parties.

Contributor: Transactional Attorney
Christina is absolutely correct. With the right advisors (brokers, accountants, legal counsel) who understand how to make deals rather than just break them, the "walk away" moments can be turned into opportunities to dig deeper into what each side truly needs out of the transaction to make it happen.
Being prepared for the inevitable ups and downs in an acquisition and knowing how to put the conflicts in context goes a long way towards getting to the finish line.
Having said that, it's also important to recognize when a party who continuously uses the "walk away" style of negotiation may be a party better avoided in the long run-- whether a buyer or seller.
As I tell my clients, the deal isn't over when you close. If something goes wrong after the sale it's good to know that the party on the other side is someone who you trust rather than someone you've put up with just to close the sale.
What a valuable piece of advice! In my years in the business I've seen a number of business sales intermediaries who had experience in small business and a lot of technical knowledge in the areas that Christina mentions. But they couldn't make a successful career out of their work. And I have known business salesmen and women who did quite well as brokers and agents, even though they still were learning how to analyze a business, understand some of the laws governing business leases, and other technical aspects of the profession. But they had the personal quality of empathy. Understanding the people you are working with is more important than a complete understanding of the businesses the clients are buying and selling. When I'm asked by someone new in the business whether they should take business courses to become more knowledgeable about the profession, I usually tell them to make sure they have polished up their selling skills. Unless you have experience as a professional sales person, sign up for a course in the selling basics of qualifying prospects, understanding what they really want (it often is different from what they tell you), and developing rapport as well as a relationship that is built on trust. It's clear why Christina is successful. It is critical to understand people at least as well as you understand small businesses.