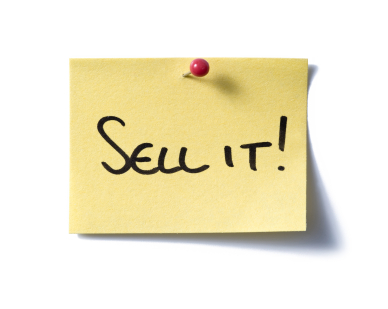 This summary was prepared to help you present your business at its best. Showing your business is one of the most important steps in the sale process and how it is done will greatly effect the selling price. There are two areas to be concerned with, how the business looks and how you react to the prospective buyer.

Buyers are strongly attracted to businesses that look good. The same principles apply that apply to selling a home or even a used car. If it shows well it will sell and sell at a high price. For the best results, the business must look exceptionally clean, bright and organized. Cleaning, painting (including equipment), carpeting and replacing worn items will greatly improve the success of the sale. Having looked at your business everyday, find a family member or someone you feel comfortable with who will give you an independent evaluation of the visual appearance of your business.

Another factor is the look of success. I remember one business I sold, where the owner had Tiffany lamps, exotic wood paneling, and very elegant furniture in his office. I sensed that each prospective buyer I brought in pictured himself in that office having the same success that the seller had. Of course this was partly a façade but it worked and most buyers judged the business to be very successful when in fact it was not unusually better than any other business. Every potential buyer will picture himself in your business and if it fits the image he has for himself, he will proceed toward buying the business. If the image does not fit, he will walk away even from an excellent business.

How you react to the buyers is also very critical. To be successful you must be friendly and very open. Concentrate on the good aspects of your business but no matter what the buyers may ask answer their questions honestly. Never, with out being asked, bring up the faults of your business and dwell on them.

I have found that the problems you may have with your business are not the same problems a new owner would have so don't discourage them over issues they may not face. You will probably be asked a number of questions which you may feel are not very good questions but answer them as you would answer any other question. Remember that the buyers do not have the same knowledge of the business that you do and a straightforward answer from you even to a dumb question will certainly help them.

Try not to go far beyond answering the questions posed to you. If the buyers are not satisfied with the completeness of your answer, they will usually ask another question about the subject until they are satisfied with your answer. In other words, do not drag on with endless answers to simple questions. Make sure that you ask questions of the buyers, as selling your business will create a long-term relationship with them and you have to feel comfortable with that relationship.

If you are concerned with confidentiality, please inform the buyers of your concern prior to taking them on a tour of your operation. You might also suggest to them that they hold any detailed question until you return to your office.

Try to limit the time you spend with a potential buyer to about an hour or an hour and a half. Typically, this is enough time for buyers to get a good picture of your business. If they are interested, they will ask to spend additional time with you. The first meeting should be conducted during business hours when you are operational. Any further meetings can be conducted after hours when you have more undisturbed time to spend with the buyers.