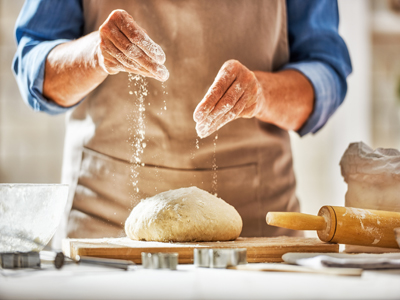 It's no secret that Americans have a major sweet tooth, and neighborhood bakeries have been servicing that craving for as long as we can remember. According to FirstReseach.com there are about 6,500 retail bakeries with annual revenue of about $4 billion in the United States.

Bakeries service all occasions from weddings, birthdays, retirement, and a whole host of other special occasions. Many bakeries do a brisk retail business, but really make their money in catering.


Here are my top tips for selling a small business bakery:
1. Survey the area and determine your competition.
A buyer should drive around the area to see who they will be competing with. Are there other bakeries within a 3-5-mile radius? Is there a supermarket near by that has an extensive bakery selection? If you are specializing in 5-6-dollar cupcakes, does the area that you are selling support that? By examining the area, a buyer will be able to determine if they will want to specialize in a certain product (cupcakes) or be an all-purpose bakery. A buyer should determine the need for bakery products in their area.
2. Ask how long the bakery has been established and why the owner is selling?
Buyer should investigate if this location has been a community staple and how long the current owner has been there. Many customers develop a relationship with their local baker and a buyer should ask why they are choosing to sell. I have seen locations where the rent had become to high to operate and ones where the seller simply wanted to retire and hang up their apron.
3. Determine an adequate amount of training and inquire if the current staff will stay.
Being a baker requires skill and so a buyer who plans on being an owner/operator should have a level of expertise in bakery and make sure they have adequate staff. A new owner should also be aware that bakeries operate at irregular hours, and their day may start at 2-3am. Since many in the community have a relationship with their local baker, make sure to put an agreement not to compete in the sales contract, so they don't sell and later open up shop near by and compete with you.
4. Make sure that equipment is in working order.
This is very important because bakery equipment can be expensive and so before the close of escrow, a buyer should have the equipment inspected, and if repairs are needed, then either have the seller fix them or be credited money from escrow, so repairs can be made.
5. Specify that recipes are included in the sale, and a list of customer database.
Nothing could be more frustrating than finding out a seller does not want to sell their recipes, which can hurt the goodwill of the business, and also since many people come back to the same bakery for their special occasions, it's important for a buyer to receive a list of customers, so they can market to them of build a catering business.