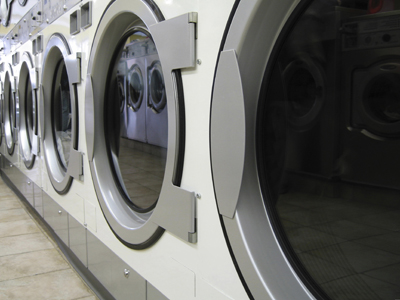 Owning your own laundry business can be the most rewarding adventures one can take professionally. But for some it is a nightmare. The most common reason for this is poor awareness and poor preparation.

If you are considering investing in a laundromat business you must look forward first. The accomplishments or failures that the business has experienced to date are the businesses history but not necessarily its future. Most likely the business has experienced both successes and failures. This is expected and it is one of the most common gauges of value; but what you must look at when purchasing the business is the potential going forward.

Most importantly what will it take to get it there? Of course you must be realistic in both the expectations (projections) and the costs.

Answer these 6 questions before making an offer:
1. Get a complete history of income and expenses for 2-5 years. Note that it is ok to enter into a Letter of Intent Agreement prior to an actual offer in order to get information released for pre offer review. Typically you will have a brief period to determine if you are going to go forward. To do this you will need to establish credibility as a serious and qualified Buyer.

2. Develop a clear and realistic vision of what this laundry business will become under your direction. Find out what it will take to make it into that. Most importantly is to make your mark immediately. I am most comfortable when a Client updates the business model of a business as soon as they take possession. Put your mark on it now because sometimes-negative thinking and Naysayers will keep you from seeing your vision through when you wait. I have witnessed too many who failed because of not advancing their business plan.

3. Get a copy of the lease, including all Addendums and Assignments. Find someone to review the lease, who understands the particulars of the specific industry and market you are considering purchasing. An attorney should additionally review it. Neglecting either of these could lead to regret later. Don't forget to answer the questions "what are the industry and market norms and expectations" or other directly related particulars that make the lease desirable. As a rule I address many issues of every lease that comes my way. There is almost always something I don't like or wish to include or items that needs to be modified, added or what have you.

4. Knowledge is king. If you are going to purchase a business in an industry, you should have a good knowledge of the industry and who the players are. The same will be true for the products you sell and the services you provide. Ask yourself who are the competitors and how will you compete? A solid plan is essential. Research articles and on line sources suspiciously.
5. Be comfortable with the agent/brokerage you are dealing with. You should demonstrate good will to them. Disclose information to them and let them know that you are serious and qualified. Listen carefully. This is time to gather information. You can argue points and concerns when you are clear on what your needs are. But you should be immediately confident (before signing an NDA) that they will make sure to get you the information you need. If not then unless there is good explanation your best interest might not be important enough to them.
6. Don't let anyone tell you that you cannot have outside representation. You can find a broker that works as a Buyers agent and pay him. You can also pay an attorney. I would recommend one that knows the industry or that you have confidence that they understand the deal points in this situation sufficiently. If the broker has a problem with that then you might have reason to move on.
Well I can see there is too much to still say to be able to include it in this writing. Just remember, in the end it will be what you put into your business in terms of energy and finance combined with this early preparedness that will make you successful. No matter what business you buy it is called a "business opportunity" for a reason.