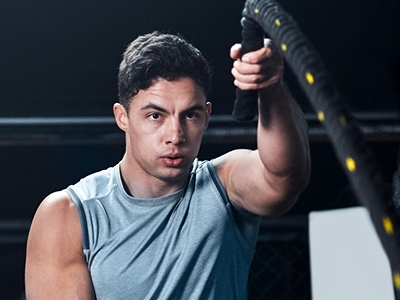 First thing you may be asking, what is a boutique gym? Simple, a boutique fitness gym is on average much smaller than your typical large-scale gym, ranging from 800 to 2,500 sq feet. A boutique gym specializes in a specific area of fitness, such as kickboxing, cycling, or high intensity interval training (HIIT), or just bootcamp training.
In essence, it is specialized group training typically ranging from 15-30 people that is led by an instructor. Typically, classes cost individually between 20-30 dollars per class or monthly membership of 180 dollars. Orangetheory Fitness is a popular franchise in Southern California and has locations in the U.S., but there are others that are non-franchise or independent.
Franchise vs. Independent - The benefit of the franchise is that Corporate assists in the market and competitive analysis and can help with finance options. An independent is good, but it lacks in branding, because so often membership is grown through word of mouth either of social media or in the traditional sense, and the owner is in a network of other locations and has Corporate support. A con of a franchise is that they are typically more expensive and allow less freedom on how to run your business.
Permits and Insurance - When dealing with gyms, yoga studios, or fitness centers you run the risk of having your clientele getting injured doing high intensity workouts, so you want to be knowledgeable of which permits you must have, especially if you serve food or drink, and have proper insurance to protect yourself from litigation and insurance claims.
Equipment and Staff - Be sure to be knowledgeable of the latest equipment (industry treadmills are not cheap) and factor in monthly repairs. Staff members and trainers must be professionally trained and certified. Many trainers who work for boutique gyms were previously independent personal trainers, and so if they can be acquired, they usually have a following and bring with them a good portion of their client base with them.

See all the latest California fitness centers, health clubs, yoga and pilates studios for sale and wanted to buy postings on BizBen:

https://www.bizben.com/business-for-sale/health-clubs-gyms-fitness-centers-for-sale-type-california-ca.php
---
Contributor:

Areas Served:
Orange, Los Angeles County Areas
Phone: 714-292-5448 Cell, 714-292-5448 Text
Having owned both retail and restaurant businesses for over 20 years, my interest turned to selling businesses rather than owning them. I specialize in Los Angeles & Orange County restaurants, fast food independents and chains, bars, gas stations, liquor stores. Call me at 714-292-5448 Cell/Text.