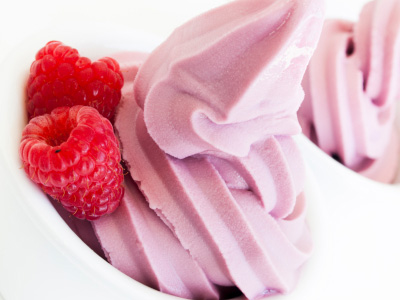 Buying a yogurt shop for sale and running a successful business starts with financing. The capital investment required to buy a yogurt shop for sale can doom a business from the start with difficult repayment terms. Many business owners put themselves in a financial hole that is difficult to dig out of if they are underfunded or are paying back a loan on complex terms. Roughly 10% of business purchases are all cash deals, but the overwhelming majority are financed in some way. They key to a successful business when buying a yogurt shop for sale is to finance the right way and not just "some way".

Financing A Yogurt Shop For Sale In Today's Credit Market
Even today, credit can be difficult to secure for a total 100% finance on a purchase. Many traditional bank loans will require non-business collateral that will often equal the value of the yogurt shop for sale. A popular misconception about the Small Business Administration is that they offer loans. The SBA only guarantees the loans made by lenders to help mitigate risk. However, the usual problems with securing a loan are still in effect. One of the most effective methods for financing a yogurt shop for sale in today's market conditions is through seller financing.

Leveraging Seller Financing To Purchase A Quality Yogurt Shop For Sale

Seller financing offers many benefits, and it is becoming increasingly more common due to the hurdles in the way of traditional loans. Seller financing today can typically cover anywhere from 30% up to 70% of the total purchase price of a yogurt shop for sale.

From the buyer's perspective, seller financing is a good sign. A seller that wants to finance their own sale shows confidence that the yogurt shop for sale is a solid business that will continue to be profitable. Otherwise, why would they want to remain financially attached after the sale?

When it comes to financing terms, buyers can expect to pay between 5% and 8% interest over the life of the loan. Best of all, buyers have the option to be much more flexible on the terms than with a bank. For example, deferring the first 3 months' payments, make the first year's payments all principal, or arrange for no prepayment penalties. Best of all, the need for collateral is nearly removed since the seller's lien is against the business and not the buyer personally.

Consider seller financing when looking for a yogurt shop for sale in order to position the business to be profitable right from the start.
Looking to buy a yogurt business? See all yogurt shop businesses for sale in California - or sell a yogurt business and reach thousands of yogurt shop buyers. Also keep up to speed on the California yogurt store news (with industry business brokers & experts) with upcoming BizBen Online Webinars.