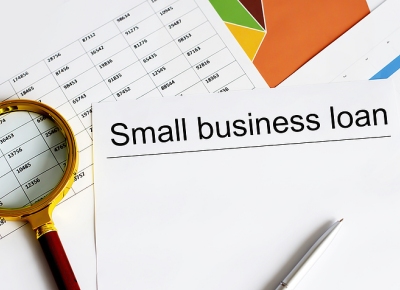 Getting business purchase financing or SBA loan financing to buy a small to mid-sized business can be one of the most important aspects of the business buying process. Not too many business buyers have all cash for a purchase and not many business owners are willing to take back a sizeable note. Business buyers, business brokers and agents, and owner/sellers need to be prepared well in advance with the information below to increase the odds of getting a SBA loan to assist with a business purchase.

SBA Lenders look at many different things in both the business buyer (borrower) and at the business for sale that is being purchased.

Some key factors for business purchase financing include:

1. Buyers need between 15% - 30% for a down payment depending if there is real estate with the business or if just the business is being sold by itself. The down payment can come from many different sources: savings, equity built up in your home (home equity line of credit or 2nd on your home), a gift (usually from only family members), or retirement plan (401K, Pension, IRA etc.).

2. Buyers need to have good to excellent credit - usually a credit score above 650 will suffice. Any business bankruptcies or many late payments will usually nullify the chances of a borrower no matter how good the other criteria looks.

3. Lenders like a borrower who has experience in the business they are buying or in a related industry, or with specific job skills relating to the business they are buying. Lenders also like management experience or buyers who have previously owned a business and know what it takes to grow and keep a business on track.

4. Buyers should write up a mini business plan on the business they are thinking of buying. Lenders usually require this to make sure you know about the business and industry you are buying into and what you are going to do with the business once you buy it.

5. Positive cash flow (or adjusted net income) for business purchase financing must cover the debt service of the loan and provide you with an adequate income to live off of, otherwise you won't get the financing/loan.

6. Does the buyer have equity in any real estate (either personal or investment oriented) that can be attached to the loan? Although not imperative with some lenders, this can strengthen the deal.

7. Does the business that's being sold have management in place or key employees who are going to stay? Try to get commitments from existing key personnel and management to stay for a period.

8. Make sure there is adequate training after the sale of the business. Lenders look for a training period to be anywhere from 2 months to 12 months from the seller selling the business.

9. Will the seller take back a note? If the owner is willing to take back a note (even a small one for 10%-20%) this shows the lender that the owner is confident in the deal and is willing to take a chance on the buyer!

10. Lenders will also want to know if you have any other outside sources of income i.e. other business income, income from a spouses employment, rental properties, investment income etc.

11. The loan process can take anywhere from 24 to 120+ days it really depends on you. The quicker you get info, forms, and questions answered to the lender the faster the process takes.

Remember SBA Lender criteria changes frequently - for a current list of active professional SBA lender contacts for business purchase financing go to.