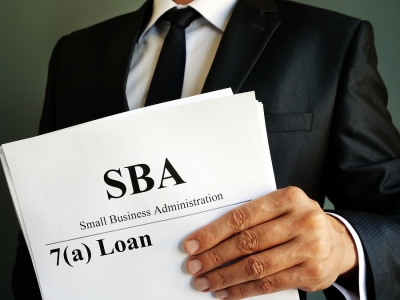 Selling a business takes time - talking to many potential business buyers, and knowing the right resources to close a deal. One of the most important things a business owner/seller, agent or business broker should do is pre-qualify the business for SBA loan business purchase financing for business buyers before they put the business on the market!

Most owners/agents/brokers usually response to this with, "why should I do that since it's the buyers responsibility to get the financing." If owners/agents/brokers only knew how long it can delay the process if buyers don't go to the right financial institution/lender, valuable time that you can't afford when other potential buyers are interested in buying the business!

When you get pre-qualified for financing it tells you several things about selling the business. First, if there is real potential for a buyer to get financing -- so they can cash the seller out and they don't have to take back a note, or that no business buyer has a chance to get financing based on your financial and tax information and that you'll know you'll have to take back a note.

It is good to know your options upfront before the negotiating starts on possible deal structures! Second, you'll find out if the selling price is within the ballpark according to different lenders. No lender will loan on a business purchase if they feel the "ratios are not in line" with the selling price - a good indication if you should lower the asking price of the business.

Getting pre-qualified is simple. Submit the following info to several qualified lenders for review:

3 years business tax returns and financials (Profit & Loss Statement, Balance Sheet). Let them crunch the numbers and see if there is potential there for the right buyer to get financing based just on this information. Other factors are very important and need to be considered later like the buyer's credit, work experience, down payment, collateral etc.

When I consult with sellers, agents and brokers this is one of the first steps I take when looking at the whole picture of selling a business. This process also really helps determine pricing and the structure of the deal, and what alternatives can be played out when the business hits the market.

In getting prepared for financing you eliminate the buyer going to financing who may take too long, are not competent, or plain too busy for your deal. Remember time kills deals and you want to keep your deal moving - and stay in control of the deal.

Since a high percentage (70%) of California businesses for sale don't sell, this is one area you have control over as a owner/agent/broker when selling the business, and should take full advantage of before you place the business on the market to sell!

About The Author: Peter Siegel, MBA assists business buyers, business owners/sellers, business brokers, and agents with SBA loan financing for business purchases (or businesses with real estate), partner buy-outs, and refinancings. For over 10 years he has represented 20+ local and National SBA lenders and financial institutions. He offers SBA loan assistance and placement with SBA loan amounts between $200,000 and $5,000,000. If you would like to submit an SBA loan package or get pre-approved for SBA financing, either on the buy or sell side, phone Peter Siegel direct at 925-785-3118 (for a faster response, when leaving a voicemail please leave a detailed message).