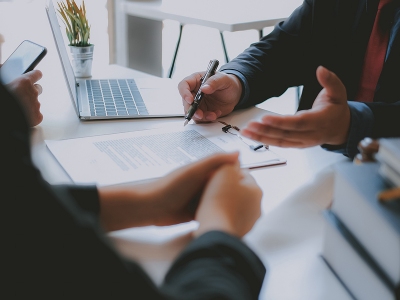 There are a lot of real estate agents in California. Some suggest that one out of every seventy-five people has a real estate license. It's no wonder that when the housing market drops (as it has this year in California) more real estate agents decide to list small businesses for sale.

However, being a successful residential real estate agent doesn't automatically translate into being a successful business broker. Selling a small business is more complex and requires more training but almost anyone can claim to be a business broker. To sell a business in California you need a real estate license. In some states you don't even need that. That's one reason ninety to ninety-five percent of business brokers fail even faster than most new businesses. They close in their very first year.

There are many reasons why selling a business is more complex. Here are some key points to consider:

Small businesses have more drastic price fluxuations. Home prices are not as volatile as small businesses are. The value of a business can change in thirty days, a week, or even a day. That's why knowing what's necessary for each step in the buying process is critical.
You must keep the business listing confidential. You can't show a business like a home and just start showing it. There is a delicate balance between advertising the business to potential buyers and keeping it under wraps to customers, vendors, and employees. From the listing until the business deal closes, confidentiality is important. Many deals are compromised or fall through because of breeches in confidentiality.

You need errors and omissions insurance. Selling a business is more complicated than selling a home. Lawsuits can and do result even when you're prepared. To protect themselves business brokers carry this insurance. That way they are covered if costly problems occur that they could be responsible for during the sale.
Due diligence is much more complex. It's a buyer's responsibility to do due diligence to spot potential problems or inaccuracies before buying a business. Sellers are not always honest and there are often surprises. A good business broker knows this and can help you work through problems. They'll help make sure the records, tax returns, and financials are accurate. Most sellers over exaggerate the price. Agents may take the owners word on the value of the business. Business brokers and agents who understand this won't take a listing if the price is unrealistic because they know the business won't sell. A professional business broker will help establish a fair market price and deal terms. They'll also make sure the business is ready to sell before it hits the market.
Peter Siegel, MBA is the founder and President of BizBen.com - Businesses For Sale In California. A nationally recognized author (3 books and a syndicated small business blog) and expert consultant (national SBA small business specialist) on selling and buying businesses, he provides professional assistance to business brokers, agents, and business owners in getting maximum response in their advertising & marketing efforts in regards to selling small to mid-sized businesses. If you are selling a business and need professional assistance utilizing high performance advertising, marketing, and highly effective strategies, or individual customization with your BizBen Power Search options in buying a California business, you can reach him at 925-785-3118.