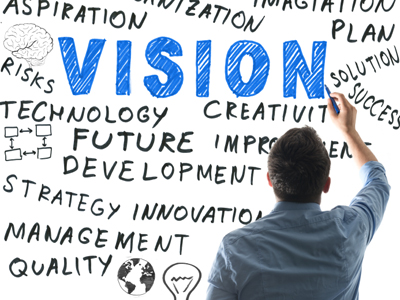 A lot of small business owners go into business for themselves because they want to be their own boss. They like the freedom that comes with owning their own business. Many of these small business owners also plan to make a large profit when that day comes to hang it up, retire and sell the business they have spent a good portion of their lives building up. In order to walk away with the largest possible profit margin a small business owner has to maximize the value of their business in order to attract the right buyers and get the most out of the sale. The plan to do so should be part of your exit strategy and should be developed even before you buy or start up your business.

Many small business owners fail to maximize their business' value because they do not have the proper strategy in place to do so. Failure to maximize your businesses value will make it harder to attract the most qualified buyers. You should have a plan in place that ensures your business is as attractive and valuable as possible.

Here are eight tips to focus on to help you maximize your business value and attract the best possible business buyer:

1. "Size can matter" - Make sure that you design and develop your business in a way that allows for growth. A business that has no or limited growth potential is not as attractive as a business that a buyer can grow into a larger and more profitable enterprise.

2. Make sure that your business operations align with your business model and that everything operates smoothly in terms of customer service, your online presence, the workforce, your pricing strategy, materials and suppliers. If anyone of these is lacking it can have an impact on your ability to sell your business and to get the price you are looking for.

3. Recurring revenue is vital - Do you have clients on long-term retainers, extended contracts or some type of residual income stream? Recurring revenue streams are a very big selling point to potential buyers. It gives the new buyer confidence that income will be rolling in right from the time they take over.

4. Is your business able to generate new leads and sales without relying entirely on you or one key person's skills and sales ability? New customers are the life blood of any business. If your business relies solely on you or one other person to generate revenue then it will hurt your ability to find the best buyer.

5. Systemized businesses are much simpler to run, reduce the owners stress levels and for the most part are far less risky. They are also, therefore, normally more valuable than non-systemized businesses.

6. Do you incentivize and reward your employees based on performance? For example, such as a profit sharing plan? Arrangements like these greatly reduce one of the key risks for buyers - that your employees will leave when you do.

7. Effective corporate governance and compliance can add considerable value to your business as well as reducing risk.

8. Expanding on number 4 above, one of the most important things you can do when it comes to selling your business and getting the most for it is the ability of your business to operate independently of your personal involvement. If the business cannot run without your involvement then you really don't have as an attractive of a business. What you have created is a job for yourself. Make sure your business can be run without your involvement if you are looking to find the right buyers and get the most out of the sale.

These tips are just a few things that you can do to help maximize the value of your business and attract the right buyers. Keep coming back to BizBen.com for more tips on buying and selling California small and mid-sized businesses.



About The Author: Peter Siegel, MBA is the Founder and President of BizBen.com. He is a SBA SCORE Counselor, author, consultant/coach (ProBuy, ProSell Programs), and advocate on the topic of buying and selling small to mid-sized businesses in the California marketplace. Having writen three books and hundreds of publication articles he has assisted California small business owners/sellers, business brokers, agents, and business buyers for over 25 years. For a FREE consultation on how to best sell or buy a California small business phone him direct at 925-785-3118.


Categories: BizBen Blog Contributor, How To Sell A Business, Selling A Business
Comments Regarding This Blog Post
These are all great points Peter. It is very important for a business owner to sit down and write and well thought out business plan and also give some thought to their exit strategy. There are so many factors to increasing the value of a business that will eventually sell that's it's near impossible if only given haphazard thought.
Building business value includes all the points Peter has made, and more. Business owners should be planning a year or two or three in advance of selling the business in a strategic systematic way to examine all the key factors of their enterprise and employ specific tactics to enhance every value-determiner in parallel.
Planning the business "exit" is not just about what to do with the proceeds of the sale, but also how to make those proceeds as large as possible. It's one of those 'important' but 'not urgent' matters that often get side-lined if not approached in an objective, systematic, consistent manner by an outside professional counselor charged with paying attention to the long-term while the business owner is taking care of the day-to-day.