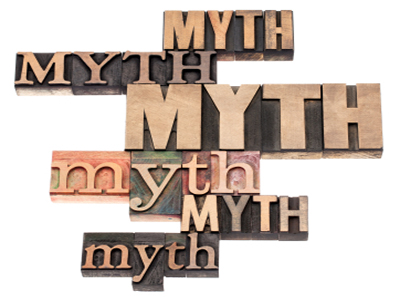 To successfully sell a business, you should be educated in the process.

You should also surround yourself with a team of experts, including a professional business broker or agent, that help guide you along the way. There are many myths associated with the process of selling your business and some of them can actually cause deals to fall through.

Don't let your sale be comprised, be aware of these common misconceptions related to the process of selling your business.


Myth #1 - Lenders aren't lending so I will have a difficult time selling my business
While it is true that the scope of business purchase financing has changed, lenders are still granting loans to qualified buyers. The key to a buyer getting a loan is preparation. As the seller, there are several things you can do to help with the process, which I'll discuss in myth #2.
Myth #2 - It is the Buyers responsibility to deal with business purchase financing
It's true that the bulk of the responsibility to secure financing falls on the buyer but as the seller; you can help the situation by getting the business pre-approved for financing. This will give the business credibility with other lenders and will hopefully make your buyer's quest for business purchase financing easier. The other thing you can do as a seller is to offer some sort of financing yourself. It is becoming standard that business owners hold some portion of the note on the sale of their business. It shows lenders that the seller truly believes the new owner will be a good fit and it helps the buyer out by allowing them to not have to borrow as much from the lender.
Myth #3 - Confidentiality is not important, the more people that know my business is for sale, the better
This couldn't be further from the truth. I understand how someone could believe this as it makes sense in a traditional sales mentality. However when it comes to selling your business, maintaining confidentiality is important for the health of the company. You don't want to alarm employees and customers. People get nervous when they hear about a change in ownership. Keeping the sale confidential will allow you to tell them when the time is right.
Myth #4 - I have to sell everything that goes along with my business including the real estate
This is not true either. In fact, many sellers do just the opposite. They sell the business but maintain ownership of the real estate as a means of collecting some residual income. The downside to doing this is that you then become a landlord and you are still somewhat connected to the business, so as a seller you need to decide what you want your role to be after you sell the company.
Myth #5 - A good to time to sell is when the business starts to slow down
The best time to sell your business is when it is doing well. While it may be hard to walk away during that time, you will benefit financially from being able to show prospective owners that the company has more room for growth. You also want to present your business to potential buyers at a time when it is most attractive, not when sales are slumping.



About The Author: Peter Siegel, MBA is the Founder (of BizBen.com) & the Director Of the BizBen California Network (founded in 1994!) consisting of business buyers, owner/sellers, business brokers, agents, intermediaries, and advisors (there are over 90,000 users, and 8,000+ listings posted on BizBen.com). To join (FREE) the BizBen California Network, phone Peter Siegel direct at 925-785-3118 - get signed up for business for sale listings (Email Alerts) before they hit the market, view requests from serious business buyers - wanted notices, notices about upcoming FREE online webinars on the topic of buying and selling California small and mid-sized businesses and much more! Call Peter Siegel (BizBen Founder) today at 925-785-3118 for assistance.
Categories: BizBen Blog Contributor, Business Purchase Financing, Deal And Escrow Issues, How To Sell A Business, Selling A Business
Comments Regarding This Blog Post
The more brokers who have my listing, the better chance it has of being sold:
This pertains mostly to open listings. The problem is that if a seller lists their business with many brokers is that a) it becomes overexposed in the market, b) makes the business listing less confidential, c) makes it harder to sell, because all those brokers really aren't actively trying to sell the business, because they know all their efforts might not be rewarded, and their is a genuine distrust between the seller and broker, because they are afraid a deal might be made behind their back.
Myth #6 -- I can ask any price, even if totally unreasonable.
Well, you can; but your business won't sell. Your business broker can provide a fairly realistic price range based on sales of comparable businesses in the same or similar areas. This takes expertise beyond merely applying a "rule of thumb" and then multiplying or dividing. Your broker has experience dealing with numerous transactions of various kinds, is familiar with the current market, has access to sophisticated tools and databases, and understands the psyche of the business buyer. Depending on your strategic objective you can price your business high or low; but, keep it within the broker's recommended realistic range. If you price it incredibly high, buyers will question everything you tell them. If you rice it too low (for example, for a quick sale), they'll wonder: "What's wrong with this business?" Be smart--follow your broker's advice.