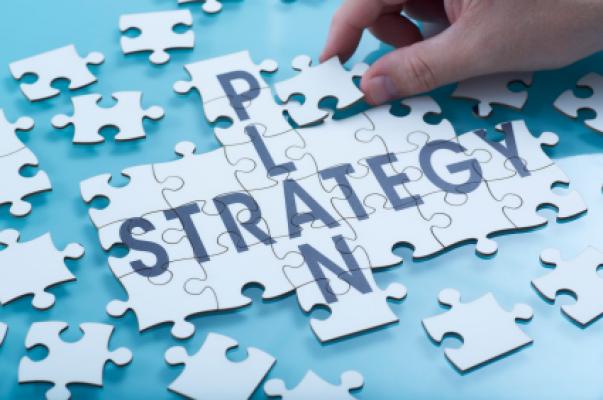 A commonly held belief is that it is better to start your own small business rather than buy a business already in existence. The reasoning is that entrepreneurs shouldn't incur the extra expense of paying for goodwill. It's also said that buying a small business is merely acquiring someone else's problems.

But in most cases, the best strategy for someone wanting to own his or her own small business is to acquire one that is already well established. Here are five principles to consider when making the decision about how to get into business.

1. Value of immediate income: Even though the entrepreneur starting from scratch will avoid having to pay someone else for "goodwill," there still is the cost of setting up and operating the company with no income to offset expenses. Sometimes it takes a year or so before a new company starts showing a profit. And in the majority of cases, someone buying a business can look forward to collecting income from day one, or shortly thereafter. Customers buying products or services already exist, and the company has the needed products in inventory or the support system ready to provide the services. Remember when making the cost comparison to calculate the revenue lost that is associated with starting a business that doesn't produce income for a while.

2. What's the entrepreneur's time worth? While the DYI entrepreneur is making arrangements with suppliers, deciding on product offerings, and setting up the marketing, service and other functions, the new owner of an ongoing company can focus more on learning the business and developing tactics for boosting revenues and profits. The owner's time is money and it usually is a better use of time to focus on building up what's already there, rather than establishing the relationships and creating the mechanisms so the company can begin to generate income.

Many entrepreneurs prefer to find their own location, negotiate the lease, line up vendors, interview and hire employees and establish the systems and infrastructure needed to operate. But these processes often take more time than anticipated--time that might be better spent making sales and improving efficiency of an established business.

3. Cost of capital equipment: If the kind of business being considered does not require much in the way of a cash investment--a brokerage for example, or if the equipment in an existing purchase candidate is old and out of date, there might be no strong reason to take over someone else's enterprise. Certainly not if it involves buying machinery that doesn't contribute to the business. But if capital assets of the business being considered are involved in the company's success, it's a better deal to buy a business with its used fixtures and equipment priced at the market or under-market rate usually allocated to such assets, rather than incurring the cost of new furniture fixtures, and equipment, along with the expense of installation and set up.

4. Training and consultation: Even investors in a business they know how to operate can benefit by taking over an existing company, if only for the consulting and training they usually can get for from the seller. And this assistance is likely a vital part of a deal, when a buyer is getting into an enterprise for which he or she lacks experience. Why do franchisees who want to expand to more outlets often prefer buying a business from other franchisees rather than create a new business to operate under the franchisor? It's because the seller can provide important insight into handling the customers, exploiting the opportunities for growth and managing the current employees.

5. Financing the business: There are business buyers who resist buying a business because they don't like the idea of working for the seller--that is, having to pay some of their income to the person who sold the business. What they are forgetting is that those payments are possible to make, thanks to the revenue generated by the business. Besides, seller financing usually comes with the best terms available. Starting from scratch often requires a loan from a small business bank, or from a finance company associated with the firm that provides the equipment needed in the business. And that's usually a high-cost loan calling on the borrower to pledge assets in addition to the equipment and fixtures being used in the business.

Yes there are businesses for an entrepreneur to get involved with that are better to start from scratch than to purchase. But those are the exceptions. In most cases, if a person ready for his or her own business evaluates the options using the five ideas presented here, the choice usually will be to buy a business already in existence.
Categories: BizBen Blog Contributor, Buying A Business, How To Buy A Business
Contributor:

Areas Served:
All Of California
Phone: 925-785-3118 Cell, 925-785-3118 Text
Founder Of BizBen.com (since 1994). I am the Lead Advisor for the ProSell, ProBuy, & ProIntermediary Programs. I consult daily with buyers, sellers, and brokers daily about buying and selling California small to mid-sized businesses. Call 925-785-3118.
Comments Regarding This Blog Post
I have had sellers who built their business from a vanilla shell and did the build out themselves, and the vast majority of the time, when they decided to sell, it is very difficult to not only recoup their expenses, but also make a profit off of the sale. Many businesses that start from scratch, may run on a negative for a number of months if not longer, until the business can get off the ground. Buying a business that is existing is easier because there is at least an established flow of income.
This is a short and to-the-point comment on why it is usually better to buy a business rather than to start a new one. While all the other reasons discussed by Peter, Craig, and Bob are certainly valid, a very important and often critically-valuable "asset" that comes from buying an existing business is the benefit of the founder's or previous owner's mistakes. While "learning from mistakes" is potentially THE most effective educational experience, it is always preferable to learn from other peoples' mistakes whenever possible. While it is important to know from the seller's experience what "worked," it is equally if not more important to learn what didn't work.

Contributor: Business Broker, SF Bay Area
One thing to remember with buying an existing business is profiting from previous marketing expenditures. This is usually just lumped in with purchasing Goodwill, but I think examining it separately is important when considering a business for purchase. Coming from someone who has sent out over 500,000 direct mail pieces, I can attest to the fact that consumers hold on to marketing pieces. I once had a customer who brought in a postcard that was 4 years old. Saying they had just been saving up the money for purchase but kept my postcard under a refrigerator magnet for all those years so they wouldn't forget.
The biggest expense for any business is the acquisition of a new customer, and in many cases marketing dollars were spent long ago that will benefit a new owner in the future. Marketing is similar to body punches in a prize fight. Most of the time those body shots you landed in the first few rounds don't show their affects until the later rounds. Purchasing an existing business, fast forwards you to the later rounds with an accumulation of body punches. Your new marketing ideas and methods will work so much better when combined with seasoned marketing programs than starting those same methods from scratch.

Contributor: Business Appraisals, Valuations Advisor
I was involved in starting a chemical manufacturing business. We (myself & two other shareholders) had to incorporate the business, rent a facility, buy equipment, build and install other components, modify some of the equipment that didn't work exactly right, set up an accounting system and an office area, hire employees and on and on. We did all the construction work ourselves as we didn't have the extra money to hire outside help. I was the first to work full time and the other two shareholders came on board when we could afford to pay them. It took us a number of years before we made a profit. I was younger then and could handle the 6 or 7 ten hour days per week that it took to get started.
My point is that it is much much easier to buy an existing business than it is start from scratch.