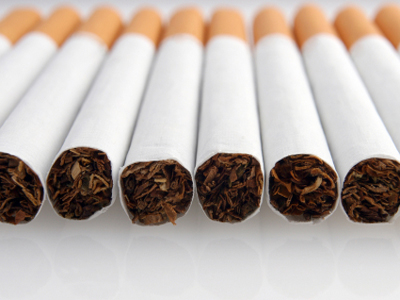 Some entrepreneurs want to buy smoke shops because they understand that even with the pressures for people to stop smoking, there is a huge market of Californians who will continue to purchase cigarettes, cigars, lighters and other items that support the habit. And there are thousands of people all over the state who enjoy an occasional smoke, though it's not a compelling habit, and they plan to continue shopping for their tobacco product of choice.
One way to help potential buyers understand this business is by offering a review of frequently asked questions posed by those who may want to buy smoke shops. Answers to those questions include:
1. QUESTION: How do smoke shop owners compete with grocery, liquor and convenience stores that seem to be the logical place to buy smokes? The more general retailers that also might carry tobacco products are more common and easier to find than smoke shops dedicated to cigarette and cigar sales. And people often are already in those larger stores to buy other, non-tobacco items. Wouldn't they just add a pack of Marlboros or carton of Camels to their other purchases?
Answer: It's true that a large portion of tobacco sales take place in general merchandise retail businesses that also sell some products for smokers. But many smoke shop customers much prefer shopping for their nicotine goods at a place where they can feel comfortable about what they purchase. It's a more pleasant way for many people to shop than when asking for what they want in an environment where they may be surrounded by disapproving people. And many cigarette and cigar smokers who seek out designated smoke shops are looking for more information about their hobby, and what's available to satisfy it. Smoke shops can offer smoking lounges, if permitted by local ordinances, and often carry gift and novelty items that won't be found at general retail stores.
2. QUESTION: What is the profit margin on cigarette sales? Aren't cigarette sellers receiving less gross profit (sale price less cost of goods sold) than they used to because of taxes and price competition?
Answer: This is an issue more complex than a buyer might expect when inquiring about gross profit. Many smoke shop owners would agree that their margins have decreased over the past few years from about twelve percent to seven or eight percent. That is a substantial decrease. At the same time, many people in this business receive incentives from the tobacco companies which can result in increased margins or can decrease some of the retailer's marketing costs. Electronic signs, floor displays and free gift items are examples of supplier incentives.
3. QUESTION: Is it better to purchase a smoke shop that has other income streams, like sales of gift items, roll-you-own kits and a selection of lighters, or is the company that focuses on just the essential tobacco products likely to be more successful and profitable?
Answer: That depends on the store, how it promotes what it offers for sale, and the desires of its customers. As a general rule, the shop that sells cigars, imported cigarette brands, chewing tobacco, electronic cigarettes and other, related products, will attract more customers and will generate more sales.
4. QUESTION: Speaking of electronic cigarettes, are they making an impact on the market?
Answer: Absolutely. the cigarettes that deliver nicotine in a burst of steam rather than in the smoke, are becoming more and more popular. Some retailers report that electronic smokes now account for about 30% of their business.
5. QUESTION: How secure are leases for owners of smoke shops compared to those held by owners of other types of businesses? How can a buyer avoid being ultimately pushed out of a retail district if smoking is unpopular among the other merchants?
Answer: Even with a few years remaining on the lease of a smoke shop for sale, prospective buyers for the business are advised to meet with the property owner, before committing to a deal. I've recently heard stories about landlords who were persuaded by other tenants to deny a smoke shop lease renewal, even though the lease holder was a responsible tenant. The neighboring business owners were pushing their own anti-smoking agendas. One strategy in meeting with the lessor is to stress the benefit of having specialty stores, such as a smoke shop, in a center with other retailers, because specialty companies can attract customers who might not ordinarily shop at the area, and whose patronage can benefit the other, nearby retailers. That is the case whether the shopping area is a large regional mall or a small strip center with just a few businesses. Ask for a lease extension or option to renew if there are just a few-under five-years remaining on the lease.
6. QUESTION: What are typical cost factors in a smoke shop and how much discretionary earnings can an owner expect to collect?
Answer: Naturally, the percentage of income in a smoke shop business that is allocated to each of the operating cost categories will vary depending on the product mix offered by the business and whether the owner is a working participant in daily operations or is absentee. Cost of goods sold might represent as high as fifty percent of gross revenues if much of sales volume involves traditional smoking products. Some smoke shops that push gift items, pipes and smoking accessories can achieve levels of sales volume that are closer to forty percent of gross.
The occupancy cost (rent, utilities, insurance, maintenance)--should not exceed ten percent of gross revenues if an owner wants to show a substantial profit. Payroll costs can run from 18% to 22%, perhaps a little higher if owner is absentee. The other expense category, is general overhead, which applies to a number of expenses such as promotional costs, bank fees and professional (legal, accounting, IT) service fees. Most effective operators keep those costs under seven percent of annual gross.
The remaining figure, the owner's discretionary earnings, might average 15% to 20%, although a number of smoke shops are able to show discretionary income approaching 30%. That's particularly the case if the owner is at work during most of the hours of operation, with staff of just a few part-time workers.
7. QUESTION: What's the right price to pay for a profitable smoke shop?
Answer: The key determinate of value is discretionary earnings collected by the owner. The industry rule of thumb for valuation starts with a figure of 1.5 times the owner's average annual discretionary earnings. A higher multiple might be warranted if there is substantial equipment involved, such as a walk-in cigar humidor, while a business that continues to struggle might not bring a price more than the equivalent of a year's average owner adjusted income.
A limited number of California's small business purchasers want to buy smoke shops. Part of the reason this type of business is not more popular is because of personal concerns about the health risks related to the use of nicotine related products. And some buyers simply have no interest in the business, having quit smoking or having never smoked. For buyers of this type of business, whether or not they are smokers, this could be an opportunity to recover the investment in a matter of several months, rather than years.

More Info Regarding How To Buy & Sell California Smoke Shops:
Smoke Shops For Sale & Wanted To Buy In California - Requests:

http://www.bizben.com/business-for-sale/smoke-shops-for-sale-type-california-ca.php
Business Brokers, Agents Who Assist With Buying And Selling Smoke Shops:

http://www.bizben.com/business-brokers/smoke-shops-business-brokers.php
Smoke Shop Resources To Assist You With Consulting, Financing, Due Diligence:

http://www.bizben.com/business-resources/smoke-shops-resources-california-ca.php
Detailed Articles And Blog Posts Regarding Buying And Selling Smoke Shop Businesses:

http://www.bizben.com/blog/smoke-shops-blog-posts.php

One last thing . . .

Let me know if you need any assistance with either buying, searching for, or sell a California smoke shop - I will point you in the right direction. If you have a specific question about buying and selling a smoke shop contact me and I will get an answer for you.
Categories: BizBen Blog Contributor, Buying A Business, How To Buy A Business
Contributor:

Areas Served:
All Of California
Phone: 925-785-3118 Cell, 925-785-3118 Text
Founder & President Of BizBen.com (since 1994) & BizBenNetwork.com. I am the Lead Facilitator for the ProSell & ProBuy Programs on both websites. I consult daily with buyers, sellers, and intermediaries daily about buying and selling businesses. Call 925-785-3118.