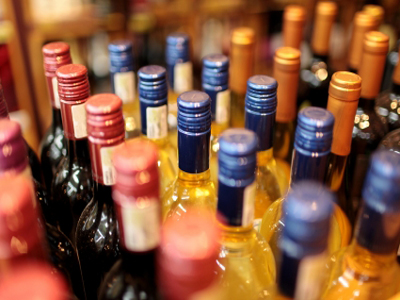 Buying a liquor store can be a great opportunity to invest your money to start a profitable small business that will generate revenue for years to come. Liquor stores tend to generate solid revenues despite whether the economy is good or bad. However, not every entrepreneur or aspiring business owner is a good fit when it comes to buying a liquor store. Before you start shopping around, ask yourself these three critical questions to make sure you are the right type of person to be buying a liquor store.

Do I Want A Business That Requires Hands-On Ownership Or Absentee Ownership?

Some businesses can be run without a lot of direct operational input from its owner, such as a coin operated laundry. However, buying a liquor store is not a good choice for someone who wants to run a hands-off business. A well run liquor store needs its owner to direct competent staff in order to be successful. A liquor store will have a high percentage of cash sales, stocks desirable and high value merchandise, could be susceptible to crime, and often operates long hours. For these reasons, an owner needs to be heavily involved after buying a liquor store. While trusted and trained staff are required, the owner needs to stay involved as well.

Can I Handle A High Rate Of Inventory Turnover?

Liquor stores do not have a seasonal business cycle; owners have to be diligent in tracking inventory to handle stock turnover. In a typical year, a liquor store owner should expect to turn over their inventory at least eight to ten times. When buying a liquor store, most offers are listed as business plus inventory. Be careful of a sale package that includes a high amount of inventory, as it may be older items that have not sold. In addition, when you need financing, don't count on the inventory as being considered collateral because most lenders will not accept it.

Am I Willing To Deal With Government Licensing And Regulations?

While every business has to handle the government, especially come tax time, running and buying a liquor store requires a license in California. Owners have to understand how to stay in compliance with the Alcoholic Beverage Control laws and how to keep a license valid and current. You need the right type of license to match your products and have to renew it on your own otherwise it may be canceled.

If you can handle these three questions, you are most likely a good candidate for buying a liquor store. To narrow down your choices, make sure to perform your due diligence and shop around for the best financing terms.

About the Author: Peter Siegel, MBA is the Founder & Lead Advisor at BizBen.com (established 1994 - 8,000+ California small businesses for sale & wanted to buy postings - with 500 new & refreshed posts daily). BizBen.com offers business buyers, owner sellers, business brokers and advisors free access to online postings, articles, blog posts, discussions, podcast, resource and broker directories, etc. Peter heads up the BizBen.com ProBuy, ProSell, & ProIntermediary Programs. Peter Siegel, MBA can be reached direct at 925-785-3118 for advice, referrals, or questions.