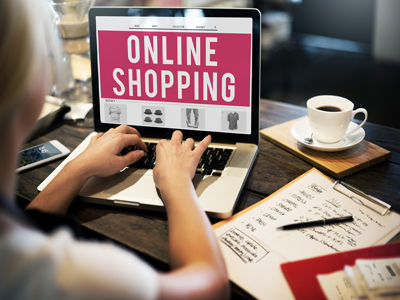 When you are in the process of buying yourself a new business, it is important to find a business that not only benefits you financially, but introspectively as well. Providing yourself with financial stability is a good reason to work hard every day, but it is your unwavering passion for the work you do that will get you through the hardest of times and give you the motivation move forward and not give up on your business.
If you are in the market for an eCommerce business, you have made the decision to take your business online and spread your ideas efficiently, far and wide. Since the business is digital, either you or members of your business team must have the ability to navigate through cyberspace and create web content, to avoid outsourcing the bulk of your work to a third party. The world of eCommerce business requires the business owner to not only have the business ideas, but have the ability to share those ideas with the world on the web.
Once you have determined that you are able to turn these ideas into a functioning business model and run it effectively and have found an industry that you are passionate about, you must evaluate the business you are looking to by on every platform.
If you are looking to turn a profit and be successful in your new business endeavor, there are a set of very important questions that you must explore during your due diligence phase. The obvious questions like "how much money is this business making?" can be answered by viewing the company's profit and loss income statement, tax returns, and financials. While this is an important question to ask, small eCommerce businesses should be equally focused on future business and the factors that can influence future profits.
In eCommerce, factors such as market position and competition are important to understanding outside forces that may be affecting business. As a potential business owner, you will also want to know what kind of factors are improving or hindering sales, and if either of those appear to be consistent. If you see major growth, you will want to know how sustainable those profits will be, and if the business is tanking, you will want to understand why that may be taking place, with the idea that bringing in your own ideas can influence either scenario.
Small businesses that are run successfully rely on steady growth as much as a recurring customer base to continue moving up the chain in their industry. Another area to consider buying is how much of business is coming from new customers, where those customers are coming from, and how much of the business is coming from loyal customers who continually use your services.

To stay moving in the right direction, your eCommerce business must provide a service that customers need and you must be able to provide them with an avenue to continuously purchase your services on a regular schedule.
For More Info, Resources, & Tips On Buying/Selling eCommerce Businesses:
All eCommerce Businesses For Sale (Sellers) / Wanted To Buy (Buyers) At This Time

Brokers & Agents Who Assist With Buying And Selling eCommerce Businesses
Resources, Consultants, Financing For eCommerce Purchases
About The Author: Peter Siegel, MBA is the Founder And Administrator of BizBen.com (established over 25 years!) and is a business purchase financing expert & consultant (SBA and Non-SBA financing). He consults daily with California business buyers, owner/sellers, business brokers, and agents regarding buying and selling California businesses. Call him today regarding advice on finding, buying, selling, financing eCommerce businesses. Peter Can be reached direct at 925-785-3118 (if you get voicemail please leave some good times to reach you and a detailed message - thanks).