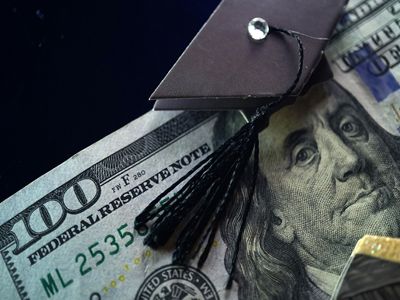 When a business buyer starts to buy a business, franchise or opportunity, he or she is likely to discover that business or franchise purchase financing will be needed to complete the deal.

Added to the funds the buyer has saved for a business purchase, plus the money a seller might be willing to carry back in a note, 3rd party financing may be required for the down payment, working capital, and perhaps to contribute to the agreed-on sum to be put into an escrow service to initiate the due diligence process.

Four strategies for raising that extra money have helped many buyers successfully close on their transactions:
1. Non-SBA Lending Institutions: A bank, savings and loan, credit union, or finance company is usually the first stop for the buyer seeking a loan to buy a business for sale. One good candidate will be a local business bank that may be willing to help finance the transaction if the buyer will then use that institution to handle the business banking account, the merchant credit card service and other departments that can satisfy its banking needs. There are also specialized programs for business purchase financing that buyers can tap into, however an introduction from a specialty financial advisor certainly helps.

2. SBA Loan Program: Financial institutions in the SBA lender network offering the 7a and other SBA loans programs may be the right choice if the buyer/borrower is short on assets to use as collateral, but long on experience with the type of business being purchased. The lenders who make this kind of loan are sure of repayment because the Federal agency will guarantee most of the loan amount in the event a borrower defaults. So the emphasis here is on repayment ability rather than value of assets used to secure the obligation. The buyer/borrower applying for an SBA loan program, should be prepared to provide a great deal of information about work history and about the financial performance of the company being purchased. Members of its network need to follow the SBA's strict lending guidelines so the loan originator is satisfied that the business will generate enough revenue to cover the loan payments, and that the buyer/borrow has the experience needed to successfully run the business. One thing to remember is that all financial institutions have different underwriting criteria - trust me it's all over the map - you need a good advisor to point you to the right one for your individual situation.

3. Private Lenders: Some buyers seek money from individuals or groups that lend money for small to mid-sized business purchases, but are subject to far less government regulation than are financial institutions. The downside of this is that they probably will charge higher interest rates than financial institutions and require collateral with value that meets or exceeds the loan amount. Be prepared to offer a second deed of trust in your home as security, and to receive a foreclosure notice if you fall behind in payments. The benefits are quick turnaround from application to funding, and the possibility of getting funding for a deal that doesn't fit the guidelines followed by conventional or SBA-backed or Non-SBA financing firms.

4. Using a Retirement Account: Although many people think they can't touch their 401k or other retirement accounts without penalty until nearly 60 years of age, IRS rules do permit tax payers to roll over funds from their retirement accounts into corporations set up for the purpose of buying a business. This is not a DIY (do it yourself) project, however. The buyer/borrower contemplating using retirement savings for a down payment on a business purchase should consult with a tax lawyer or accountant to make sure to follow the strict rules by which money from a retirement fund can be accessed, without penalty, for the purpose of buying a business/franchise/opportunity.
These are four of the key methods for a business buyer to access the extra money that may be needed to complete a deal and still have cash in the bank to fund working capital for the newly acquired business, franchise, or opportunity.