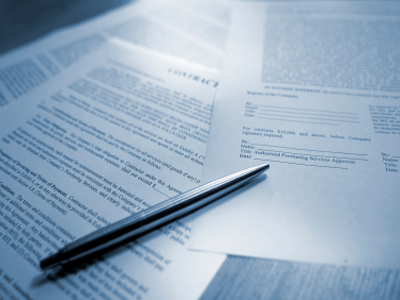 Sellers wondering: how do I sell my business without getting sued, usually expect to pay high legal fees to get all the required answers. But there are ways to substantially reduce the risk of legal liability when selling a small or mid-sized business without a lawyer. They include:

1. Be careful about what is claimed. Most lawsuits initiated by business buyers against the former owner are for misrepresentation. Complaints usually state that a). seller made claims about the income, or other benefits of owning the business, that b). buyer was persuaded to make the purchase by those claims, and that c). what seller said was not factual. The buyer then totals the losses incurred because he or she relied on the seller's misrepresentations, and asks the court for reimbursement of those losses, and also to impose a penalty on the seller for having defrauded buyer.

Sellers are cautioned that the best way to answer the question about, for example, the amount of money to be made, is to explain his or her experience, supported by P&L reports, followed by the statement that there are no guarantees the buyer will have the same experience.

2. Be careful about what is not said. The other side of misrepresentation that can land a seller in court is the claim that the buyer was not told about a factor that negatively impacts the business. The buyer might argue that the seller knew about, for example, the impending loss of a major customer, or plans for a larger company to begin competing with the business being sold. And failed to disclose the information.

One important strategy to learn, for the seller who wants to know how do I sell my business and stay out of a lawsuit, is to be sure the prospective buyer is provided information regarding any changes that the seller knows about, which might occur after the buyer takes over, and may be detrimental to the business.

3. Put statements in writing. Even following the ideas about using caution regarding what is said and what is not said, there can be a dispute if a buyer has a different recollection about the discussions with the seller on these issues. That's why a smart seller puts in writing any claims made about the business and any disclosures of factors that might impact it; and requires that the buyer acknowledge with his or her signature, what was discussed.

One agreement might contain a list of the financial reports, capital assets list, company description and related materials that were provided by seller to the buyer. Included also would be a statement that the buyer agrees that no representations were made by the seller other than the information contained in the documents listed. A second document could list all disclosures made by the seller to the buyer. The seller's statement would assert that the seller knows of no other circumstances that might negatively affect the business. That would require the seller's signature. Another statement on that document, that all items listed were, in fact disclosed to the buyer, would need the buyer's signature.

4. Accepting one offer at a time. Another possible area of legal dispute occurs when there are multiple offers and the seller isn't careful about his or her response. Once an offer is accepted the seller should work with the buyer to deal with any contingencies so the agreement can be satisfactorily completed. Any acceptance of back-up offers should be made with the clear, written understanding that they are in back-up position, with explanation of what circumstances--such as non-performance by the buyer who made an offer that was accepted--would give the back-up buyer the right to purchase the business.

5. While these measures will aid the entrepreneur who wonders: how do I sell my business without getting sued, it's not recommended that the seller avoid legal assistance entirely. It's best to have all documents - including the "claims" and "disclosure" agreements - reviewed by a business attorney whose assignment is to make sure the seller is protected, legally, by the business sales contract. That should be done before escrow is opened.

There's always some risk entering into a business sales agreement; most any contract, for that matter. For the seller asking: how do I sell my business without getting sued, the solution is to be careful about what's said and not said, and get those statements in writing.



About This Contributor: Peter Siegel, MBA is the Founder & Senior Advisor (ProBuy & ProSell Programs) at BizBen.com (established 1994, 8000+ California businesses for sale, 500 new & refreshed postings/posts daily) working with business buyers, business owners/sellers, business brokers, agents, investors, & advisors). Phone him at 925-785-3118 to discuss strategies regarding buying, selling, (or financing a puchase of) California businesses.
Categories: BizBen Blog Contributor, How To Sell A Business, Legal Topics
Comments Regarding This Blog Post

Contributor: Business Broker: Southern California
Perhaps the best advice I can offer to both a seller and to other brokers is that they do not try to put a square peg in a round hole. Meaning, if the business lives and dies by their sales efforts, and that is done by a sales oriented seller, don't sell the business to someone that is not comfortable doing this. (Unless of course, they believe they can hire that skill set) Or if the business requires very special knowledge of the industry, a trade, or a technical process, make sure the buyer has that knowledge or skill, or at a minimum is comfortable with it.
While it is not our job to make sure the buyer has the requisite skill set, and we would not have wanted to be the one to advise Bill Gates not to quit college to start Microsoft, we should at least try to point out the necessary skill sets involved with the business.

Contributor: Broker Specialist - MFG's, Southern CA
This is an important discussion. As Joe says, "Disclose, Disclose". That starts with the initial information that is prepared by the broker to present to prospective buyers. Sellers should check and re-check the information that is presented for accuracy. Any forward looking statements (which should generally speaking be avoided) must be very clearly defined as "forward looking" and suitable disclaimers made in the documents. As a broker, I make it very clear to Sellers at the very first meeting that I need to know every little detail, especially issues that can come back to bite us. Anything that is not disclosed can either cause the deal to fall through at the end, or worse, attract a lawsuit if discovered after the deal closes.
The most important thing a seller can do is disclose, disclose, disclose. Make sure the due diligence period is adequate, and the buyer understands everything about the business that pertains to the sale of the business. I have the seller sign a business disclosure statement when I first take the listing, and right before the buyer goes to escrow, I have them sign off on the books and records, by signing that document. I also include in the escrow instructions that the buyer has done their due diligence and signed off on books and records, and is fully aware that all future profits will be on their own endeavor. I am associated with the National Association of Realtors, and so I use their forms, and it states that if a buyer and seller are to have a dispute, then it will go to mediation and arbitration before each party can take each other to court, which helps all parties save money in legal fees.

Contributor: Transactional Attorney
Peter and Tim make excellent points as usual.
For most small business owners, selling their business successfully when they are ready to move on is one of their biggest dreams. But as a business attorney who handles both business sales and purchases as well as business sale lawsuits, I deal every day with cases where that dream has turned into a nightmare.
I see every day the benefits of taking the proper steps when buying or selling a business and the devastation (to both buyer and seller) that can take place when there are problems with the sale of a business.
Fortunately, there are a number of steps Sellers can take to minimize their risk when selling their business:
1. Address the unique risks your unique business creates. Trying to fit your business and all of its nuances, quirks and special issues (those of you who own a small business know exactly what I am talking about) into a form agreement and hoping that standard representations, disclosures and termination provisions will be sufficient will open you up to risk you could easily minimize.
2. Don't force your broker to practice law without a license. With a few exceptions, such as Tim, who have a legal background, most brokers don't have a legal education or license to practice law. They may be very knowledgeable and experienced in selling a business in your industry, but they are not (and should not be) focused on making sure you are minimizing your legal risks. Business sale attorneys focus on protecting you and your business, and can offer help with everything from checking out potential buyers before you sign to helping you wrap up the sale post-close to ensure you don't have any lingering liability. Brokers can be extremely helpful, but don't force them to practice law.
3. Learn from larger transactions. While you don't want to turn your small business sale into more than it has to be, larger transactions often have provisions that would surprise many small business sellers who have never heard of clauses such as "baskets" or "caps". These provisions can protect the seller from frivolous claims (such as with basket) or from excess claims when a buyer is acquiring a company where most of the value is in the intellectual property or valuable hard assets (with a cap on damages).
In summary, I can't say it any better than Tim Cunha did: An ounce of prevention really is worth a ton of cure.
Let me add to Peter Siegel's response. As a current California business broker and former New Jersey business attorney: to avoid being sued when selling your business, consult with an experienced business attorney before doing anything, keep that attorney retained during the process, and only deal with a business broker who will work closely with your lawyer. I have seen it countless times in my decades of legal practice and entrepreneurship, for the want of a small investment in preventive legal advice, business owners have suffered great loses -- even losing everything.
The analogy is simple: We buy fire insurance not because we want to "use it" or even because we think there is a high probability that we will have a fire; but, if we do have a fire, we'll lose everything. The same is true for preventive legal consultation--probably for nine out of ten business sales, you don't really need it; BUT, you have no way of knowing if yours will be the one out of 10, or one of the nine out of 10. When you do find out, prevention will be too late. And, if it is the one out of 10, you could lose everything.
An once of prevention IS worth a ton of cure.