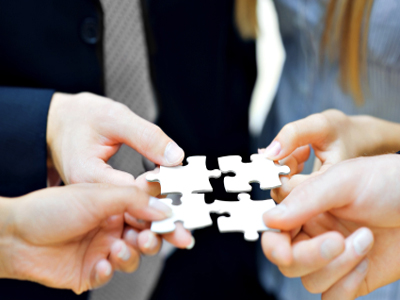 Anyone who wants to know how to buy a California business for sale should understand how the market for small and mid-sized California businesses has been rapidly changing.

There are at least six "to do" practices that apply to the current market. The smart California business buyer should become familiar with them. These are a partial list of what is covered in the successful BizBen ProBuy Program for business buyers.


1. Require seller financing. When money was more readily available for small business borrowing, and business buyers had sufficient collateral in their home equity, many if not most sellers could expect to be "cashed out." That picture has changed dramatically. The entrepreneur wanting to sell today will probably be required to carry back part of the purchase price.

2. Consider an earnout. A pricing gap occurs when a business with a profitable history is now experiencing a slump in sales and earnings. The seller wants to be paid on the basis of the glorious past; the buyer thinks the price should reflect present performance. The solution might be an agreement by which the buyer's payments to the seller, hence the final price paid, will be adjusted up or down depending on the performance of the business for an agreed-on period after close of escrow.

3. Figure in the cost of the business "makeover". Part of the challenge in knowing how to buy a business is to evaluate the changes needed so a company can be adapted for the current business and social climate. When placing a value on a business, it's important to consider the makeover cost and perhaps adjust the offering price accordingly.

Among the company features to be considered are its website - providing information, promotion, ordering, customer relations and related functions, social media campaign, customer relations protocol, system of green practices, and employee/contract-labor composition of the work force.

4. Determine what is renegotiable. If the premises lease is near its end, if the pricing and terms of supplier arrangements are no longer advantageous for the business being considered, it may be time for significant changes in key relationships.

The supply/demand balance for rented retail and commercial space in many markets has changed to favor tenants. Similarly, suppliers of products and services to the business still may be operating on price schedules from 2008. Entrepreneurs who know how to buy a business are aware of the cost savings that might be implemented by renegotiating with vendors.

5. Insist on real inventory value. Paying a seller full cost-basis prices for inventory of merchandise and supplies was common practice in business transfers. No longer.

Now that business owners have to operate with a "clean and mean" mentality, the buyer needs to question the inventory values claimed by the seller.

Buyers should purchase only items that have use and value for the business. If the seller wants money for old stock discovered under an inch of dust, it should be purchased at a fraction of original cost, or taken on consignment; paid for only if and when sold.

6. Buy into industries with a future. As part of the how to buy a business tool-kit, the smart buyer becomes educated about the kinds of businesses that are expected to thrive for the next generation or so.

It's obvious that buyers should be interested in enterprises involved in the green economy and avoid offerings on businesses that have outlived their usefulness. But it usually requires some education to learn what the business landscape will look like in the next ten years and beyond. Because styles and market patterns change quickly, that education is more important now than in the past.

An old saying maintains that as times change, the people who come out on top are the ones who know how to change to fit the times. That's a good lesson for those who want to be successful when buying a business today and in the future.