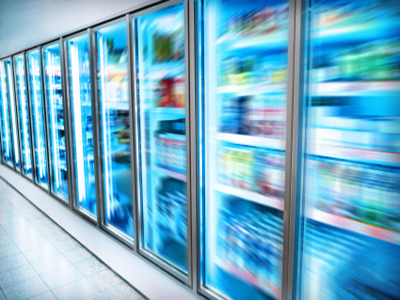 There are over 144,000 convenient stores in the United States so how does a buyer find convenient stores for sale that offer the best opportunity to generate wealth? The key for finding the best convenient stores for sale is to focus on location. This business relies heavily on customer convenience and the location of the store is the number one determinant of whether or not customers will find their way inside.

The Ideal Location For Convenient Stores For Sale

A convenient store should be convenient to access. Ideally, the best location for a store is at the corner of an intersection after passing the traffic light. This makes the store both easy to see in a high traffic area and allows motorists to safely stop and pull in even if they notice the store at the last moment. Convenient stores are not often the target for destination shoppers, so being visible on a street corner will bring in customers who need to make a quick purchase on the run.

Accessibility And Convenient Stores For Sale

Optimal locations for convenient stores for sale have to be accessible; this includes accessibility for both motorists and pedestrians. Ample parking areas that are well lit will attract customers right off of the street. Handi-capped parking spaces and store access, in addition to being mandatory by law, will also drive in customers. For pedestrians, controlled intersections, crosswalks, and curb cuts will increase walk in business as well as sales.

The Right Neighborhoods For Convenient Stores For Sale

Finding appealing locations for convenient stores for sale also require a buyer to look around the facility to pick good neighbors and neighborhoods. Convenient stores for sale that are near other businesses will create opportunities for customers to come in while running other errands. Aim to purchase locations near residential and commercial neighborhoods while being mindful of other convenient stores that may act as competition; in addition, check local census statistics to pick densely populated areas to maximize your potential for walk-in traffic.

Convenient Stores For Sale That Make The Most Of Their Location

A good buy should aim to offer as many services as possible in a single location, which is why convenient stores are so commonly co-located with gas stations. Other complimentary services or co-located businesses include food service, banking and ATM services, novelty and seasonal products for sale, area specific items (such as beach equipment near costal tourist regions), check cashing capabilities, as well as money order services.

Buyers that focus on convenient stores for sale with a stellar location and complementary services will position themselves in a business with great potential to generate profit.

Looking to buy a convenient store business? See all convenience stores for sale in California - or sell a convenient store business and reach thousands of laundry buyers. Also keep up to speed on the California convenience store updates (with industry business brokers & experts) with upcoming BizBen Online Talk Shows & Webinars.

#photo#About The Author: Peter Siegel, MBA is the Founder of www.BizBen.com and the Director of the BizBen Network & ProBuy / ProSell Programs on BizBen. Peter Siegel can be reached direct at 925-785-3118 to discuss getting resources for selling a convenient store, financing a convenient store purchase, or buying California convenient stores. Make sure you check out BizBen's long list of C-Stores postings (available & wanted requests) - this list is updated daily!