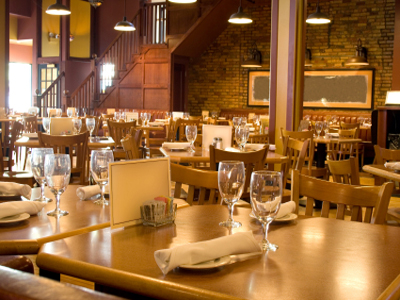 How many of slices do I need to sell to pay a $7,000 rent?

Answer: At three dollars a slice, A lot! I'm still negotiating the rent for this pizza place we are selling in Laguna Beach, California. The location of this 750 sq ft establishment is right on Pacific Coast Highway and in the heart of down town Laguna Beach.

Originally I had the pizza shop listed and $150,000 with annual gross sales of $600,000, and after a week of being on the market had multiple offers. As the buyers were doing there due diligence it kept falling apart, because the seller didn't have very good books and records and we were selling it in the off months, so visual observation wouldn't work. Finally I convinced the seller that he could only sell it for what he could prove which roughly around $380,000 a year plus some was catering.

The listing created a lot of interest, because the seller was doing alright, but wasn't doing any delivery at all, which a new buyer could create some additional income. I finally found an experienced buyer who could look into the seller's receipts, register tapes, and P&L reports and make sense of what the store was doing.

The buyers offered $100,000 with 50%, owner carry, and so we proceeded to contact the landlord. I had to negotiate a new lease, because the current owner, my client was on a month-to-month lease (paying $5,200 a month). While the store was on the market I had a few friends tip me off that the Mr. Landlord was actually trying to lease the space out, while we were trying to sell it, and it had been on the market for about 90 with no takers. The landlord had it advertised for $6,250 and told all the potential leasee, that it of course excluded the fixtures and equipment that the present (my client) had in the store. Well we finally set up a meeting between the Landlord and the Buyers. The buyer Lives in Corona Del Mar and has about a million dollars in the bank, 5 $100,000 CDS, and a lot of experience"he is actually co-signing for his niece and her fiance oh he also has Fico scores in the high 700s. The Landlord sits down with my clients and says "The rent is $6,500 with about $350 in CAM charges and a cost of living of 3 to 4% a years." The buyers flipped out, and walked. The seller's temper went through the roof, and right before he could stop paying rent for a couple months, and loose his security deposit, the landlord served him with a 3 day write of pay or quit.

Well, I thought everything was pretty much dead, until the seller called and told me that the landlord served him with some legal papers saying he couldn't take out his fixtures and equipment and that he was just kicking him out".(sounded a little funny to me, and I've been doing this for a while.) A few days later I figured out that the buyers were planning to just give the seller $40,000 and then just take a new lease from the landlord with no escrow. I reminded the buyers that they had signed a Non-Disclosure, which said for a year they couldn't purchase or acquire the business in any way.

Well, now I'm dealing with the Landlord's son, who is lawyer, negotiating on behalf of his father, and the seller still wants to sell, the buyers still want to buy (with a expectable lease, of course) and so we'll see how everything works out - stay tuned . . .