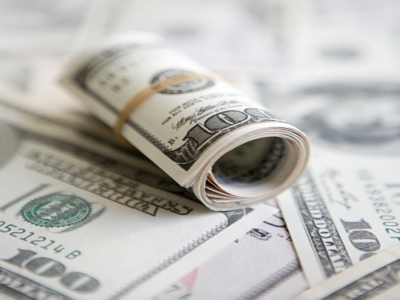 The SBA has moved expiration of the fee cuts and reductions associated with its loan programs to September 30, 2015, the end of the Government's current fiscal year. The benefits had been scheduled to expire at the end of last month. Affected are the SBA 7(a) loan programs which provide funds for the purchase and expansion of small businesses throughout the country.
The elimination of upfront guarantee and annual servicing fees will remain in place for loans of $150,000 and less. Discounted annual servicing fees of 0.519 percent of the guaranteed portion of the outstanding balance will remain for loans larger than $150,000. Upfront guarantee fees for these larger loans will vary depending on the amount and the maturity of each loan. The Agency's Veterans Advantage loans (SBA Express loans to veterans) in amounts from $150,000 to $350,000 have been provided with no upfront guarantee fee since the beginning of this calendar year and will continue to be available without fees until the end of fiscal 2015.
"We don't want SBA fees to be an impediment to getting capital out to communities where it can make a game-changing difference, especially to our underserved communities who use these small dollar loans more frequently," according to SBA Administrator Maria Contreras-Sweet. She added, "We also owe a debt of gratitude and so much more to our service men and women and veterans who are the cornerstone of small business ownership."
The agency says that through September 12, it saw a boost of 23.4 percent in the number of $150,000-and-under loans guaranteed, compared to the same period in the previous fiscal year. Dollar value of those loans increased 30 percent to $1.74 billion in the same year-to-year comparison period.
The SBA does not loan money directly to small businesses. Instead, it guarantees a large portion of loans made, according to the agency's guidelines, by financial institutions in the SBA lending network. That means the Agency will reimburse a lender for much of the loss resulting from any default on one of its loan programs.
#photo#
About The Author:
For over 25 years Peter Siegel, MBA has provided niche business purchase financial advisory and loan brokerage services with SBA Loans, Non-SBA Loans, Retirement Plan Conversions, Hard Money, Bridge Financing, Note Restructures, etc. He assists with financing for: Business Purchases, Business With Real Estate Purchases, Franchise Resale Purchases, New Franchise Purchases, Pay Off Existing Seller Notes, Partner Buyouts, Employee Buyouts. Peter Siegel can be reached direct toll free at 925-785-3118 regarding getting professionally pre-qualified, advisory & loan placement service