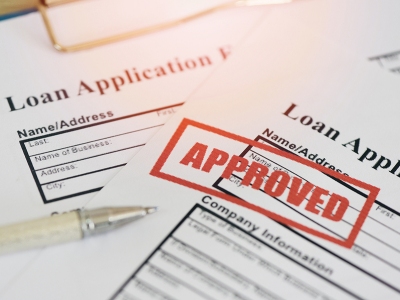 Legislation signed into law on Monday, September 27, by President Obama is expected to increase accessibility to SBA-backed loans needed to fund the purchase of small California businesses. The Small Business Jobs and Credit Act of 2010 restores the incentives that have periodically been available to small business lenders and buyers over the past couple of years. They include the waiver of loan application fees and an increase, up to 90% of a loan to a small business, in the amount that the SBA will guaranty.

When provided with the SBA's 7(a) lending program, these incentives helped boost lending activity, making funds available for--among other things--the purchase and sale of small California businesses. It's likely, however, that just as in the past, the window of opportunity for borrowers will not remain open long--only until the funds allocated by Congress for the program have been committed. That's why prospective business buyers need to get SBA pre-qualified now. Waiting until you've found a suitable business to buy may be too late.
The four key steps involved in pre-qualification for an SBA loan are:

1. Submit your information to the BizBen's Buyer Success Program (Pro Program) and an expert Advisor will go over your buyer and financial qualifications for potential SBA financing. This process will determine if you are SBA loan qualified for a business purchase (other forms of business purchase financing are also discussed during this consultation).

2. Assemble financial information and develop a strategy for deploying your assets. That means determining how much cash you will have available for a down payment and working capital, figuring out what assets can be used as loan collateral and realistically assessing their value as security for a loan, and documenting any income you will receive that can provide for living expenses, other than the earnings you anticipate from the business.

3. Complete a resume that details your experience in the type of businesses you wish to acquire and that details your general business strengths and skills. The lenders want to know you have a background that will enable you to manage the books of the business, motivate and direct employees, and negotiate effectively with customers and suppliers.
4. Get an education about creating a basic business plan. This can be learned from books and by asking an SBA loan consultant to show samples of plans. Your application to a lender should demonstrate that you are prepared to begin planning even before you take over a newly acquired business. The fact that you're seeking funding support in advance of needing the money will show you know the importance of being ready, and suggests that you have some of the skills needed to succeed with a small business.

A common reason that prospective buyers for a California small business fail to achieve their objective is that they aren't prepared to move quickly when the right opportunity is encountered. While a "wanna be" purchaser of a good business opportunity for sale is trying to line up the funding to pursue a transaction, another entrepreneur who is better prepared will be able to complete a deal to buy the company.

The newly adopted Small Business legislation might expand a buyer's opportunities to get a good business, but only if the entrepreneur has the discipline and foresight to line up one or more sources for needed funding even before that business is found.

About The Author: Peter Siegel, MBA is the Founder of BizBen.com and the Director of the BizBen Network. If you are searching to buy a business make sure you are a part of the BizBen Business Buyers Success Program. If you have questions about buying a business, getting SBA Loan pre-qualified or about the Business Buyers Success Program please feel free to phone Peter Siegel direct at: 925-785-3118.