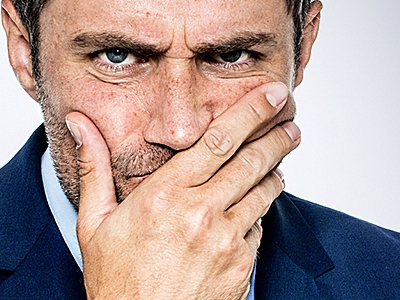 Engaging a professional Business Broker to assist you in selling your small business should be a pleasant, smooth and informative process. A professional Business Broker should walk you through the whole process and explain upfront what you should expect and what you should experience. A true professional will not only market your business confidentially and help you to realize your businesses fullest value at sale, but also fully explain your listing and sales contracts, help you navigate through the escrow process, transfer of any major licensing (ie: Alcoholic Beverage etc), and even be there with you when the Buyer takes possession of your business to insure a smooth transfer of ownership.
This year it has come to my attention that two different Business Brokers that claim to be the biggest and best in California have been practicing in a manner that causes me, and it should also cause you concern. I choose not to name them in this blog post, but I feel the duty to let every potential business seller be aware of what I call their "Dirty Tricks" in the hopes that you protect yourself and they change their ways of doing business.
A few of the "Dirty Tricks" they put in their Listing Contracts are as follows:
1. In small print, buried somewhere in the Listing Contract you have authorized the Broker a Security Interest in the Assets of your Business for the value of their Commission. In other words, you authorize them to file a Lien on your Business.

I have sold two businesses this year where each of these Brokers had a Listing Contract with the Business Seller prior to mine. Their listing long expired with no sale occurring, and on those two occasions we sold their Businesses thereafter. In escrow we found out that they each filed a UCC-1 (Uniform Commercial Code) lien with the Secretary of State on these businesses. The UCC filing becomes a Secured Creditor lien on your business. Now as a Seller you have to go back to that Broker to request them to remove the UCC lien. This is holding up the close of escrow, buyers financing, and potentially putting the Seller in jeopardy of paying them a commission even though they NEVER sold your business.

Item 2 ties in with item 1
2. Automatic renewal clause. Your Listing Contract should have a well defined starting and expiration date. One of these brokers don't do that well, I guess because they want to complicate what should be a definitive expiration date. Separate of that again in small writing the put in an Automatic Renewal Clause. For ONE YEAR beyond your expiration. On top of that you have to give them a notice in writing that you do not want to renew their Listing Contract, and you have to do so in a very specific time frame. Now one of my Sellers is facing pay two commissions because of these two "Dirty Tricks".
3. All Good Listing Agreements should have:
- Sales Price and Terms.
- Definitive expiration date.
- Note of any leased equipment or personal property that is not being included in the sale.
- Well defined commission structure and description of what triggers the Brokers earning of the commission.
- What happens to any deposit forfeited by a non-performing Buyer.
Make sure you are transparent with your Business Broker and tell them about all of the good attributes of your business, but the Broker needs to know the bad too. Addressing this up front in your initial meeting helps to assure a smoother process and could even help you avoid litigation.
Don't be afraid to ask your Business Broker questions.

I would love to hear from other Brokers, Agents, and Advisors of other questionable practices they have observed in the past and that might be considered "dirty tricks" to avoid. Please include your observations in the comments (and reply) section below. Thanks!