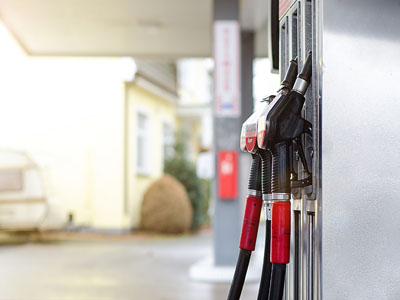 Selling a gas station comes with some caveats that makes it a different process than selling other types of businesses. Owners that wish to get a nice sum for their gas station need to make sure they do all the necessary preparatory work before putting their business on the market.

Sellers that have their ducks in a row before they begin advertising their sale end up selling for higher amounts and more quickly. The major steps that should be taken to ensure a great sale are: preparing financial documents for review, creating an appropriate valuation range, checking industry compliance standards, and getting the right professionals to help with the sale. Sellers that can accomplish these tasks can halve the time it would take them to normally sell their gas station.

The first important job gas station owners have to do to prepare for selling, is gathering financial documents that provide information buyers want to know when searching for a business to acquire. Profit and loss statements, tax returns, and sales and inventory reports can provide the majority, if not all the financial information buyers are looking for. Profit and loss statements help show the earnings trends of the gas station and what parts of operations have room for optimization. Tax returns share some of the same information with profit and loss statements, but can give greater explanation for on financial details, such as depreciation of assets and deductibles. Sales and inventory reports show sales trends and the inventory turnover for a gas station. Along with financial information, vendor information is also important for potential buyers as they can see the business relationships they might take over. Buyers need all of this information before making an educated purchase, so it is in the interest of gas station sellers to have it organized and ready to be explained.

Once all the financial information is gathered by the owner of the gas station, the next step is to create a valuation for the business. The best way to create a valuation for a private business is to multiply financial figures by industry-index multipliers. The resulting product of these multiplications will create a range of valuations. Sellers should choose a top end valuation to advertise the gas station for sale and a bottom end valuation that should not be crossed when negotiating the sale price of the business with potential buyers. The top end value should not be too high or else it will scare off potential buyers, and the bottom end valuation should be high enough to make the sale of the gas station worth it. These valuations are important for negotiating as they are backed by financial data, however gas station sellers are also able to alter them by taking non-financial information into account, such as: location, state of assets, number of pumps, traffic on adjacent roads, and additional income sources. Sellers can use this additional information, if it's positive, to argue for a higher selling price, but should be expected by buyers to argue a lower price if the information is negative.

Sellers of gas stations are most likely aware of compliance surrounding their businesses, but should be informed that such compliance is a huge factor when trying to transfer ownership to a buyer. For those unaware, there are a lot of regulation and compliance laws involving gas as a product due to its hazardous nature, with gas tanks requiring a certain thickness and material composition in California. Owners trying to sell a gas station should make sure they are compliant with local laws, making repairs and, or replacements as necessary to appear attractive to buyers, and therefore also be able to raise the price of their gas station. Having information showing compliance with regulatory laws is important to have ready when looking for buyers as they will want it as quickly as possible, considering they're trying to avoid pursuing gas stations that need a lot of renovation.

When a gas station owner has all of prior steps completed, they should begin looking for relevant professionals to aid in the sale of their business. While some sellers believe they can sell their business alone, they quickly learn that they need experts with the time to guide them through the market. Business brokers, escrow agents, and or transactional attorneys are some professionals sellers should talk to for assistance. Gas station owners can easily find professionals experienced with the sale of their type of business, who from experience and the information gathered by the owner can find the right buyers for their business and get their clients a good return on their investment.

A gas station owner that follows all of these steps, from collecting information to selecting transaction experts, will sell their business quickly and easily.